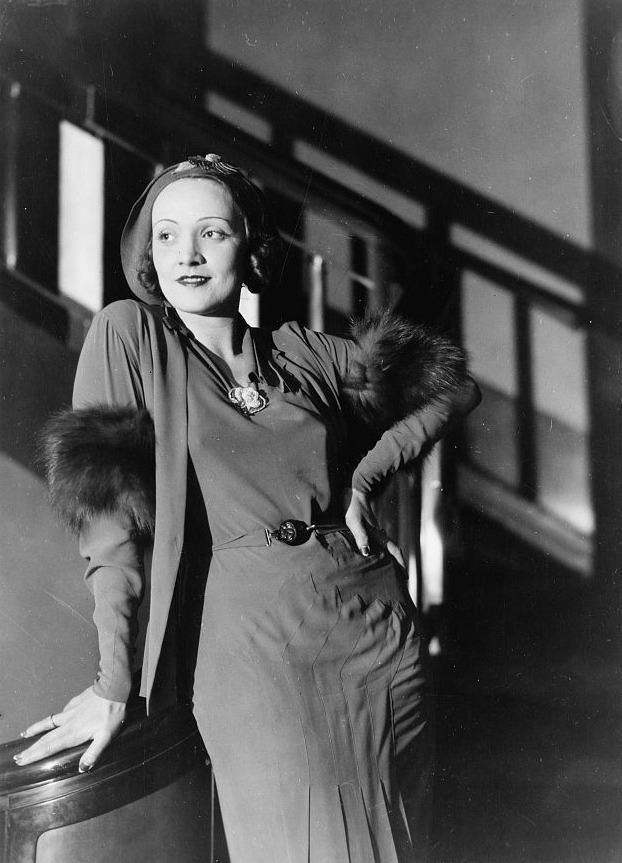 Marlene DietrichGeorge Grantham Bain Collection (Library of Congress), Public domain, via Wikimedia Commons
At first she was a well-known, well-loved, American performer. That was all that she needed to be. She had the fame and the fortune, but this woman went a huge step farther:
Marlene Dietrich; the original Lady Gaga! A German-born singer, actress and fashion icon. She was born in 1901 and lived to 1992! That means that she lived to be ninety years of age, sixty five of which were spent in the spotlight, as her career went from 1919 to 1984!
On December 27 of 1901, Dietrich was born with one sibling, a mother, and a father. But even in her early days her life was tough; when she was only six years old, her father passed away; 9 years after, so did her step dad, leaving her, her sister, and her mom.
Her family nicknamed her Lene, and with that she created her own name: Marlene. She became interested in performing around the age of 11 when she started playing violin, but she had bigger dreams than just playing violin in her school music room. Dietrich wanted to go farther with the violin, and even though she was no doubt talented with the violin, she didn't get very far with that. Still she didn't give up and began working toward her dream of acting!
(1922) With a fiery start Dietrich auditioned to join a famous acting school -- only to be rejected again! Still, Marlene just brushed it off and was then accepted for a minor role in the silent film "The Little Napoleon." And from that Dietrich's dream had become reality! She continued acting in movies similar to that for years. During that time on the set of a movie, she even met her future husband!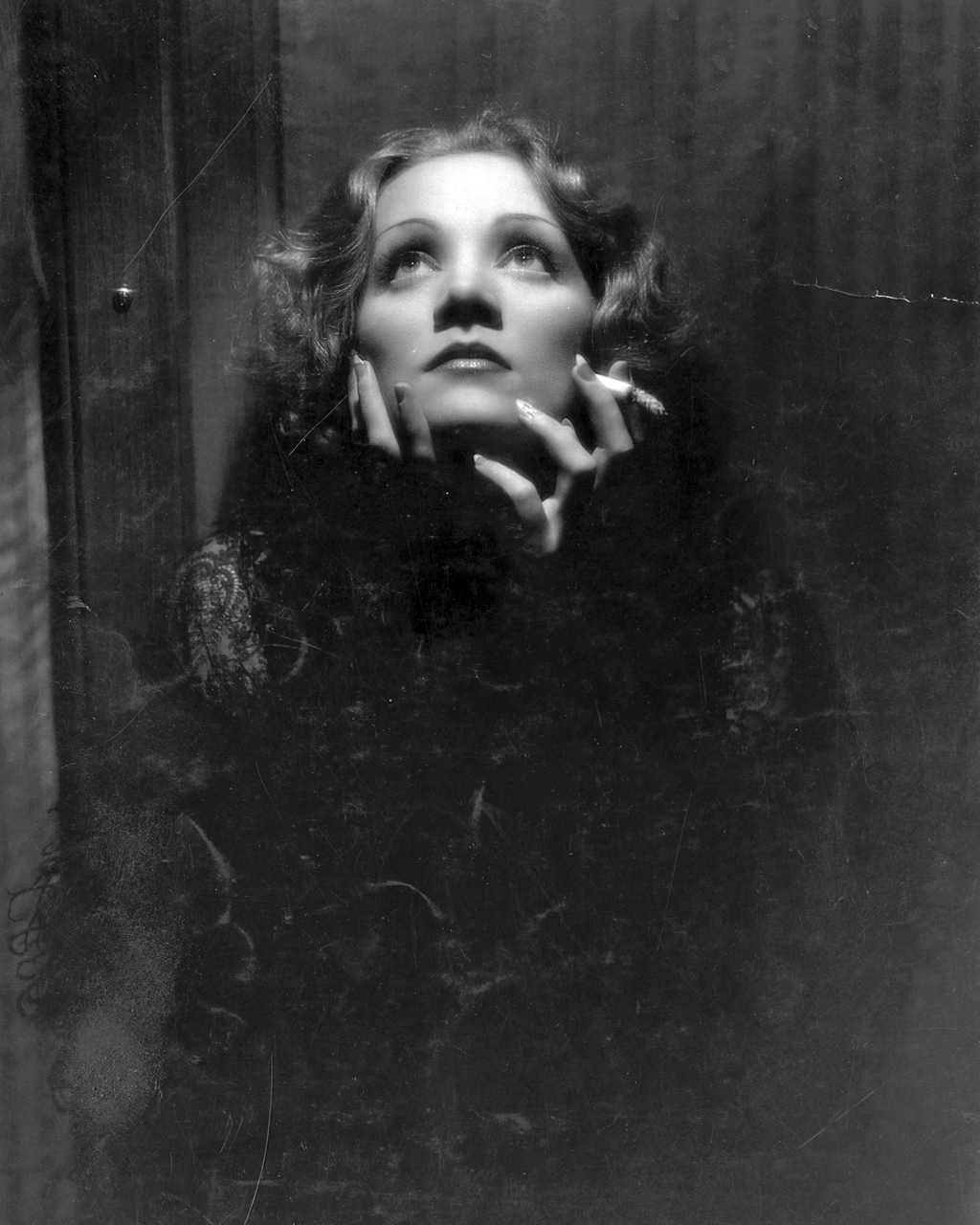 Marlene DietrichDon English (1901-1964); Paramount Pictures, Public domain, via Wikimedia Commons
But I wouldn't be writing about her if she was just a basic actress. Marlene Dietrich was much much more than that! As well as breaking gender stereotypes, like wearing "men's clothes" and having short hair, Marlene was openly bisexual (meaning that she liked both men and women), and she wasn't afraid to show it. Although she was acting in all of those films, she would still incorporate her own stereotype-breaking self into each film, even wearing suits and ties in the shows, as well as kissing both men and women in some!
And when World War II rolled around, Marlene didn't just sit by and watch. She began to speak out about the horrible Nazi government and raise money (along with her other famous friends) to free the Jews. She even donated her entire salary from one of the movies she acted in to help out. And she housed and aided refugees from both countries of Germany and France, doing anything and everything she could to help out!
Dietrich was reported to have sold more war bonds than any other celebrity ever! She even preformed for the Allied troops, even in the way of danger, and when asked why, she had said, "Out of decency." People had even noticed that she had been at the frontlines more than Eisenhower! She sang and danced, but a special part of her performances was when she would do a "mind reading trick," and when it was time to read the soldier's mind she said, "Oh, think about something else, I cant possibly talk about that!" Dietrich also participated is OSS, which used performances from celebrities to distract enemy troops, and when the war ended she stayed in Germany to protect her sister, and she ran her own cinema!
In the end Marlene won the Medal of Freedom in 1947, which she dubbed her "biggest accomplishment," and she went back to acting and singing like she would have before. That is, until she got bored of the same old acting in movies, and throughout the rest of her career she began to only preform on exclusive, fancy, and glamorous stages because Marlene Dietrich had become the best of the best! She got married but still kept performing, and overall did amazingly well, but on one day while she was performing on stage she fell, breaking a bone in her thigh, and not long after her husband that she had know for 40 years passed away. So she stopped acting and led a life alone, but I don't know that we would call her lonely. She still had fans and other people who loved her to comfort her through the bad and laugh with her through the good (she kept in contact with some world leaders as well)! She even got to participate in one last documentary about herself before she died, and she wrote her own autobiography!
In the end, she died like we all do, but with help from stories like this one, I really hope that her legacy doesn't!
Page created on 4/20/2021 9:56:49 PM
Last edited 4/22/2021 8:55:47 PM