Mary Seacole
by
William Parker

from

Lausanne in Switzerland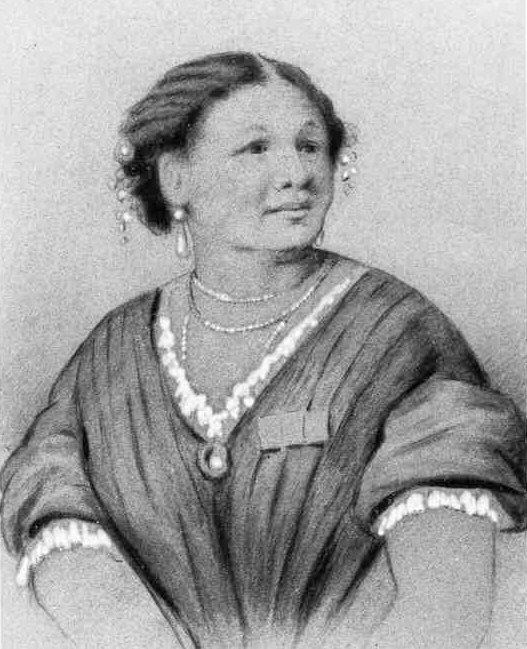 Mary Seacoleunlisted [Public domain]Mary Seacole was born in 1805. Her mother was Jamaican and her father was a Scottish soldier. Mary was born out of slavery. When Mary was young, she watched her mother nurse people back to heath in her hotel, and Mary wanted to be like her. She also had her father's lust for sailing the seas, and every day she went to her room and would sit following a line that she made from Jamaica to London on a map and nurse a doll back to heath. But when she was 16, she went to England to start a business. She spent five years there before retiring to Jamaica a successful businesswoman, helping her mother at the hotel called the Blundell Hall.
Soon she married a white man named Edwin Seacole, which people didn't like. They were not used to black women being married — black women were known to be mistresses, so no one had ever seen a mixed couple. Mary and Edwin tried to make a general store. After six years they tried to make it work but failed and went back to Blundell Hall. Then a tragedy struck in 1843. A fire burned a 30-block long area. The fire took her mother and husband's lives. Their bodies were found under the burnt Blundell Hall, but she continued to fight. She made a new Blundell Hall, and spent her time medically saving people that need it in Jamaica. People who could pay made up for people who couldn't pay for her nursing. Then her brother asked to come to Panama. When she arrived she went to a party and a man fell dead. Everyone said it was her brother, but she looked at the body, and after some time she said cholera was the reason of death, and soon cholera went though the town. She didn't have any way of fighting cholera, just like John Snow. Then Mary got a business right next to her brother called the British Hotel. It was not a real hotel, but it was a place for people to get nursed and sit at a dining table. But the building of the railroad across the country meant the hotel would soon disappear. She soon heard of the Crimean War that needed nurses. She went to London to go to the war. She tried to be a nurse, but due to her skin color, they lied to her and said that there were already too many nurses, and she left. But she didn't care. She went out to save lives without permission from the F.N., Florence Nightingales. She went by ship to get supplies for the war food, medical supplies and much more. She even opened up an inn to give food and to help the injured or sick, to help soldiers in need, and when the war was about to be won, she ran to the nurse tent and the soldiers let her in due to loving and knowing her. She said goodbye to so many of her dead sons: her soldiers. After the war and the end of her inn, Mary soon died of a stroke on May 14, of 1881, at the age of 76. She was my hero because she was always there to help anyone that needed it and went through the hardest things. Mary Seacole makes me want to save and help others that are hurt or injured from any accident.
Page created on 4/8/2019 10:57:15 AM
Last edited 5/2/2019 7:11:46 PM
The beliefs, viewpoints and opinions expressed in this hero submission on the website are those of the author and do not necessarily reflect the beliefs, viewpoints and opinions of The MY HERO Project and its staff.