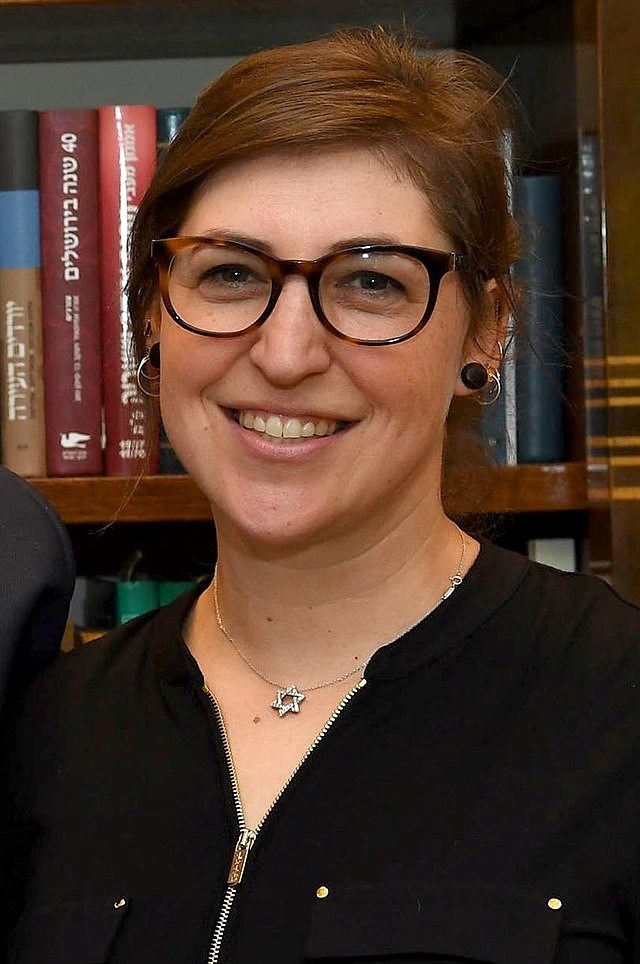 Mayim Bialik Wikimedia Commons
American actress, author and activist, Mayim Bialik, was born on the 12th December 1975 in San Diego, California to a family of Jewish immigrants living in the Bronx, NYC. She is best known for her portrayal of neuroscientist Amy Farrah Fowler in the CBS comedy, 'The Big Bang Theory,' (2010-2019), for which she won the Critic's Choice Award for Best Supporting Actress in a Comedy series in both 2015 and 2017.
What some may not realise, however, is that Bialik herself is in fact a neuroscientist. At the 2014 SAG Awards, an interviewer asked Bialik, "Being on 'The Big Bang Theory,' not that you're not a genius, but how many people think you can solve calculus at the drop of a hat?" to which she replied, "I actually trained in calculus for several years, I'm a neuroscientist so, yeah."
After graduating from North Hollywood High School in 1993, she was granted a deferred acceptance (due to her acting commitments at the time) to the University of California, Los Angeles (UCLA). In 2000, Bialik graduated from UCLA with a Bachelor of Science degree, with minors in Hebrew and Jewish studies. Seven years later, she gained her Doctor of Philosophy degree in neuroscience under Dr. McCracken.
Mayim Bialik has received a multitude of nominations and awards throughout her acting career but acting is far from her only asset. She has also penned two books, the first, 'Beyond the Sling,' about attachment parenting, and the second a vegan cookbook, 'Mayim's Vegan Table.'
In 2015, she founded 'Grok Nation,' an online platform for people of all ages and backgrounds to engage with current political and societal issues, hoping to inspire people to pursue action offline. She is also a board member of many Jewish Philanthropic organizations and publicly supports charities such as People for the Ethical Treatment of Animals (PETA) and The Gift of Life foundation. On top of this, she serves as the spokesperson for Texas Instruments, hoping to inspire young women to pursue careers in STEM.
In January 2021, she launched her interactive podcast, 'Mayim Bialik's Breakdown,' which encourages conversations about the myths and incorrect discourse around mental health and wellbeing. In 2022, Bialik made her debut as director when her first film, 'As They Made Us,' was released.
Though she may be best known for her part as Amy Farrah Fowler, there is much more to celebrate about the actress and hero, Mayim Bialik.
Page created on 12/8/2022 1:30:45 PM
Last edited 12/14/2022 3:04:30 PM