Michael Hingson
by
Yaniyah Holmes

from

Bayport, New York in United States

Michael Hingson was born on February 24, 1950 in Chicago, on the Southside. Michael's family was very supportive. They helped Michael out and treated him like any other kid, ignoring the fact that he was blind. Michael's family also was very present in his life. They never were away for a long time, nor were they bad parents.

One interesting moment in Michael's childhood was during Michael's school, when he requested help to draw, it caused hostility. Another interesting moment in his life was when he learned to ride a bike from sound and senses alone. Another interesting thing from Michael's life was when he survived 9/11, even though guide dogs weren't supposed to handle situations like what Michael faced. Another interesting moment of Michael's life was when he used his memory to navigate the falling 9/11 building, mostly the stairs when he remembered the number of stairs in the building.

One obstacle Michael had to overcome was the community against blind people. What I mean by that is that he had to face sighted people looking down upon him, or treating him like less of a person. When leaving the tower, I quote from the book on page 83, "'Hey, buddy. Are you okay?' The very first firefighters stop and talk to me on the 30th floor. 'I'm fine.' I feel Roselle moving and I know he is petting her. It doesn't seem like the time to give him a lecture about not petting a guide dog in a harness. 'We're going to send somebody down the stairs with you.'" This proves the fact that people believe blind people cannot navigate or do many things on their lonesome or even with a guide dog.

The thing that makes Michael stand out is his blindness, and how he can move with ease without a guide-dog/cane through pure memory and senses. Michael could be considered a hero due to his intelligence and being able to overcome problems like disabilities, and he is extremely intelligent and can use his surrounding senses/smells to navigate. He can be admired due to his intelligence, and his kindness, instead of panicking. He remained calm throughout the entire experience. One important life career was getting a job in one of the Towers. It was a learning experience for him,and gave him the fame he has today.

He is still alive now! He goes on to talk about his guide dog, Roselle, that did the unimaginable, but sadly Roselle is dead; she will be remembered.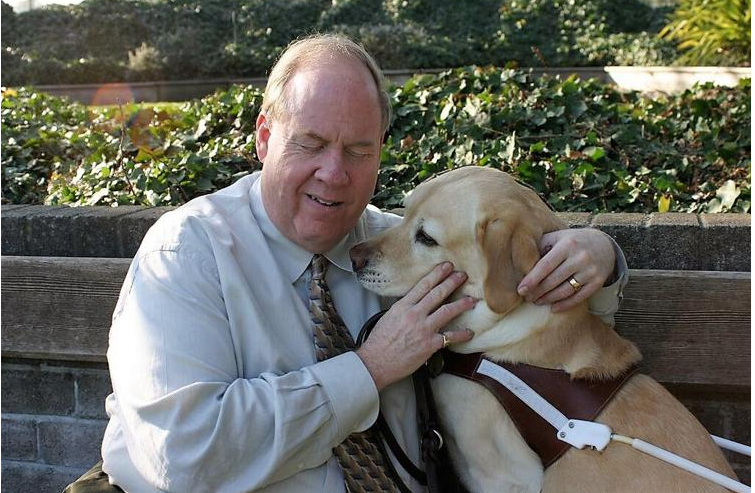 Michael Hingsonhttps://www.voiceofalexandria.com/news/local_business_news/chamber-presents-the-power-of-trust-and-teamwork-lessons-from/article_bd28e94a-7947-11e7-843e-df22e0227c18.html





Page created on 5/7/2019 12:26:51 PM
Last edited 5/9/2019 11:05:45 PM
The beliefs, viewpoints and opinions expressed in this hero submission on the website are those of the author and do not necessarily reflect the beliefs, viewpoints and opinions of The MY HERO Project and its staff.

Bibliography
Hingson, Michael. Thunder Dog.Dallas: Thomas Nelson, 2011.