by
Alissa Evans

from

La Mesa, California in United States

"If there's anyone out there that looks a bit like me, or just feels a little bit out of place just trying to get into performing, you are beautiful; embrace it. You are intelligent; embrace it. You are powerful; embrace it." - Michaela Coel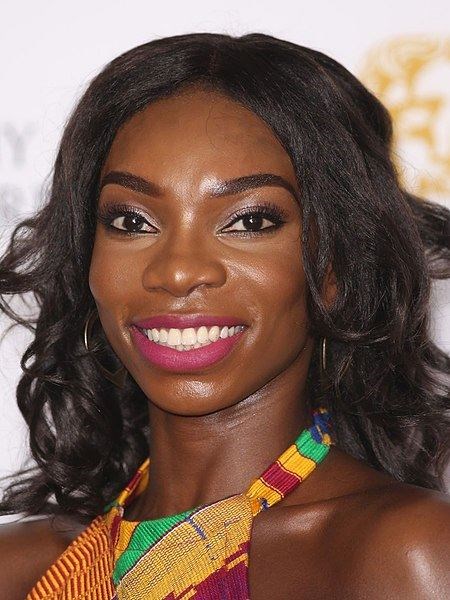 Writer/Producer/Director/Actress Michaela CoelJustJohal via Wikimedia CommonsMichaela Coel – the creator, writer, co-director, co-producer, and star of the drama series I May Destroy You – turned down a one million dollar offer from Netflix before making a deal with HBO.
According to Coel, the Netflix deal went awry when she asked for a portion of the show's copyright. Coel said she closely examined the specifics of the offer and dared to question the nature of the deal. When she wasn't getting clear answers, she said it was easy and empowering to walk away.
Coel did what women have been told not to do for centuries: push back, speak up, say no, and ask for more. She went on to score a deal with BBC/HBO that secured the rights to her work, gave her full creative control over I May Destroy You, and also allowed her to serve as an executive producer on the series. Now she's on her way to becoming a household name, inspiring thousands if not millions of women of all ages in the process.
Coel's work on I May Destroy You – both behind the scenes and on screen – epitomizes everything that makes her a force in Hollywood and a role model for women around the world. The show features strong-willed, multi-dimensional female characters who think, feel, support each other, and make mistakes in a beautifully authentic way. It draws from Coel's own experience as a victim of sexual assault to delicately explore the intricacies of trauma, consent, and race. Coel weaves her personal journey coping with trauma into the story in a way that's so vulnerable, so brave, that it feels revolutionary. She lays bare her struggles, embraces the less than picturesque aspects of her healing process, and takes charge of her story, which makes her a hero in my eyes.
Coel also incorporates other elements of her personal life into her work, like her experience growing up in the U.K. as the daughter of first-generation Ghanaian immigrants. In Coel's coming-of-age comedy Chewing Gum, her character struggles with sexual frustration and repression while living in a strict Christian household, and in one episode of I May Destroy You, characters casually speak Twi (a dialect of Akan spoken in Ghana) while eating plantains and jollof rice. As a white woman, I can't speak to or even begin to imagine what it's like for Ghanaian viewers to see themselves represented on screen, to see their culture spotlighted in a mainstream television show without being exoticized or stereotyped. That said, Coel's commitment to highlighting underrepresented voices is not only relevant to people of Ghanaian descent, but to anyone who feels like aspects of their identity are excluded from mainstream media. She champions diversity and representation on and off screen, making her a hero to many.
A hero is someone who speaks their truth unapologetically but without hurting others, someone who takes a stand against hatred and inequality, someone who fights for and amplifies marginalized voices. Coel does all of this and more. She motivates me to focus my energy on stories that matter to me, even those that might be difficult to tell. Perhaps most importantly, she inspires me to be brave and assertive when pursuing my goals and to embrace vulnerability both in art and in life.
Page created on 2/15/2021 6:13:25 AM
Last edited 2/18/2021 8:20:48 PM