by
Jeanne Meyers

from

Laguna Beach, California in United States

CONTACT: Wendy Milette FOR IMMEDIATE RELEASE
Media Director
THE MY HERO PROJECT
949-376-5964


MORGAN NEVILLE'S DOCUMENTARY 'WON'T YOU BE MY NEIGHBOR' WINS MY HERO'S 2018 MEDIA AWARD

JANUARY 17, 2019 – LAGUNA BEACH, CA- Academy Award winning filmmaker Morgan Neville, director of the documentary, "Won't You Be My Neighbor?" is the 2018 winner of The MY HERO Media Award. The film is a biopic about the late Fred Rogers, creator and star of the children's show Mr. Roger's Neighborhood, which ran on PBS for more than 30 years.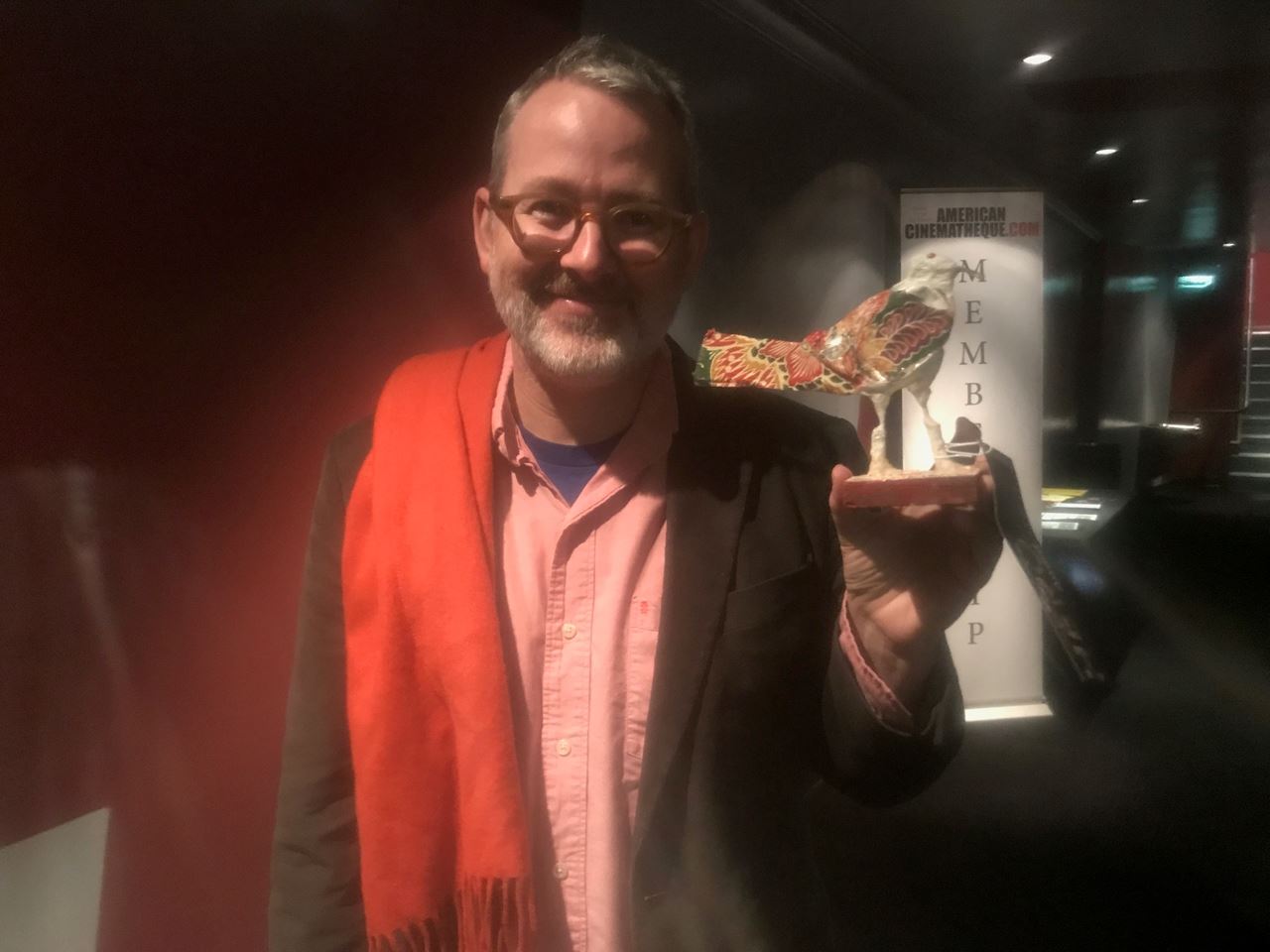 Morgan Neville MY HERO Neville was moved by Roger's message of kindness, love and compassion. "He would talk to his young television audience about the big issues like discrimination and political violence—at a time when many parents were trying to shelter kids from those realities...He cared about the kids, he marched to his own drummer...he focused on love and the possibility of self love..." Rogers understood that fear if left untreated would rise up and turn into hatred or racism- his breakthrough was to recognize for children that the world is a complicated place but that kindness and compassion are always possible in your neighborhood.
His 2013 documentary 20 Feet from Stardom offered a glimpse into the world of backup singers, whose voices added harmony to popular music while they earned very little recognition. In 2015, he made The Music of Strangers, which featured international musicians. During a conversation with cellist Yo-Yo Ma, Neville learned that Fred Rogers was a mentor to Yo-Yo Ma and helped him to use his fame as a force for positive change.
It was Rogers's own words that cemented Neville's documentary idea while he watched the old episodes of the show. He told the New York Times, "I was hearing a voice I felt I wasn't hearing anymore," he said. "It was a grown-up voice, someone who was looking at the long-term well-being of ourselves and our neighborhood."

Won't You Be My Neighbor?MY HERONeville believed Rogers had a voice that needed to be heard. He wanted to share the messages of the former Republican pastor that seemed to transcend religion or politics. He told Deadline Hollywood, "To him these weren't liberal values they were Christian values and I think that's what interests me. What I liked about Fred is we all watched Fred before we were Republicans or Democrats, before we had any labels attached to us. In a way a character like Fred Rogers takes us back to who we were at our inception to kind of speak the first principles about how we should treat each other."
"Morgan Neville has created a masterpiece that shines a light on one of the most important figures in children's television - Fred Rogers," said Jeanne Meyers, Director of The MY HERO Project. "Morgan Neville's documentary has given new life to Mr. Rogers' important legacy. We are thrilled to present the 2018 Media Award to Morgan Neville for "Won't You Be My Neighbor."
Won't You Be My Neighbor is on the Oscar shortlist and is under consideration for the 2019 Academy Awards. Neville is also working on a Showtime docu-series about legendary record producer Rick Rubin, which will premiere this spring at the SXSW film festival. He will also serve as a keynote speaker and panel member for a new event at the Sundance Film Festival that showcases new talent coming out of the Sundance Labs and Fellowships.
Page created on 1/17/2019 11:00:10 AM
Last edited 1/30/2019 5:32:33 PM