Stu News LogoStu News Volume 14, Issue 12 | February 11, 2022
MY HERO named a finalist at the inaugural Anthem Awards
MY HERO has announced that they are finalists at the inaugural Anthem Awards in the category of EDUCATION, ART AND CULTURE: Product, Innovation and Service (Not-For-Profit). With approximately 2,500 submissions from 36 countries around the world, it is a true honor and accomplishment, as well as a tribute to the hard work of the team at MY HERO.
According to Anthem Awards organizers, "Inclusion as a finalist means your work not only demonstrates world-class talent, insight, leadership and execution, it is also a best-in-class example of the work leading the way in the Impact Industry…Together we're defining a new benchmark for impactful work that inspires others to take action in their communities."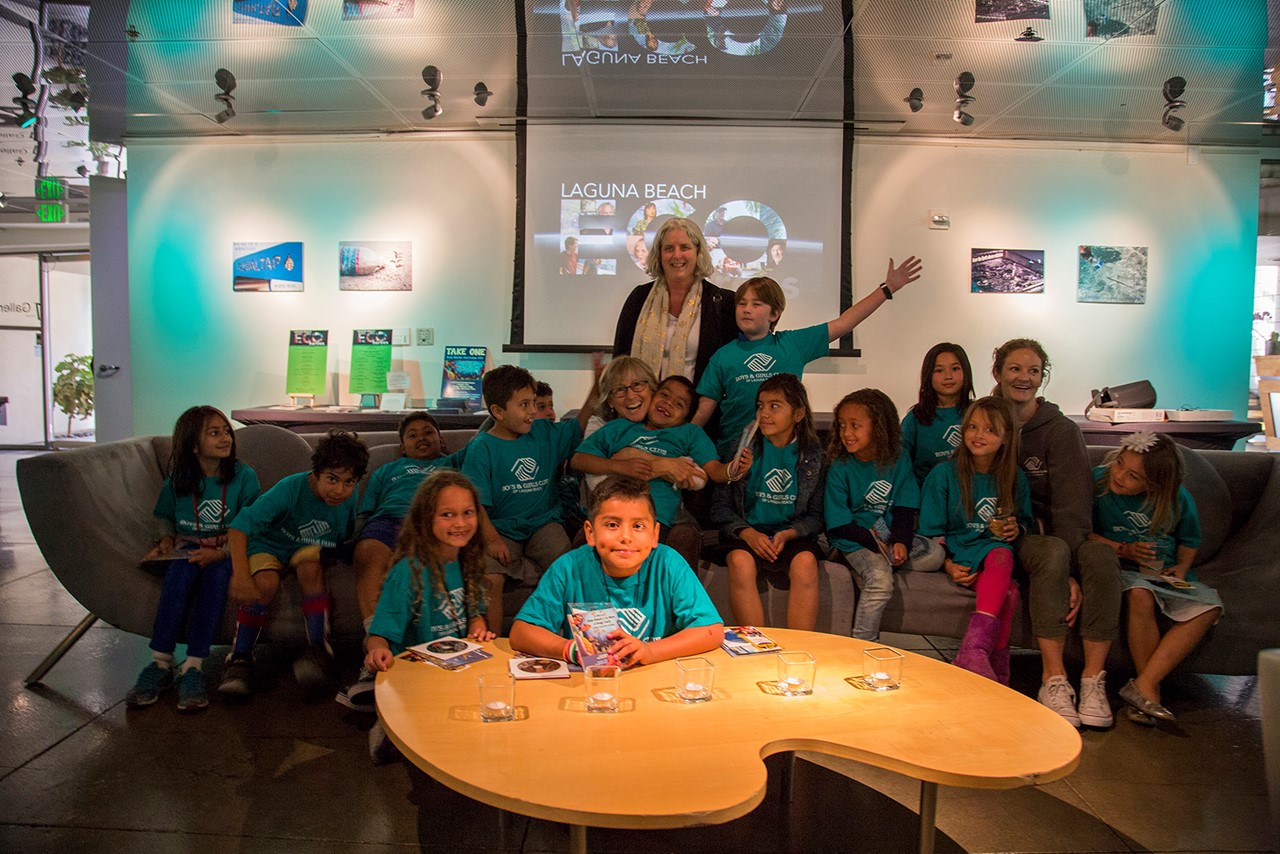 Photo courtesy of MY HEROSeven-Degrees Laguna Hero Fest Jeanne Meyers (standing center), Wendy Milette (seated in center) and Emily Summers (seared at right) at the Seven-Degrees Laguna Hero Fest sharing MY HERO resources with students from the Boys and Girls Club of Laguna Beach
"We are truly honored to be selected as a finalist in the category of EDUCATION, ART AND CULTURE. The other finalists are doing wonderful work and this recognition means a great deal to our team at MY HERO and to those who support our non-profit organization," said Jeanne Meyers, co-founder and director of MY HERO. "I am grateful to the judges and the devoted staff and contributing professional artists, writers, filmmakers and students that have been helping build MY HERO's media library for the last 25 years.
"Our mission is to empower people of all ages to realize their own potential to create positive change in the world using media, art and technology to celebrate the best of humanity. Through our website, salons, festivals and media arts workshops, we mentor teachers, youth and adults to use media to discover, create and share stories that raise awareness of amazing local and global heroes working to solve the great challenges of our time."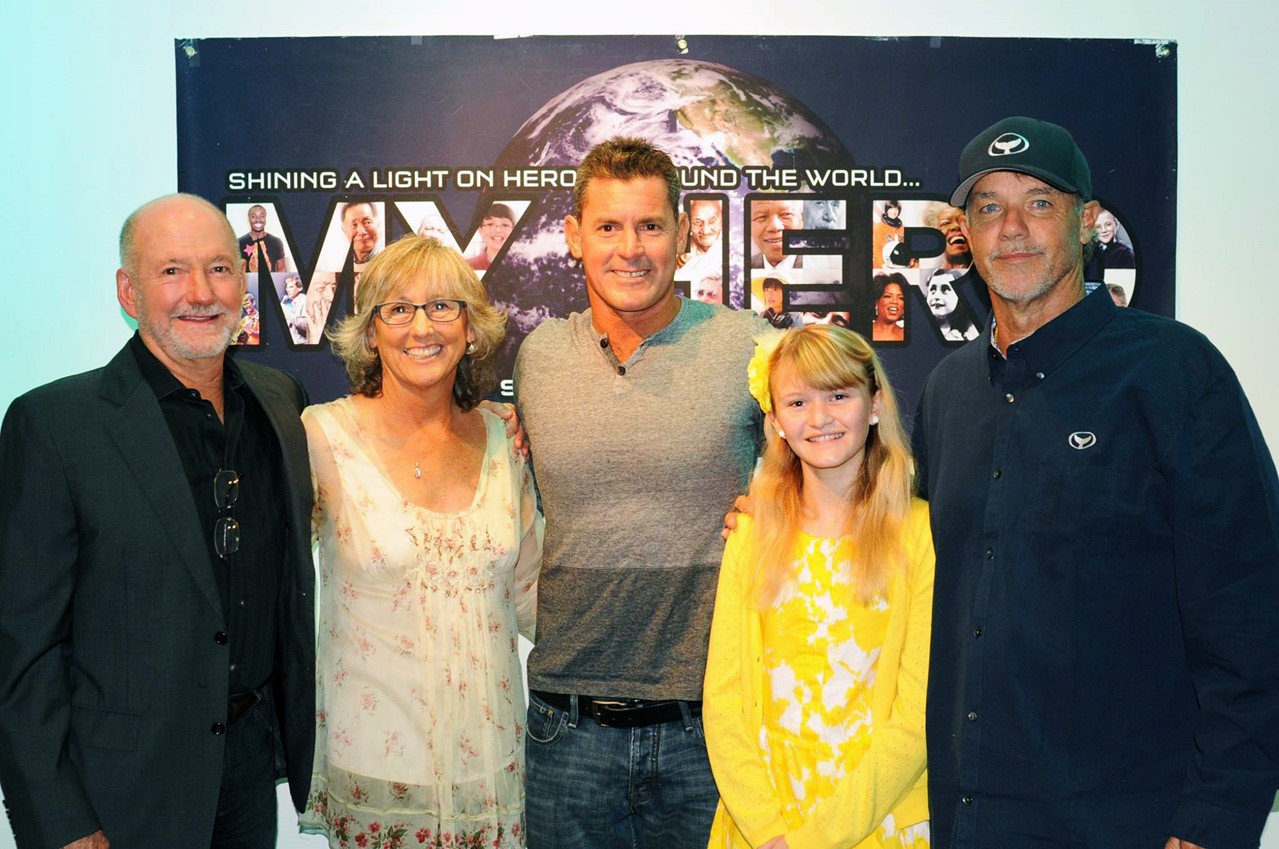 Courtesy of MY HEROLaguna Hero Fest held at Seven-Degrees (L-R) Greg MacGillivray, Wendy Milette, James Pribram, student honoree and Wyland at Laguna Hero Fest held at Seven-Degrees
Finalists were announced on January 25. Other finalists include WarnerMedia's Forces of Change, Disney's The Lion King Protect the Pride campaign and ViacomCBS' Mental Health Action Day. The finalists were selected by the International Academy of Digital Arts and Sciences, with judges including Daniel Dae Kim, Ashley Judd, Marc Ecko and GLAAD CEO Sarah Kate Ellis. Winners will be announced on February 15 at a virtual conference, which will be followed by a virtual awards ceremony on February 28.
For more information, visit www.anthemawards.com. For additional information on MY HERO, go to www.myhero.com.
With thanks to Lana Johnson, Editor of Stu News Laguna. See the original here: https://www.stunewslaguna.com/index.php/2-uncategorised/19748-my-hero-named-a-finalist-021122
Page created on 2/16/2022 2:14:04 PM
Last edited 2/16/2022 2:59:18 PM