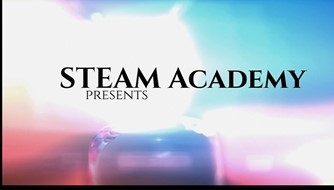 STEAM AcademySTEAM Academy
Sofia Junco's Short Film, The Quiet Classroom has won first place in the MY HERO Student Sheltering Stories category at the 17th International Film Festival, with The Future is Electric placing second in the Middle School category.
The Quiet Classroom is a video poem that depicts the empty feeling of classrooms during the Covid19 pandemic but ends with a hopeful message about how we will grow through the lockdown experiences and eventually return to the wonders of education.
Said Sofia, "During the pandemic, we felt a loss of connection and an emptiness within us and at the school. We decided to do a distant video project using poetry to convey the feelings brought out by the pandemic. Even though it is a somber topic, we decided to leave on a positive message of hope for the future."
Sofia attends the STEAM Academy @ La Presa school which is a school that uses technology and the arts to access and promote math and science. The school also offers innovative STEAM classes such as Media, Dance, Band, Robotics, Biomedical, Tech/Media, Math Olympiad, Engineering and Science Olympiad, attracting 4th-8th grade students from all over the La Mesa-Spring Valley area.
Although a member of the Media Academy, this is Sofia's first film which came about after some encouragement from a teacher, "A conversation between my teacher and myself started the idea of making a video to convey these thoughts. We discussed ideas together on Zoom. My media teacher helped me with the project. It took about three weeks of back and forth before the video was completed. Although I have not made other films, the Media Academy produces weekly broadcasts for the school."
Sofia added, "I love to play soccer, I'm a goalie, I also take interest in crafts (I also take interest in media). My hero is my Mom, she is my hero because even though she is partially blind she still is hard-working, selfless, caring, and always knows what to do and when to do it."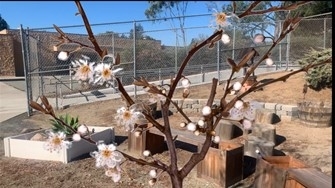 The Quiet ClassroomSteam Academy
Also from the STEAM Academy @ La Presa is the Middle School finalist The Future is Electric, a video directed by Aliana Shanks, Elijah Fera and Juan Duran. In this short, the students discuss the benefits of electric cars and send their teacher into a Back to the Future style time travel experience while giving information on their quest to change the future.
Said Aliana: "We wanted to bring about awareness to the problem of pollution and climate change. Electric cars are a piece of the puzzle to bring about a cleaner environment. We worked together as a team to film different parts of the video. The video won first place in the IVIE video competition in San Diego and was featured on the San Diego Gas and Electric website."
When asked by the MY HERO staff about their motivations, their interests and their heroes, Juan stated, "I am 13 years old; I like to play basketball and I also do boxing. One thing that I'm interested in is to become a pro boxer when I grow up and my hero is my dad. I wouldn't be here without him and I'm grateful for everything he's done for me and my family."
Elijah stated, "I like video games and games in general. my hero is my dad. I do not plan to do any more films but I am open to doing one."
Said Aliana, "I would love to make more videos in the future. I plan to make them about saving animals and learning About them too. I enjoy reading, writing, and sports. I would like to try to start drawing as well. For me, my hero is my mom. She helps me when I'm hurt or when I can't do something. She teaches what's right and wrong and explains things. She's the reason I am the person I am right now and I'm sure to grow more with her help."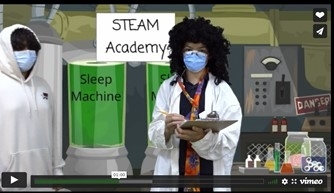 The Future is ElectricSteam Academy
About MY HERO International Film Festival
The MY HERO International Film Festival brings together professional and youth filmmakers who honor local and global heroes working for positive change in the world. Thanks to generous sponsors, prizes are awarded to elementary, middle school, high school, college and professionals in a variety of categories including documentary, narrative, music video, animation, experimental, and more.
To view the 2021 award-winning films, go to Winners


Call for Entries for 2022
To find out more go to: myhero.com/Films/festival
Add any story, art, film and music to our global learning project: myhero.com/Start
MY HERO has Media Arts Resources and mentors to help you get started: myhero.com/MediaArtsResources
Page created on 11/22/2021 4:56:10 PM
Last edited 12/17/2021 2:47:57 PM