My hero is mother
by
Dinara Hartonenco

- X -th - from

Florești Lyceum Theoretical,,Ion Creangă"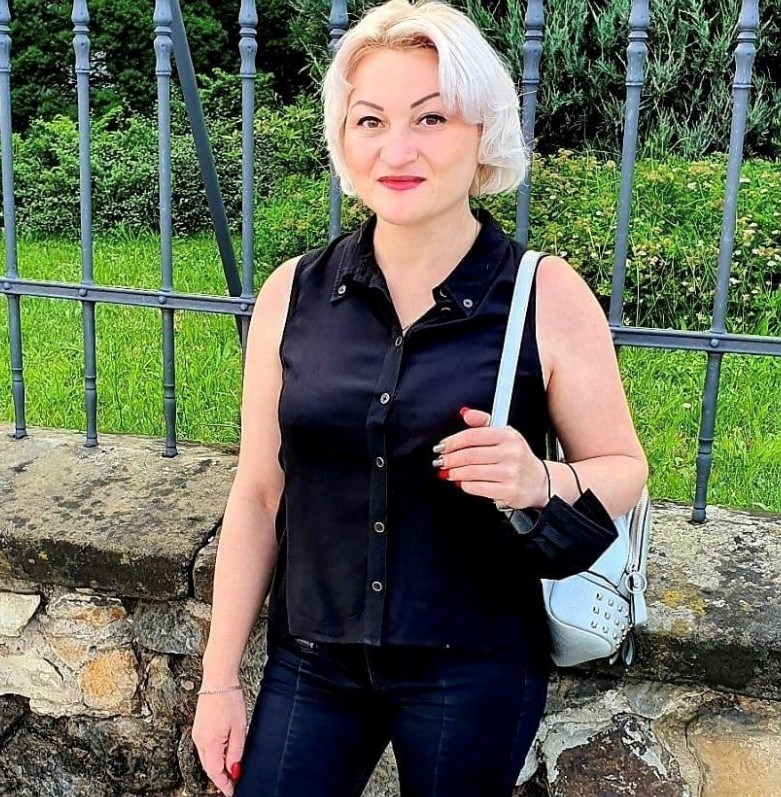 My mother Ina Hartonenco
Each of us has a hero from whom we take an example, who is a role model for us and who makes us feel happy.
My hero is a special one, namely my mother, the one who is the treasure of my life. Mother is our first word. The woman who is most important in my life is my mother, I would like to describe her as she is and how I perceive her. My mother has brown eyes that remind me of the way she looked at me, she is of medium height and she has blond hair. The shape of her face is round with thin lips, a small nose, and large eyes, reminiscent of the feeling of peace and happiness she aroused in me when she kissed me warmly and said good night. She is the one who encourages me with a warm word when it is needed, the one who will never want to harm me and who guides me on the right path in life. To me, she is like the star that has already gone through all the hardships of life, trying to explain them to me, so as not to make them again. Her face is like a ray that shines when it comes to me, she watches over me from the bad ones and she is always by my side in any situation I find myself in. Her hard-working and tired hands never say that, because she tries to give me everything I want, to ensure a better future. My boundless love for her grows stronger every second, she is an important and special person in my life. My mother is a hard worker and never complains, no matter what she has to do. It is not in vain to say that each of us believes that our own mother is the most beautiful, because each of us loves our mothers. The best and wisest for a person is his mother and she must be protected, loved and respected. She is resourceful and when she is put in difficult situations she can cope. After a good word and the comfort that she gives me all the anger and pain disappears as if I hadn't even felt it. She is also a book of stories that reveal what is good and what is bad, what is right and wrong, beautiful or ugly, what things are fair and which are not and how to go through this world 'heads up'.' She is the light of my life that never extinguished what shines in me as the star in the sky, she is the cradle of stories that my childhood coated and made every day spent with her to be a fairy tale day.
Starting from all the above ideas, I can say that my mother is the sweetest and dearest in the world. I am proud of such a hero!
Page created on 5/23/2022 10:16:38 AM
Last edited 5/23/2022 2:35:49 PM
The beliefs, viewpoints and opinions expressed in this hero submission on the website are those of the author and do not necessarily reflect the beliefs, viewpoints and opinions of The MY HERO Project and its staff.