Screening this section of films will take about 23 minutes. These films use music and art to express the desire for peace.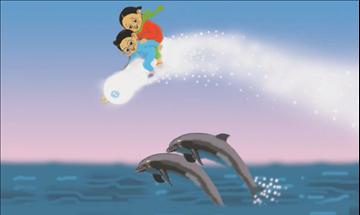 AMAI The Bird of Light (3:52)
Amai wants children to know their world, love and respect it and work for making it a humane one.

Hummingbird [excerpt from dirt! THE MOVIE] (2:00)
Wangari Maathai shares a simple story to illustrate a powerful point.
FOLLOW UP DISCUSSION QUESTIONS:
1. Which film stayed with you the most?
2. Why is it important to create films and art for peace?
3. If you were going to make a film about peace how would you do it?
4. What action can you take to make the world more peaceful?
5. Who is your peace hero and why?
Learn about a New Hero Every Day of the Year: Use the MY HERO Calendar in the Classroom
Students can share their Hero Essays, Films and Art through our Create Program
Organizer created on 3/17/2020 1:39:39 PM by Laura Nietzer
Last edited 3/17/2020 7:55:33 PM by Shannon Luders-Manuel