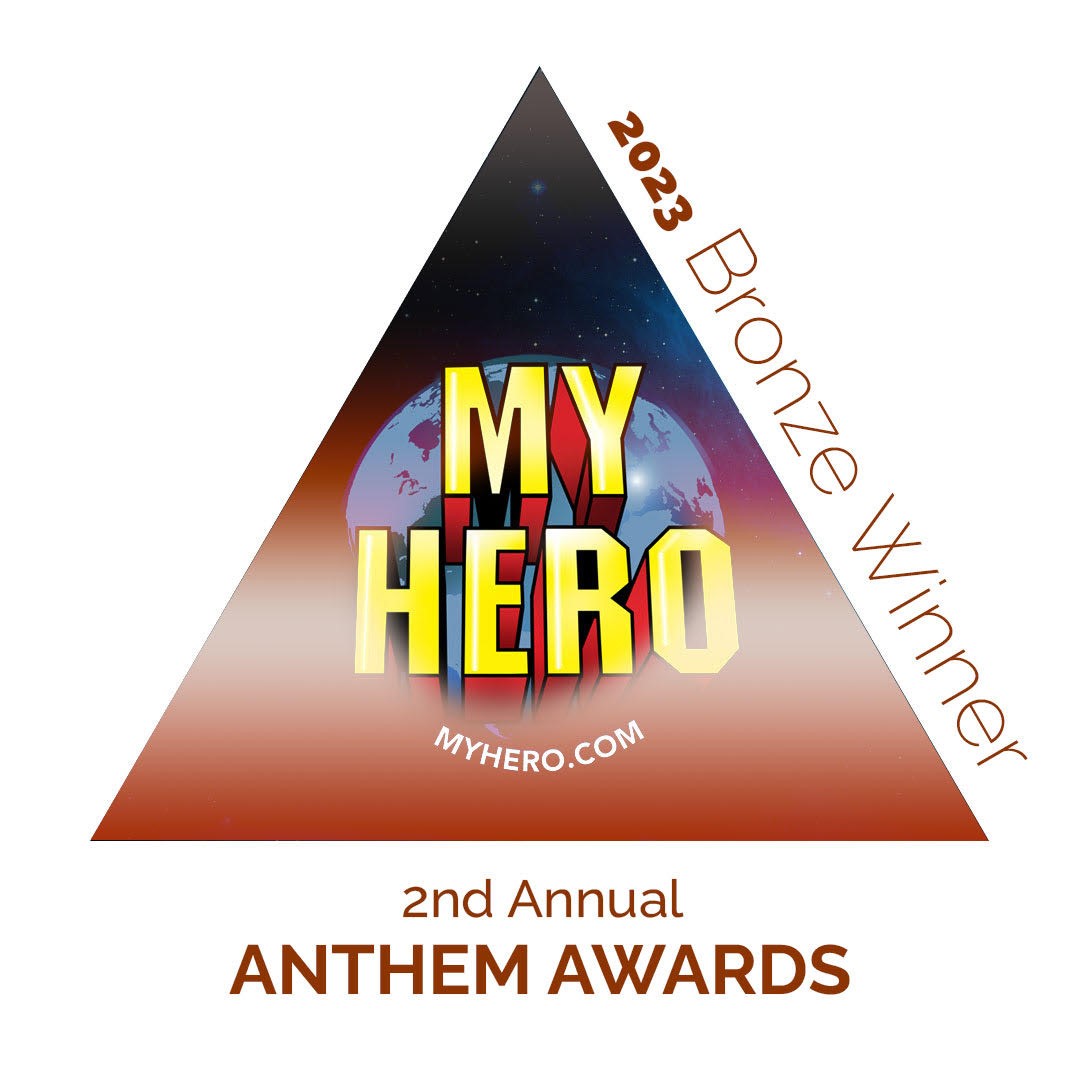 Anthem AwardMY HERO
CONTACT: Jeanne Meyers FOR IMMEDIATE RELEASE
Co-founder/Director
The MY HERO Project
[email protected]

THE MY HERO PROJECT WINS AT SECOND ANTHEM AWARDS

MARCH 1, 2023 - LAGUNA BEACH, CA - MY HERO is proud to announce that we have been honored with a Bronze placement at the second Anthem Awards for our Teacher's Room in the 'Best Product in the category of EDUCATION, ART, & CULTURE.'
Anthem Winners are selected by the International Academy of Digital Arts and Sciences. Members include: Nicholas Thompson, CEO, The Atlantic, Christina Swarns, Executive Director, Innocence Project, Zarna Surti, Global Creative Director, Nike Purpose, Maurice Mitchell, National Director, Working Families Party, Lindsay Stein, Chief Purpose Office, Tombras, Jennifer Lotito, President & Chief Operating Officer, (RED), Lisa Sherman, President & CEO, The Ad Council, Emily Barfoot, Global Brand Director Dove, Unilever, Trovon Williams, Senior Vice President of Marketing and Communications, NAACP, Roma McCaig, Senior VP of Impact, Clif Bar, Michelle Egan, Chief Strategy Officer, NRDC, Dinah-Kareen Jean, Senior Manager, Social Innovation, Etsy, Sarah Kate Ellis, President & CEO, GLAAD, Jad Finck, Vice President of Innovation & Sustainability, Allbirds, Christopher Miller, Head of Global Activism Strategy, Ben & Jerry's, Shayla Tait, Director of Philanthropy The Oprah Winfrey Charitable Foundation.
MY HERO Teachers' Room
Since 1995, thousands of teachers from around the world use The MY HERO Project to promote values, creativity, self-expression, and an appreciation of diversity. This non-profit hosts an award-winning educational website, digital storytelling tools, workshops, internships, salons and media contests. The website hosts Media Arts Resources and tools to enable students to publish web pages using text, images, audio and film via cell phones, tablets or computers at home, in school or at the library. Teachers access special tools to manage student class work and to organize playlists of selected content. The MY HERO Teachers' Room is rich with curated lesson plans suitable for a wide range of subjects and levels and have been used in 127 countries.
"Since launching this platform in June of 2021, we have seen that social change has emerged as a dominant force in mainstream culture." said Anthem Awards Managing Director Jessica Lauretti. "The sheer number, breadth and overall quality of the entries shared with us in the 2nd Annual Awards is a testament to the strength of this growing movement and demonstrates an enduring commitment to the work that is both humbling and inspiring to see. From the war in Ukraine, to protests in Iran and the ongoing battle for equality here at home in the States, the call for change not only perseveres but is a growing global chorus.
Said Jeanne Meyers, Co-Founder and Director of MY HERO: "We are truly honored to be recognized as a winner in the category of EDUCATION, ART AND CULTURE. The other finalists are doing wonderful work and this recognition means a great deal to our team at MY HERO and to those who support our non-profit organization. I am grateful Laura Nietzer, our Education Outreach Director, and to our Board of Directors and all of the devoted staff and contributing professional artists, writers, filmmakers and students that have been helping build MY HERO's resources for the last 25 years."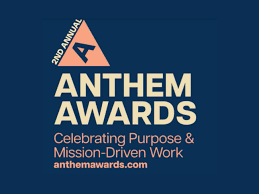 MY HERO
The MY HERO Project is a multi-award-winning, non-profit online educational platform dedicated to empowering and giving voice to youth throughout the world through engagement with story, art, music, and film. The MY HERO mission is to educate, engage and inspire youth and life-learners to understand their own potential to create positive change in the world. Today, through the MY HERO website, salons, festivals and media arts workshops, MY HERO mentors teachers, youth and adults to use media to discover, create and share stories that raise awareness of amazing local and global heroes working to solve the great challenges of our time.
Find MY HERO online: www.myhero.com
See MY HERO at The Anthem Awards HERE
The Anthem Awards was launched in response to the prevalence social good has taken within the national conversation and cultural zeitgeist in recent years. By amplifying voices that spark global change, such as MY HERO, the Anthem Awards are acknowledging the impactful work that inspires others to take action in their communities.
Find more about The Anthem Awards at: www.anthemawards.com
Ends here
………………………………….
More info from Anthem:
About The Anthem Awards:


The Anthem Awards, the Webby Awards newest initiative, was developed to recognize the breadth of social good work (online and offline) around the globe by honoring the organizations, brands, and people creating long-lasting impact; including, Diversity, Equity, & Inclusion; Education, Art, & Culture; Health; Human & Civil Rights; Humanitarian Action & Services; Responsible Technology; and Sustainability, Environment, & Climate. By amplifying the voices that spark global change, the Anthem Awards are defining a new benchmark for impactful work that inspires others to take action in their communities. Founded in partnership with the Ad Council, Born This Way Foundation, Feeding America, Glaad, Mozilla, NAACP, NRDC, WWF, and XQ.
About The Webby Awards:
Hailed as the "Internet's highest honor" by The New York Times, The Webby Awards is the leading international awards organization honoring excellence on the Internet, including Websites; Video; Advertising, Media & PR; Apps, Mobile, and Voice; Social; Podcasts; and Games. Established in 1996, The Webby Awards received more than 13,500 entries from all 50 states and 70 countries worldwide this year. The Webby Awards are presented by the International Academy of Digital Arts and Sciences (IADAS). Sponsors and Partners of The Webby Awards include Verizon, WP Engine, YouGov, Brandlive, Canva, NAACP, KPMG, Fast Company, Wall Street Journal, MediaPost, Podcast Movement, and AIGA.