by
Naomi Gledhill

from

Telford in United Kingdom

Nelly Cheboi is a software engineer, which means she makes programs for computers. She worked as a software engineer in Chicago but quit her job to create a company called TechLit Africa, which provides children in Kenya (Africa) with computers that have been thrown away. Her work to help give children a better education meant she was voted Hero of the Year 2022 at CNN.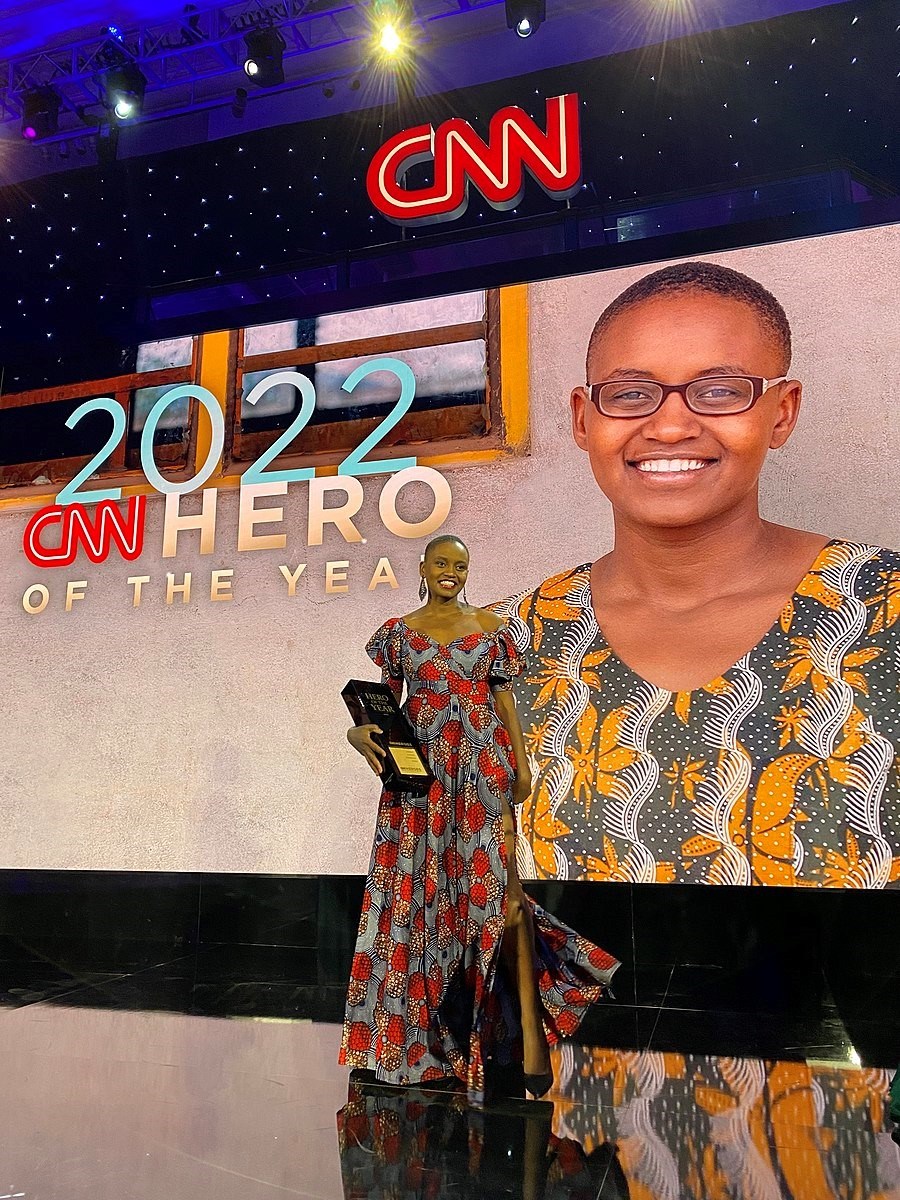 Nelly Cheboi on stage at CNN Hero of the Year Wikimedia Commons Nelly grew up in Mogotio, which is a countryside area in Kenya. She lived with her family in a small house with a tin roof, which had holes in the roof and the floor. When she was 11 years old, Nelly wanted to find a way to help stop people in her town from being very poor.[1]
Nelly's mother was often told that she was lucky that she had girls instead of boys, because the girls could get married and would not need to make money. Even though Nelly's mother could not read or write, she knew that learning was important. She worked very hard to make enough money to send the girls to school. She worked for days and days at a time, but she only made a small amount of money.
Nelly worked very hard at school and got a place at Augustana College in America to study maths. She also got a full scholarship, meaning she was such a good student, that she did not have to pay to go to college. At that point, she had never really used a computer before, but she had to learn for school. Even though the other people in her class had been using computers since they were very small, Nelly loved learning about them and tried her best. She was just as good as her classmates, and she even got a job working with computers!
In 2016, Nelly opened a school called Zawadi Preparatory and had 30 children. Less than 3 years later, there were 150 students at the school. Working in the computer business made Nelly see how many computers were thrown away by big companies. So, she took the computers from the rubbish piles, cleaned them, and built a computer lab at the school.
On one trip, Nelly took 44 computers with her on the plane and had to pay for the whole thing herself. In 2019, she made TechLit Africa, which is a charity that takes the computers being thrown away. The charity now works with 10 schools in Africa, but Nelly hopes they will work with over 100 more by next year!
CNN give their top 10 heroes of the year with money to help them with their work. The winners also get to work with experts to improve their work. As the winner, Nelly will get extra money too.
Nelly Cheboi got the CNN Hero of the Year Award on December 11 at a special event. Nelly took her mother with her and sang a song to her on the stage with the words, "My hands are so tiny, I cannot help you. But when I grow up, I'm going to show you the world."[2] Nelly thanked CNN for helping her.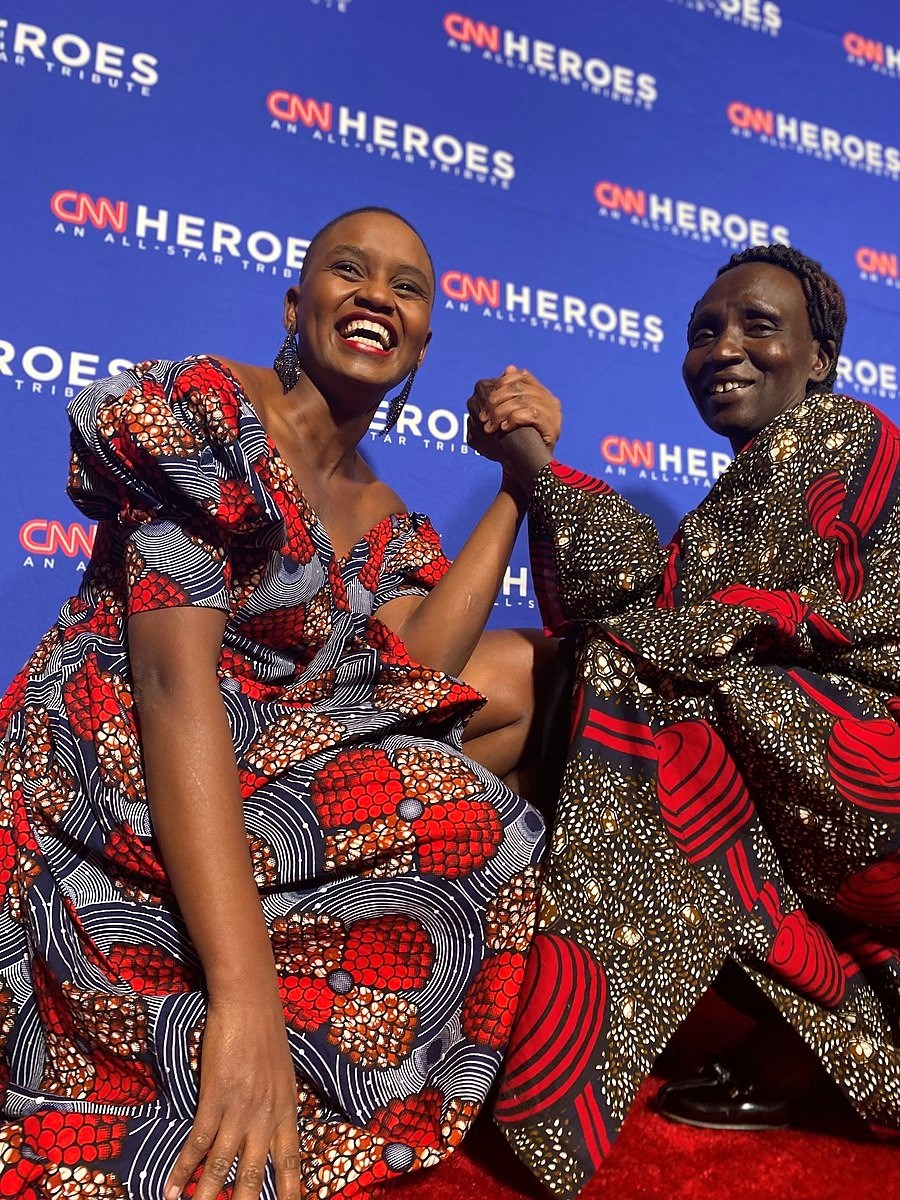 Nelly Cheboi with her mother at CNN's Hero of the Year Wikimedia Commons Nelly works very hard and tried her best at school even though she had not used much technology (like computers) before. She has a big heart and has used her skills to help children in Africa just like her.
---
[1] Cheboi, Nelly. Founding TechLit Africa. [Online] Available https://techlitafrica.org/blog/founding-techlit-africa.2021.
[2] Escobedo, Tricia. Nelly Cheboi, who creates computer labs for Kenyan schoolchildren, is CNN's Hero of the Year. [Online] Available https://edition.cnn.com/2022/12/11/us/cnn-heroes-all-star-tribute-hero-of-the-year/index.html.2022.
Page created on 4/3/2023 1:27:40 PM
Last edited 4/19/2023 4:42:14 PM