Sir Mohamed Muktar Jama Farah CBE born Hussein Abdi Kahin on 23 March 1983 is a popular British long-distance runner and four-time Olympic champion. His ten global championship gold medals (four Olympic and six world titles) make him the most successful male track distance runner ever, and he is the most successful British track athlete in modern Olympic Games history.
Farah is the 2012 and 2016 Olympic gold medalist in both the 5000 m and 10,000 m. He is the second athlete, after Lasse Virén, to win both the 5000 m and 10,000 m titles at successive Olympic Games. He also completed the 'distance double' at the 2013 and 2015 World Championships in Athletics. He was the first man to defend both distance titles in both major global competitions – a feat described as the 'quadruple-double'.
After finishing second in the 10,000 meters at the 2011 World Championships, Farah had an unbroken streak of ten global final wins (the 5000m in 2011, the 10,000m in 2017 and the double in 2012, 2013, 2015 and 2016). The streak ended in Farah's final championship track race when he finished second to Ethiopia's Muktar Edris in the 2017 5000 meters final.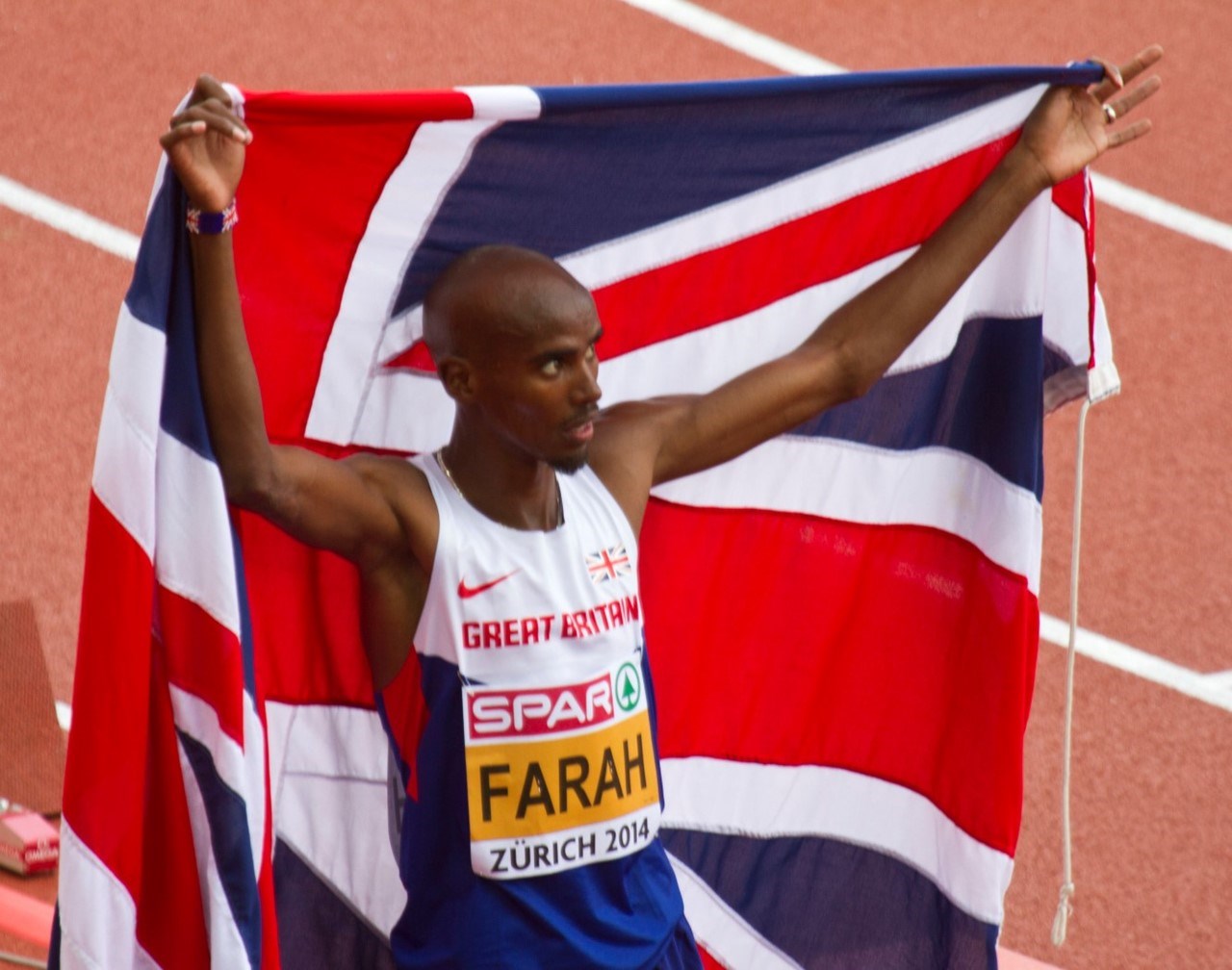 Mo FarrahWiki CommonsChild-Trafficking
In July 2022, Farah shocked the world when he announced that he was brought to the UK illegally as a child and forced to work as a domestic servant.
In a documentary about the star, Farah told the BBC he was given the name Mohamed Farah by those who flew him over from Djibouti but that his real name is Hussein Abdi Kahin. Farah had previously claimed that he moved to the UK as a child, with his parents as a refugee, but he revealed recently that this was not the case. The truth is that his father was killed in a civil war in Somalia when he was 4 years old and at about the age of eight or nine, he was taken from his home to stay with a family in Djibouti. He was then flown over from East Africa at the age of nine by 'a woman he had never met and made to look after another family's children.'[i]
"For years I just kept blocking it out," he stated, "but you can only block it out for so long." Farrah explained that he wanted to tell his story to challenge public perceptions of trafficking and slavery: "I had no idea there were so many people ... going through exactly the same thing that I did. What really saved me, what made me different, was that I could run."
Athletic Career
For the first few years that Farah was in Britain, he was not allowed to go to school, but when he was around 11 or 12, he went to a public school in Feltham, London where his athletic ability was first identified by his PE teacher, Alan Watkinson. Watkinson, having observed Farrah's dishevelled appearance and reticent nature, contacted social services and helped Farrah to be fostered by another Somali family. Said Farrah: "I still missed my real family, but from that moment everything got better. I felt like a lot of stuff was lifted off my shoulders, and I felt like me. That's when Mo came out - the real Mo."[ii]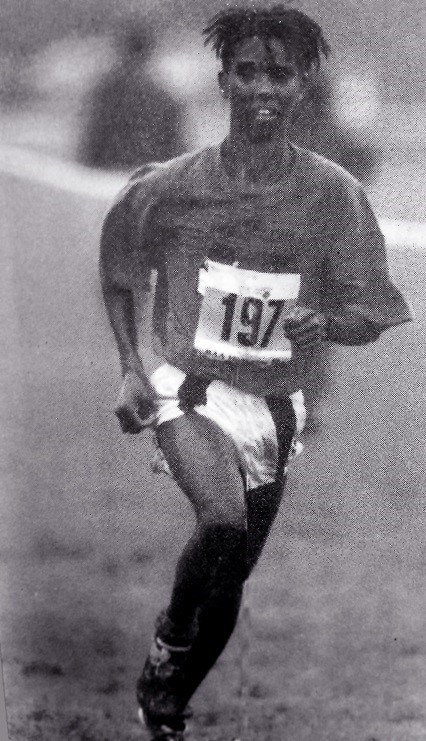 Page created on 7/12/2022 4:34:31 PM
Last edited 7/19/2022 4:09:55 PM