Oprah Gail Winfrey
by
Kate G

from

United States

Oprah Gail Winfrey

By Kate G.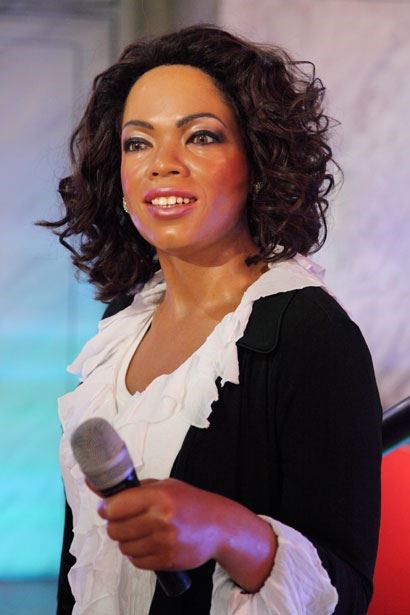 Oprah Winfreypublicdomainpictures.net
Oprah Gail Winfrey is the type of person who thinks about others. If I were to describe Oprah, the first thing to come to mind is a hero. She makes several donations to charities and institutions. Winfrey is inspiring and a leader. These words are examples of what a hero is. As you continue to read the background and accomplishments, I guarantee you will see that there is no doubt Oprah Winfrey is a hero.
Oprah Winfrey has a really interesting background. She was born into poverty and then she became rich! She was born Oprah Gail Winfrey nd was born on January 29, 1954 in Kosciusko, Mississippi. Her name was supposed to be Orpah, but there was a misspelling on her birth certificate. In fact, she has been called Oprah ever since! Her parents were not married and they separated after Oprah was born. Because of this, Oprah had to live with her grandmother for a while. Her grandmother was strict and lived on a farm without running water. So, Oprah had to do plenty of chores, such as getting water from the well. She did something that she called, "playacting," in front of the animals to entertain herself when she was bored. Since Oprah's parents lived in different places, she had to go back and forth between the two. She felt safer with her dad because he had strict rules. Her mom couldn't look after her because of work, and she lived in a dangerous neighborhood. Moreover, Oprah was very smart and did well in school. She learned to read and write at age three. Eventually, in high school she won a speech contest to earn herself a full scholarship. She used this scholarship to go to Tennessee State University.
Oprah Gail Winfrey has achieved many things in her life, and has many great accomplishments. Oprah Winfrey was only 19 when she became a Nashville news anchor. She was the first African American news anchor in Nashville history. Oprah started a talk show, and it became popular when she was only 22! Winfrey was the most influential woman of her generation according to Life Magazine. She also started a charity network called "The Angel Network". Oprah made a difference in many people's lives. She played a huge role in charitable organizations and institutions like Morehouse College, The Harold Washington Library, the United Negro College Fund, and Tennessee State University. Another thing Oprah did was build a school for disadvantaged girls in Africa. Winfrey created a production company called "Harpo" (Oprah spelled backwards). Oprah was honored for Best Talk Show, won several Emmy awards, and was nominated for Best Supporting Actress.
Now you know that Oprah Winfrey would be a perfect fit for the definition of a hero. She makes plenty of donations and she thinks about others first. Thoughtful, inspiring, and a leader are all characteristics you should want. Oprah has these characteristics. With no doubt, Oprah Gail Winfrey is a hero.
Sources
https://www.ducksters.com/biography/entertainers/oprah_winfrey.php
https://www.notablebiographies.com/We-Z/Winfrey-Oprah.html
Page created on 1/17/2019 2:47:47 PM
Last edited 1/19/2019 6:33:11 PM
The beliefs, viewpoints and opinions expressed in this hero submission on the website are those of the author and do not necessarily reflect the beliefs, viewpoints and opinions of The MY HERO Project and its staff.