Since this piece was penned in 2019, Oprah has continued her incredible work having donated $400m, helped to educate 72,000 people and given out 75 million meals, all through the Oprah Winfrey Charitable Foundation. In March of 2022, she honored the courage of the Ukrainian people, stating, "The courage of the Ukrainian people has lit a fire within people all over the world—count me among them." She added, "We must not take our democracy for granted."[1]
The Oprah Winfrey Charitable Foundation site the following organizations for those that wish to support the Ukrainian people during this extremely difficult time:
The Voices of Children Foundation
International Committee of the Red Cross
Oprah Winfrey will be celebrating her 69th birthday on the 29th January 2023; Happy Birthday, Oprah!
---
[1] Oprah Honors the Courage of the Ukrainian People. [Online] Available https://www.oprahfoundation.org/oprah-honors-the-courage-of-the-ukrainian-people.2021.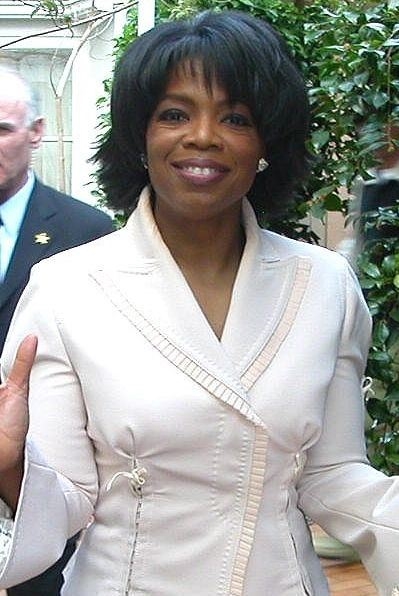 Oprah Winfreyphoto by Alan Light [CC BY 2.0 (https://creativecommons.org/licenses/by/2.0)]
Imagine being left by your parents, sexually assaulted by your uncle, and having no one to help you plead your case. Oprah Winfrey experienced so much from a young age. Despite the things you can't change, Oprah's life has turned around, causing her to be one of the most influential people to this day. Oprah Winfrey was born January 29, 1954. At a young age, Oprah was left with her grandma, and her parents never returned. She was sexually abused twice by her family members as a kid, so she always focused on school as a distraction. At the age of 19, she started her career, becoming the first black woman anchor on a news program. From there, she got her own show, where she spoke out about personal issues and helped others in struggling areas. Oprah is a hero for giving people a standard education they deserve and changing their lives. To be a hero one must possess chivalrous qualities, being selfless towards others and working hard to achieve anything they dream of. Oprah Winfrey is a hero because she possesses traits of selflessness and hard work.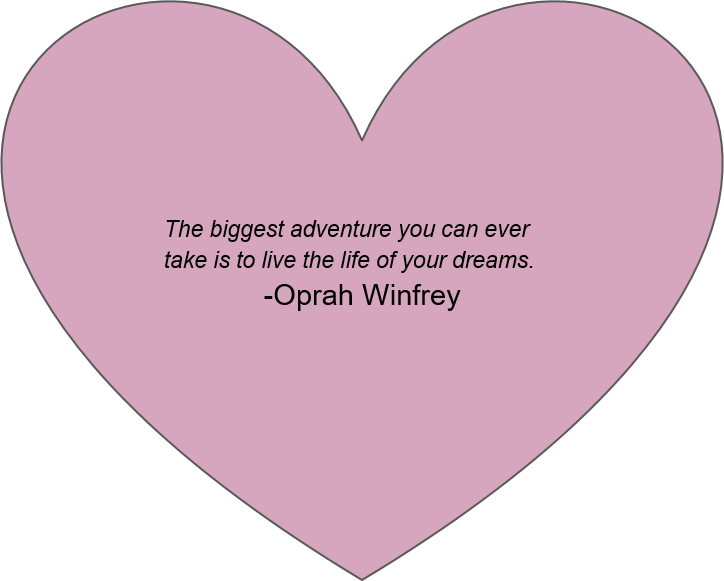 An inspirational Quote by Oprah WinfreyEmma ParkerWinfrey has accomplished so much as to consistently put others before herself in any situation. She continuously works to be selfless, and starts projects to benefit others: "Oprah Winfrey's Leadership Academy for Girls is committed to providing an education system that encourages high standards of academic achievement and provides cultural enrichment for girls... despite their disadvantaged backgrounds" (Newswire). Winfrey grew up in a harsh environment. She felt the need to give back to others and try to make their life experience better than hers was. This included her being selfless and choosing to put her own hardworking money into something else others could enjoy. She created an academy for girls so they could get the proper education and learning styles to succeed in the world. She also focuses on bring people together despite their background or race. After reminiscing about her childhood and the obstacles she endured, Oprah had the idea of "creating her own foundation and started a school in South Africa. The idea for the boarding school, grades 8-12, was inspired by Winfrey's rough childhood" (Haynes). Oprah's childhood blocked her from reaching her full potential, and her selflessness allowed her to help others in need. With all her dedication to making others lives better, she was able to start a school for girls in South Africa, where they can improve their educational learning and get the proper classes to help them succeed. Oprah has learned the that idea of hard work can make anything possible. She has given people chances and the hope to strive for bigger lives than before. She's taken her own earned money and put it towards others' education and well being.
Oprah has worked nonstop since her career launched, finding a way to give back to others. During Oprah's creation of the Academy for Girls, "Oprah has worked tirelessly through her career to enrich the lives of others... building connections and fostering understanding among people from different cultures as we sail the world. We are proud to support her work with a donation to Oprah Winfrey's Leadership Academy for Girls in South Africa" (Newswire). Winfrey has spent her whole entire career helping others and never took her fame for granted. She has worked so hard to give others the life they needed to succeed. Oprah takes giving back to a whole other level, allowing people to have a voice they never had and understanding where they come from. Winfrey's hard work towards making a difference started long ago, when in "1997 she started Oprah's Angel Network… By the summer of 2000, Oprah's Angel Network had collected more than $35 million" (Krohn 72-73). Oprah has been hardworking for all of her life. When she puts her mind to something, she commits to completing what she started. In 1997, Oprah had hope to raise money to give to students scholarships for college after starting her own network. By the summer of 2000, Oprah had made a difference in students lives, surpassing her goal. She spent three years promoting exceptional education for people who couldn't reach their greatest potential. Oprah always strives to help others in life and get them the deserving education they all dream of having. Her hard work pays off, as she created a whole network towards devoting time and money to build a school and help kids get proper education.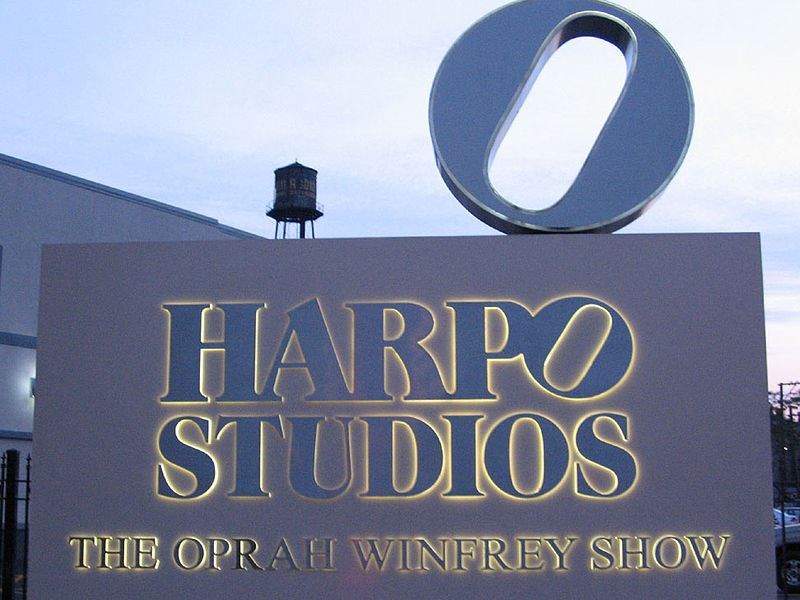 "Harpo Studios" Where Oprah films her series "The Oprah Winfrey Show"GNU Free Documentation LicenseOn a daily basis, Oprah Winfrey strives to make a difference in the world, exemplifying traits of selflessness and hard work. She has created multiple organizations, such as "Oprah's Angel Network," "Harpo Studios," and "Oprah Winfrey's Leadership Academy for Girls" that has given back to people in South Africa and given them a proper education. She dedicates her time to make a difference in the world and giving people proper education so they will strive to be better. Winfrey has inspired me to think more about others and giving back. She takes her money she works hard for and contributes it to people's education. She realizes the importance of having a good education so you can succeed in life. And even though her childhood wasn't the best, she wants to help others so they won't have to go down the same path she did. Her selflessness and hard work has put her in the position to keep helping others and start changing the world. Without Oprah, people would be scared to speak up about their beliefs or feel comfortable about the background they came from. Oprah has truly inspired us to make the world a better place, and anything is possible to achieve.
Works Cited
Haynes, Clarence. "Oprah Winfrey: All the Ways the First Black Female Billionaire Has Made
History." Biography.com, A&E Networks Television, 31 Jan. 2019,
www.biography.com/news/oprah-winfrey-achievements .
Andrews, Sally. "Holland America Line Bestows Shared Humanity Award to Oprah Winfrey." PR Newswire, 14
Mar. 2019. Biography In Context, https://link.galegroup.com/apps/doc/A578334217/BIC?u=powa9245&sid=BIC&xid=47b5458. Accessed 27 Apr. 2019.
Krohn, Katherine E. Oprah Winfrey: Global Media Leader. Twenty-First Century Books, 2009.
"Remember when 'The Oprah Winfrey Show' made us listen to each other." CNN Wire, 18 Mar.
2019. Student Resources In Context,
https://link.galegroup.com/apps/doc/A579061174/SUIC?u=powa9245&sid=SUIC&x
d=61a9422b. Accessed 1 May 2019.
Page created on 5/8/2019 8:13:14 PM
Last edited 1/3/2023 6:17:57 PM