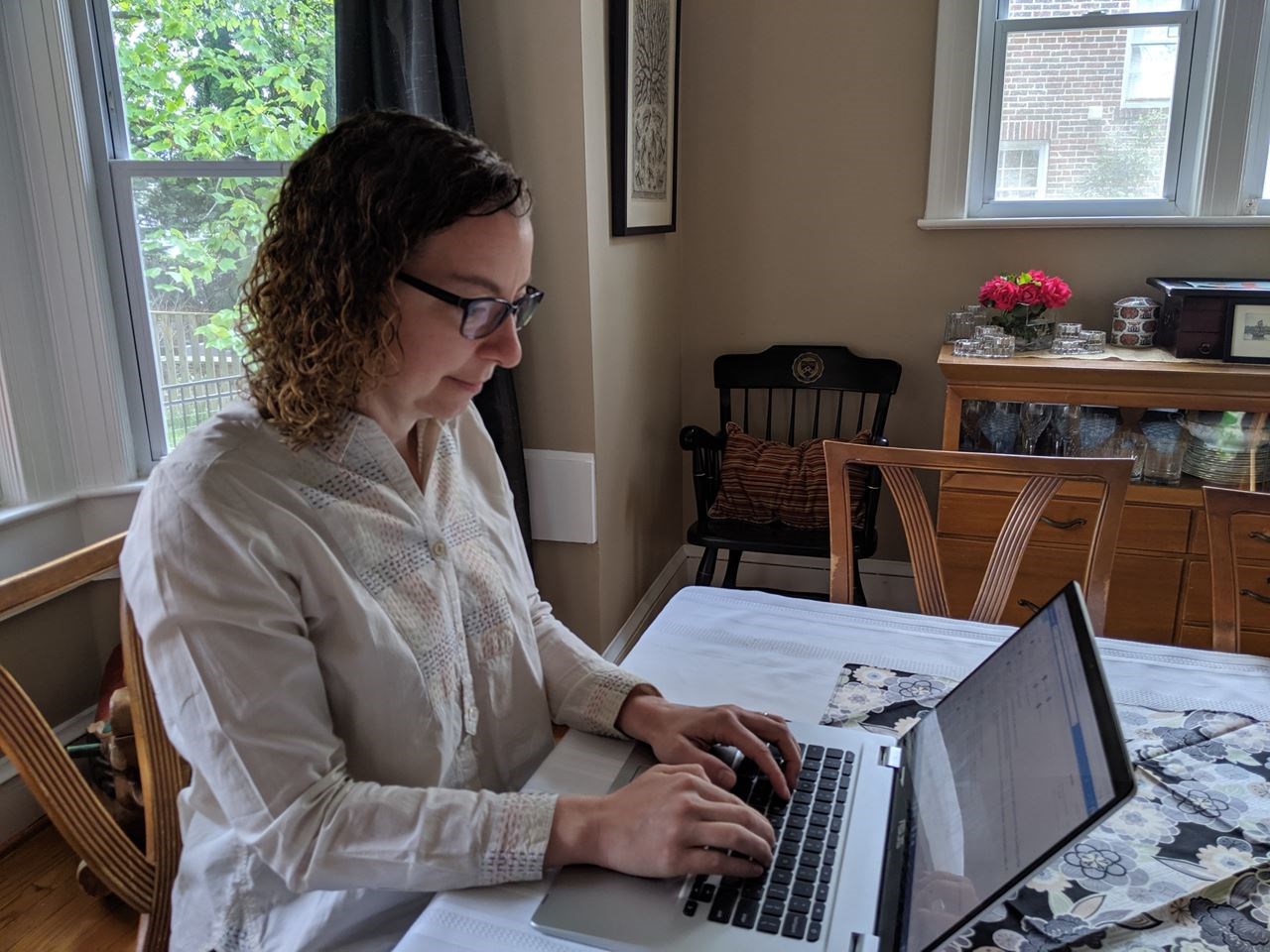 Pam Pontius, dedicated teleworker during Covid-19Personal photoFor months, I have called Pam Pontius my partner-in-crime, but she is so much more than that. She is truly my hero.
When I joined the federal government last year, I knew I would meet a lot of extraordinary people. Little did I know I would get a chance to serve alongside someone who has truly dedicated her career and life to protecting the Constitution and serving the American people. When our country needed diplomatic heroes the most, Pam stepped up to the plate. Here is a peek into her story:
As the COVID-19 crisis intensified, our country came calling for people who were willing and able to drop everything and pitch in to solve some unsolvable problems. Seeing the need, Pam responded to the call and stepped into the breach without hesitation, knowing full well that she would be putting the rest of her life on hold.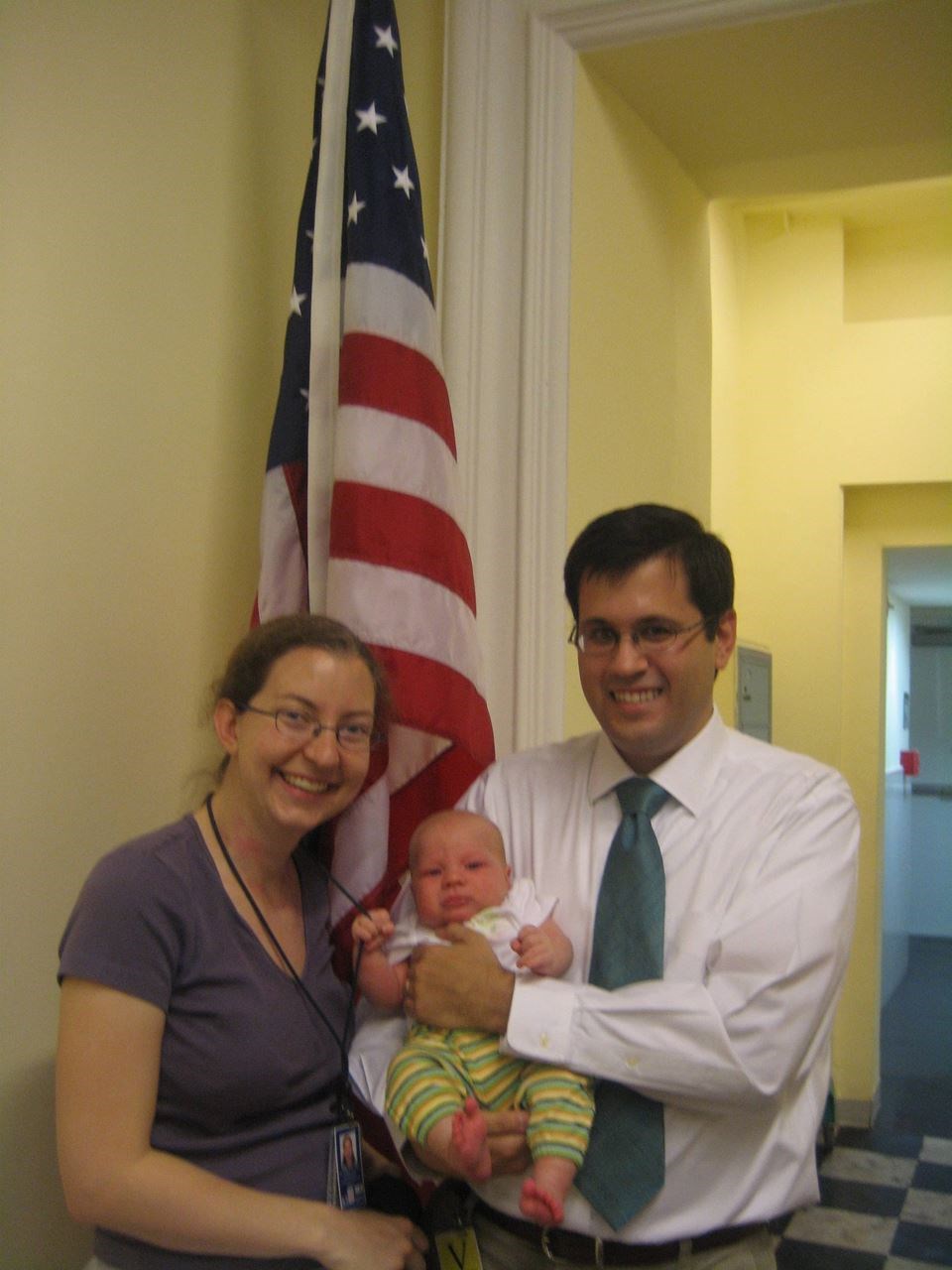 Pam Pontius with her son, Patrick (aka Patch) and her husband, GregPersonal photo




When I was asked to join the FEMA Supply Chain Task Force, I knew I would need a trusted partner from the E team to get everything done. Pam was that and so much more. She is the ultimate bureaucratic translator. On top of that, her incredible responsiveness and amazing ability to solve intractable problems made her an absolutely indispensable ally. On countless occasions, Pam has kept our team from going off the rails - on everything from strategic emails to interagency issues.
This has been an exhausting, tiring, stressful, challenging, fulfilling, and rewarding undertaking. And without Pam, I don't think we would have gotten anything done. She is the epitome of a strategic partner, a dependable colleague, and a trusted confidante.
Pam has a remarkable ability to take complex problems and make them simple - the true definition of genius. While we were constantly barraged with an overwhelming number of inquiries, Pam never let things fall through the cracks. No matter what the problem, she always figured out how to get the job done. She is exactly the kind of teammate you want by your side. My fellow senior advisors agree: Pam brings tremendous value through her leadership, while not being afraid to roll up her sleeves to drive flawless execution.
Pam never set out for glory, she set out to make a difference. She stepped up because it was the right thing to do and it was what our country needed. They may never know her name, but I know untold thousands of people owe their lives to Pam Pontius.


Under Secretary Krach with my heroPersonal photo





Unsung Heroes

Everyday somewhere in the world
another unsung hero is born.
Someone who is willing,
to lay her life on the line
to save another living creature,
on this wonderful planet of ours.
To go out of their way,
and risk life and limb to save something,

from danger and certain death.
These unsung heroes don't want medals,
glory or even fame.
In fact, most would walk away afterwards,
without anyone ever knowing their name.
It is not that they feel guilty.
They just feel that they haven't done
anything that is special

or something someone else
wouldn't have probably done.
Therefore, to all those unsung heroes
this poem is just for you.
For all the lives that you save
Each and every day.

-- By David Harris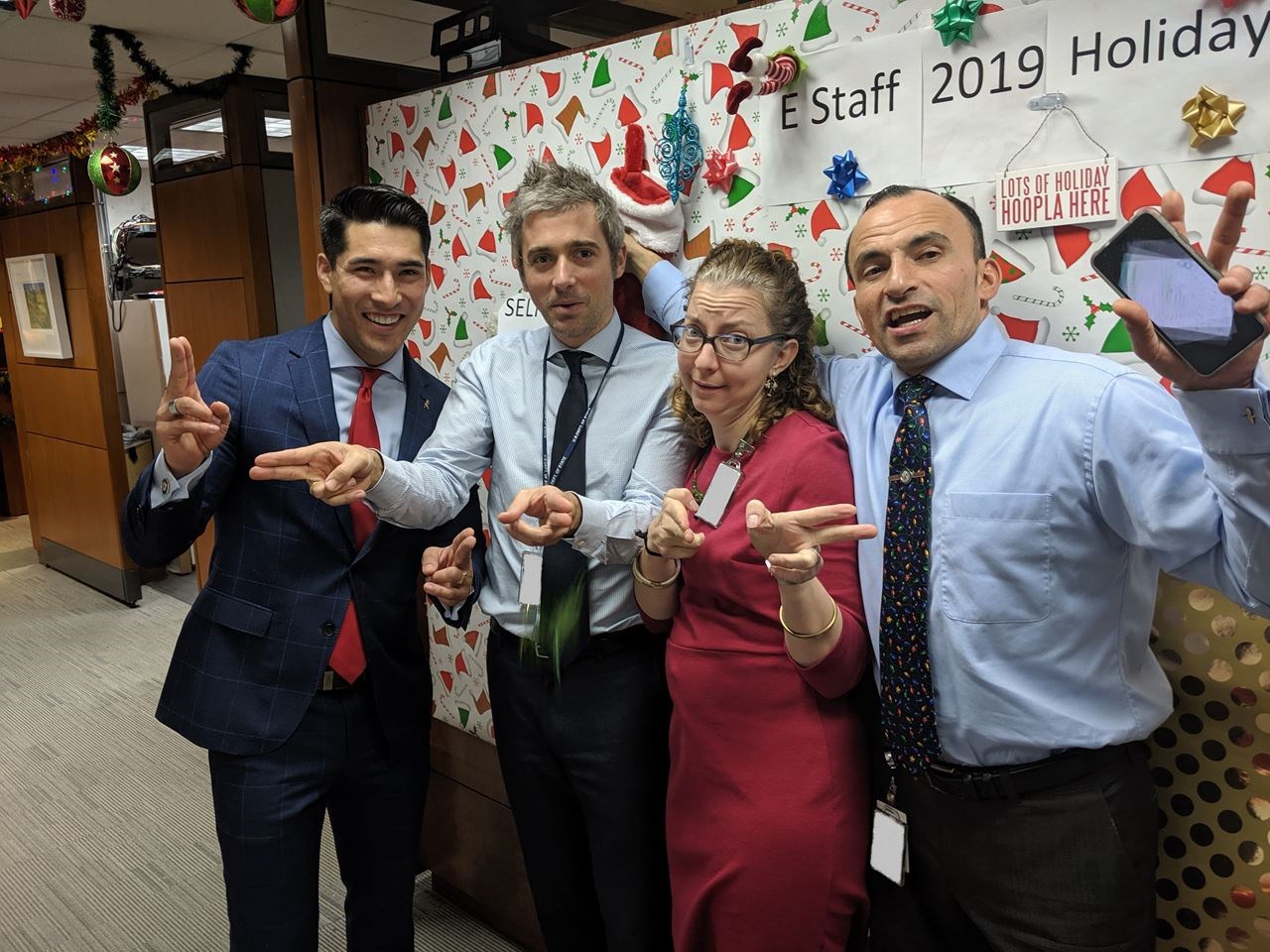 Hiro Rodriguez, Brian Hoyt, Pam Pontius, and Rigo Garza at the E Staff holiday partyPersonal photo





Pam Pontius - thank you. I have not said it enough and words alone will never be able to express my gratitude. Your commitment to the oath was brought to life every day throughout this crisis. I am humbled by your selflessness and inspired by your love of country. As an American, I am indebted to you for preserving our safety and protecting the health of our country. From the bottom of my heart and to my hero, thank you.
Hiro Rodriguez
Page created on 5/19/2020 10:58:56 PM
Last edited 4/27/2021 9:57:33 PM