"I have to keep my hope, because one way or the other, women are strong, they're fierce, they are educated and they will make sure that we get through this together."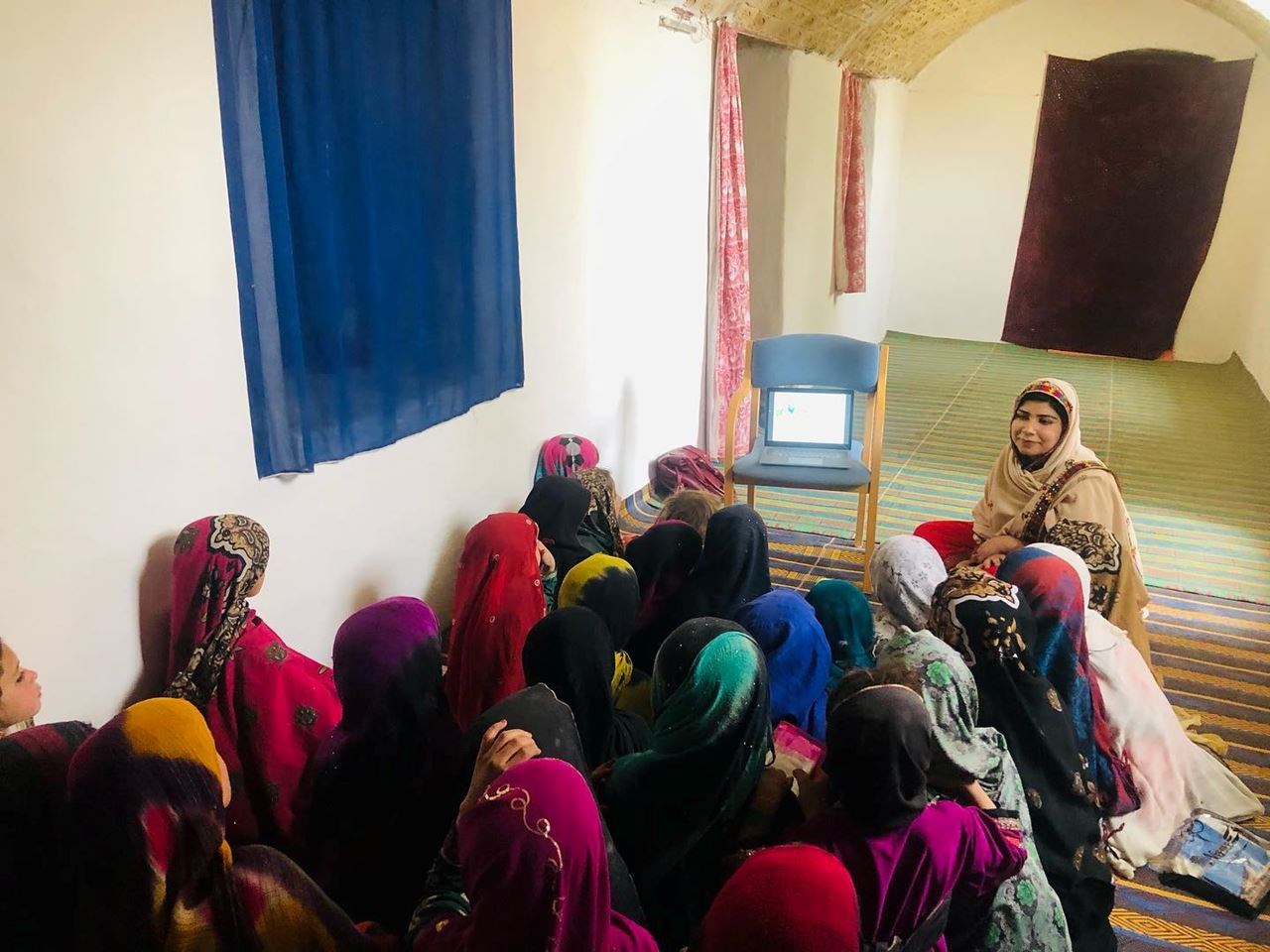 Pashtana Durrani at Spinboldak: "Today I am not sure if they are alive or if their parents are alive. We are hoping to raise funds for at least 100 families in Boldak."With permission. https://www.facebook.com/hashtag/spinboldak
Teacher, founder, and director of LEARN Afghanistan, 23-year-old activist Pashtana Durrani did not leave Afghanistan when the Taliban took control in August 2021. She returned to Kandahar and went into hiding.
Durrani, who received the Malala Fund Education Champion Award for her work promoting educational access for Afghan girls, is determined to continue providing educational opportunities for girls and women, even if she has to resist the Taliban and go underground as her counterparts had to do under Taliban rule twenty-five years ago.
In these uncertain times, the world is waiting to see what the lives of Afghan women and girls will look like under Taliban rule. Taliban control could potentially erase two decades of progress: from 1996 to 2001 under Taliban rule, women could not work, travel, or attend school.
While many have been afraid to speak out, fearing retribution, Durrani has been outspoken during the crisis. "Now is the time we take our space, we raise our voices, we make sure that we are heard," she told Eve Hartley of Yahoo!News. "And somebody has to do the talking; if I don't talk right now, my university will never reopen." Durrani went on to say: "If [the Taliban stops us,] we have to evolve…We have to come up with different strategies. If they don't let us have physical classes, we will go with online ones. Everything has a solution, and we are going to work on it."
Durrani's Early Years
Durrani's family fled Kandahar in the 1990s to escape the civil war and Taliban rule. Durrani was born and raised in a refugee camp in Pakistan, where she attended school. Durrani comes from a family of educators. During her later years at the camp, her mother and aunt taught at a school for girls. Her father, a local leader, actively supported education for girls.
Later she returned to Kandahar where she found that, still under Taliban rule, school was not safe for girls. Seeing the way her cousins learned from TV, Durrani started thinking about providing technology for girls who didn't have access to schools (Pashtana Durrani: Rumie Spotlight Story).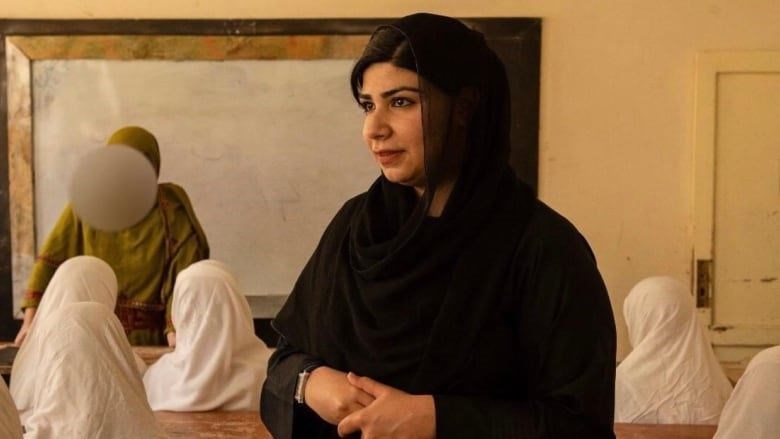 Pashtana Durrani at Malalai School, KandaharKiyana Hayeri, with permission. https://www.facebook.com/pashtanadurrani.barak
Durrani Founds LEARN Afghanistan
A lifelong learner, Durrani believes in individual and community strengths and people's innate ability to improve their lives. Her goal is simple: everyone has a basic right to an education, and resources should be provided to them. Her determination has been palpable.
Three years ago, when Durrani was 20, she founded LEARN Afghanistan to make education available to girls without access to schools, providing access to education through community schools in city slums and rural areas.
Durrani told Rose Minutaglio of ELLE that the schools have reached 4000 children and youth, providing training, resources, mentoring, and innovative technology to ensure access for girls whose communities are without schools or infrastructure. Programs include a general and STEM education, with classwork, for example, in technology, biophysics, and chemistry.
The organization has an app where the girls can access resources such as games, books, and videos, facilitated by Phase 2 of Rumie's App launch in Afghanistan, which is resulting in increased class attendance, confidence, and engagement.
Girls are also trained in menstrual hygiene management so that they can continue to go to school during menstruation, which is a really important intervention.
The organization has a Facebook page where they will upload courses and materials. In the future, Durrani says, she wants to help refugees in rural areas who have little or no access to education.
Durrani is fiercely solutions oriented. She told ELLE, "When crisis comes, we have to find solutions. Things like this shouldn't wear us down. We should keep our fighting spirit because we have been around people who have been through worse and we are still alive. We are trying to save a country."
Durrani requests that people around the world who want to help women in Afghanistan should insist that their leaders pressure the Taliban to value girls' education, girls' human rights, and women in the workforce and to stop the killings.
She remains hopeful. The Taliban are seeking international legitimacy, and gains that have been made in the last twenty years have grown strong and educated women. Durrani told Yahoo!, "I have to keep my hope, because one way or the other, women are strong, they're fierce, they are educated and they will make sure that we get through this together."
Page created on 9/3/2021 9:16:21 PM
Last edited 11/23/2021 5:07:27 PM