Anne Frank
by
Graciela from fresno
Inaccurate information, returned to student, email sent 9/5/2014 rm
My hero is Anne Frank.Anne Frank is my hero because,through my eyes she saved the Jewish people from theconcentration camps with her diary,because she was a holocaust victim.Hitler stopped taking them and killing them.Jews were also freed because Hitler,so happened to even marry a Jew named Eva Braun, hours before his suicide.Therefore,no more Jews were taken away or killed or used for slavery,starving to death,because he died so there were no Holocaust no more.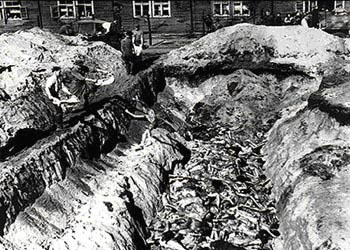 Anne Frank freed the Jews when she died in concentration camp.She freed them by leaving her diary.Anne Frank's diary helped free the jews by the mean,cruel people knowing that they've done wrong.That they've done wrong in killing the jews.In sending them to concentration camps and turning them to slaves and not feeding them until they got really skinny,thin and died.In just throwing them into the gas chambers right away or if they didn't obey to what they were told they were just thrown in and ded of drowning,suffercating from the poisonist gas.
Therefore,Anne Frank is my hero because she was a victim of the Holocaust,meaning she experienced the pain of all the other jews and wrote it down in her diary.To me Anne Frank freed the jews,made them stop suffering.Anne Frank is MY HERO.
Page created on 11/3/2014 12:00:00 AM
Last edited 11/3/2014 12:00:00 AM
The beliefs, viewpoints and opinions expressed in this hero submission on the website are those of the author and do not necessarily reflect the beliefs, viewpoints and opinions of The MY HERO Project and its staff.