MARCH 07, 2018 - FLAGSTAFF, Ariz. (AP) — An observatory telescope in Arizona used to discover the distant Pluto nearly 90 years ago will reopen for business on Saturday after a year of extensive restoration work.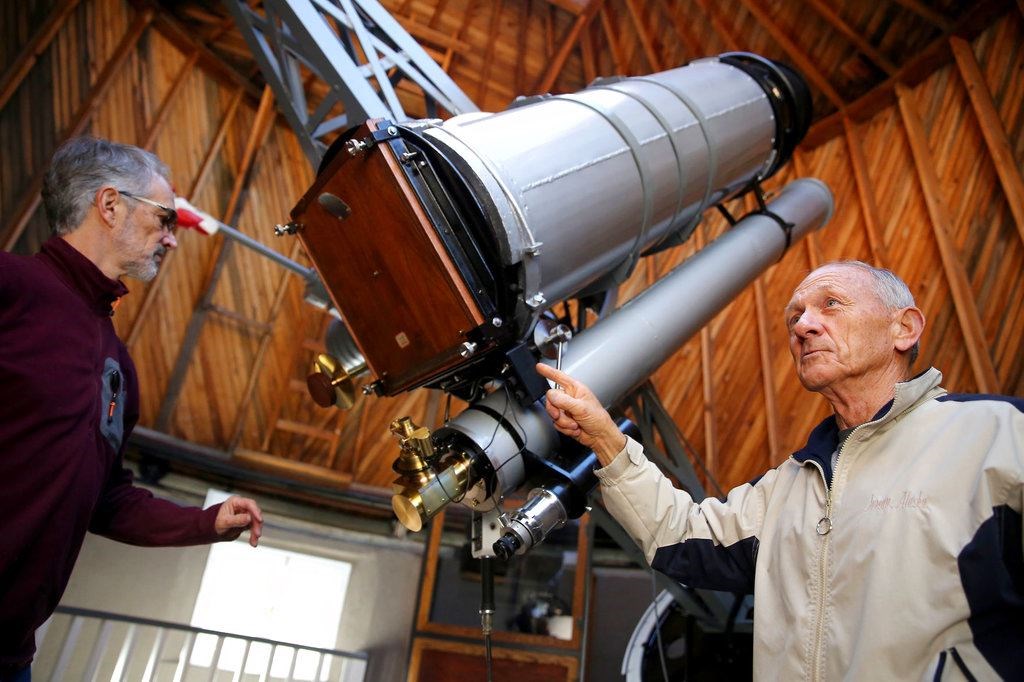 Nearly every part of Lowell Observatory's Pluto Discovery Telescope and accompanying dome near Flagstaff has been refurbished, from the trio of lenses to historic wooden shutters that open up to the stars, the Arizona Daily Sun reported.
"It's a beautiful telescope," said Ralph Nye, part of the restoration team. "This is the way it should look."
The team removed, cleaned and reused everything down to the nuts, bolts and screws — almost nothing needed to be replaced, said Peter Rosenthal, who also worked on the telescope.
The observatory said the nearly 90-year-old telescope is working as well and is looking even better than it did when Clyde Tombaugh used the instrument to pick out distant Pluto 88 years ago.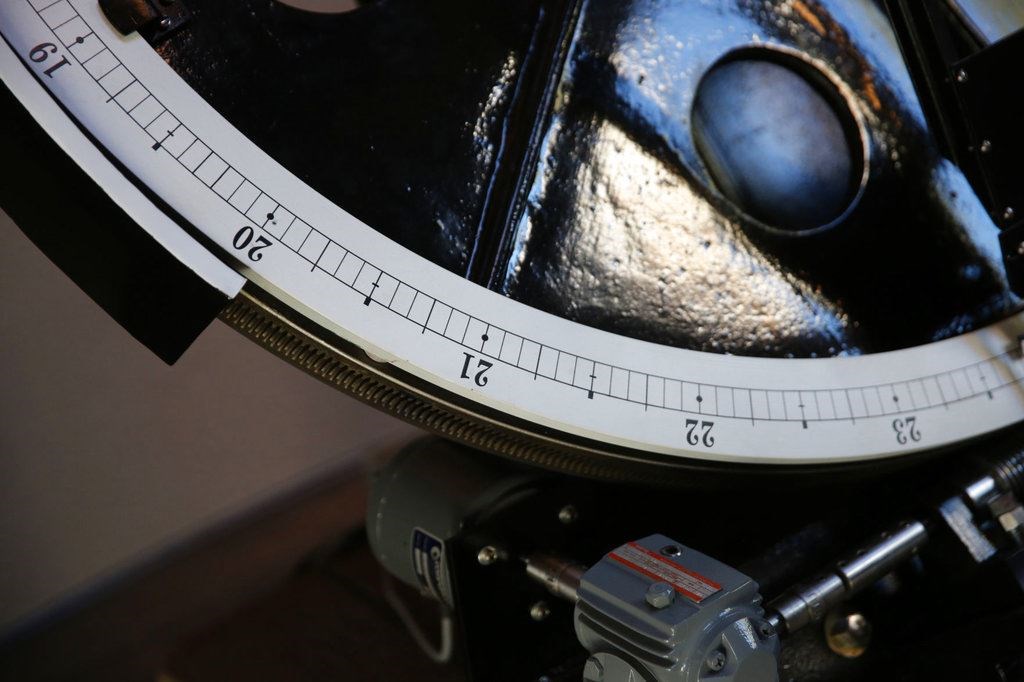 This March 2, 2018 photo shows a setting circle on the Pluto Discovery Telescope, which had its numbers worn off, was restored with fresh paint and new vinyl numbers at the Lowell Observatory in Flagstaff, Ariz. Peter Rosenthal discovered tiny punch marks in the metal of the ring to indicate each mark so that even with the old paint and numbers worn off they could be accurately replaced.Jake Bacon/Arizona Daily Sun via APKnown as an astrographic camera, the telescope's three lenses focus light onto a single glass photographic plate.
Each image requires an exposure time of almost an hour, which would have been a chilly experience for Tombaugh on winter nights because the dome's shutters have to be open to the sky, Rosenthal said.
As a young observatory assistant, Tombaugh took the exposures and then scrutinized the glass negatives using a Zeiss blink comparator. On Feb. 18, 1930, he pinpointed Pluto.
Nye said the repairs came in on time and met the project's $155,000 budget with a few bucks to spare.
___
Information from: Arizona Daily Sun, https://www.azdailysun.com/
Page created on 3/7/2018 7:49:08 PM
Last edited 3/7/2018 8:03:45 PM