by
Maddie Otto

from

San Diego, California in United States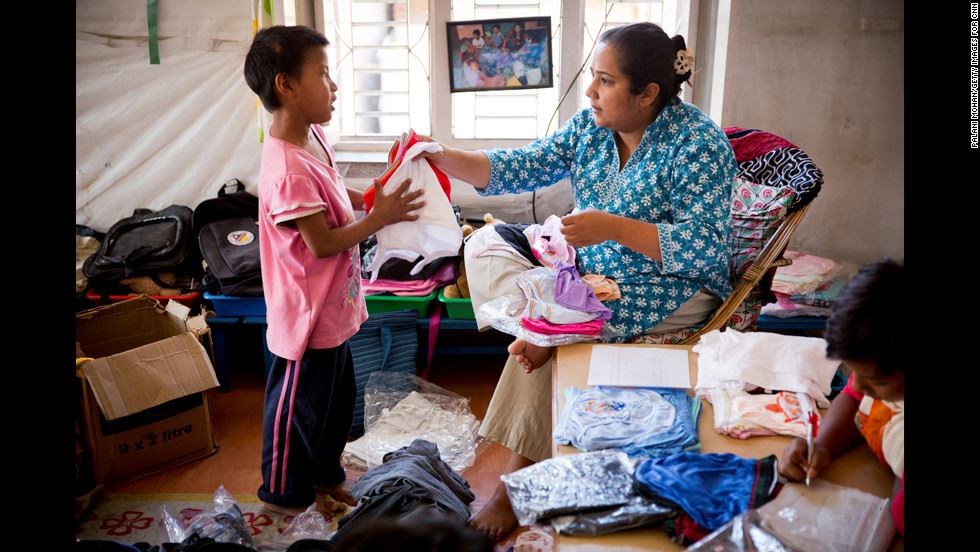 Pushpa Helping One of the KidsCNN.comJust when the families thought they had no hope, Pushpa Basnet saves the children from out of the prison cells after seeing their horrible living conditions. What she does next changes their lives for the better and demonstrates she was a true hero. A hero must possess courage and perseverance. A hero must have courage because he/she must have the strength to do what is necessary in the face of adversity. A hero must also have the perseverance in order to accomplish their goals and to inspire respect in others.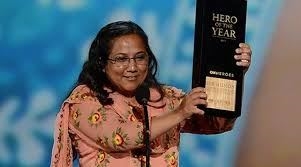 Pushpa Accepting Award for "Hero of the Year."CNN.comIn order to understand how Pushpa is a hero, it is important to first understand her experience and motivation. One summer, Pushpa traveled to Nepal for a college trip. It was there she decided to visit a local prison. While visiting, she noticed a large majority of children behind bars with the rest of their families. Pushpa discovered that it was common in Nepal for the children to stay with their parents in the prison because they had few other options in order to survive. They could either live with another family member, try to survive alone in the streets, or join their parents behind bars. Since most of the families do not have other relatives, and refuse to allow their children to live in the streets, they end up living in the prison with their parents.
The idea of a child having to grow up in a prison upset her, so she decided to do something about it. After moving to Nepal for this project, she decided to pursue it. There she helped to build a "care-house" for the children of Nepal. There, they were provided with food, shelter, and medical care. Years later, she continues to work at the shelter, and is greeted by about four dozen smiling faces every morning. Pushpa says that her greatest accomplishment would be choosing to go to Nepal for the college trip. She says this changed her as a person, and as a leader for the many children and families of the small town. She mentioned that this was her personal decision, and no one else. She knew she had to do this, for the families, for the kids, the community, and most importantly, her.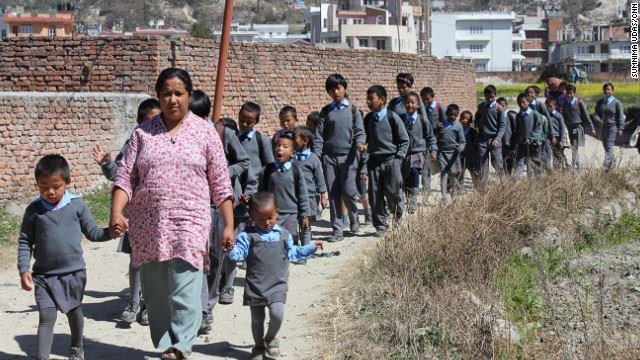 Pushpa Walking with the Kids She RescuedCNN.comThrough her trials and tribulations, Pushpa has shown both courage and perseverance. Her journey to Nepal and her selfless decision to help others has demonstrated the qualities necessary of a hero. She is an inspiration to myself and others to aspire to be more compassionate and charitable. I also appreciate that even after all this time, she still enjoys every moment she spends caring for the children.
Works Cited
Pulling Children Out of Nepal's Prisons-
https://www.cnn.com/2012/03/15/world/cnnheroes-basnet-nepal-prisons/index.html
One Woman's Perseverance In Nepal-
https://consciousmagazine.co/one-womans-perseverance-in-nepal-the-story-of-pushpa-basnet/
A Girl From Nepal Takes Kids Out Of Prison And Becomes Their Mother. A Personal Story-
https://www.forbes.com/sites/deniserestauri/2014/01/20/a-girl-from-nepal-takes-kids-out-of-prison-and-becomes-their-mother-a-personal-story/#286544482d2f
From Failing Her Math Board Exam to Becoming a CNN Superhero, Pushpa Basnet's Journey-
Page created on 2/14/2018 8:39:13 PM
Last edited 2/28/2018 4:59:41 AM