Queen Elizabeth II
by
Sara

from

Cochrane, Alberta in Canada

¨When life seems hard,the courageous do not lie down and defeat; instead, they are all the more determined to struggle for a better future.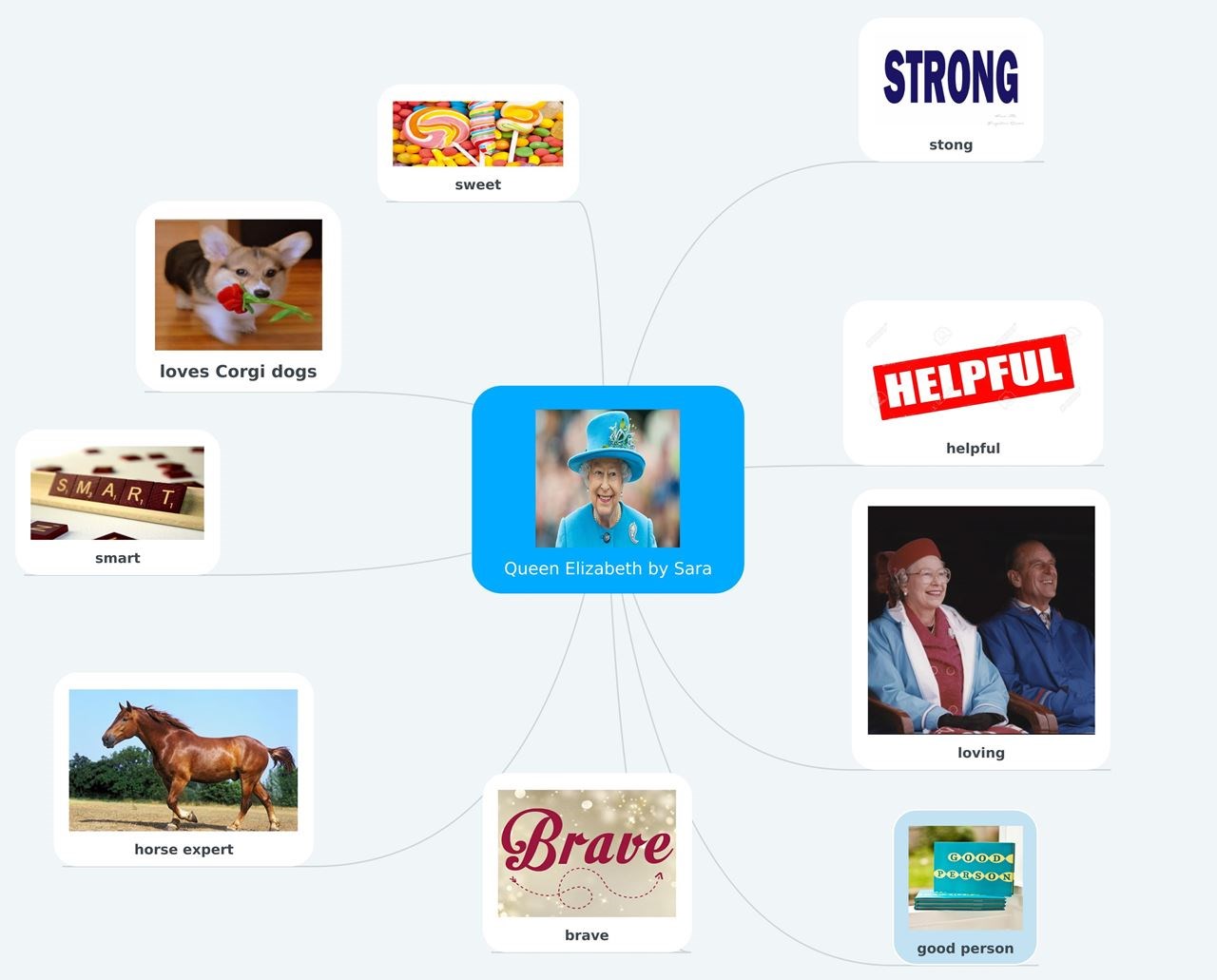 Queen Elizabeth IIby SaraI chose Queen Elizabeth for my hero because she is a brave and a wonderful woman who has made the world a better place. I used a biography book, "Queen Elizabeth II" for my project. The author of my book was Jennifer Zeiger. She went to college at DePaul University, where she studied English and religious studies and earned the highest honours.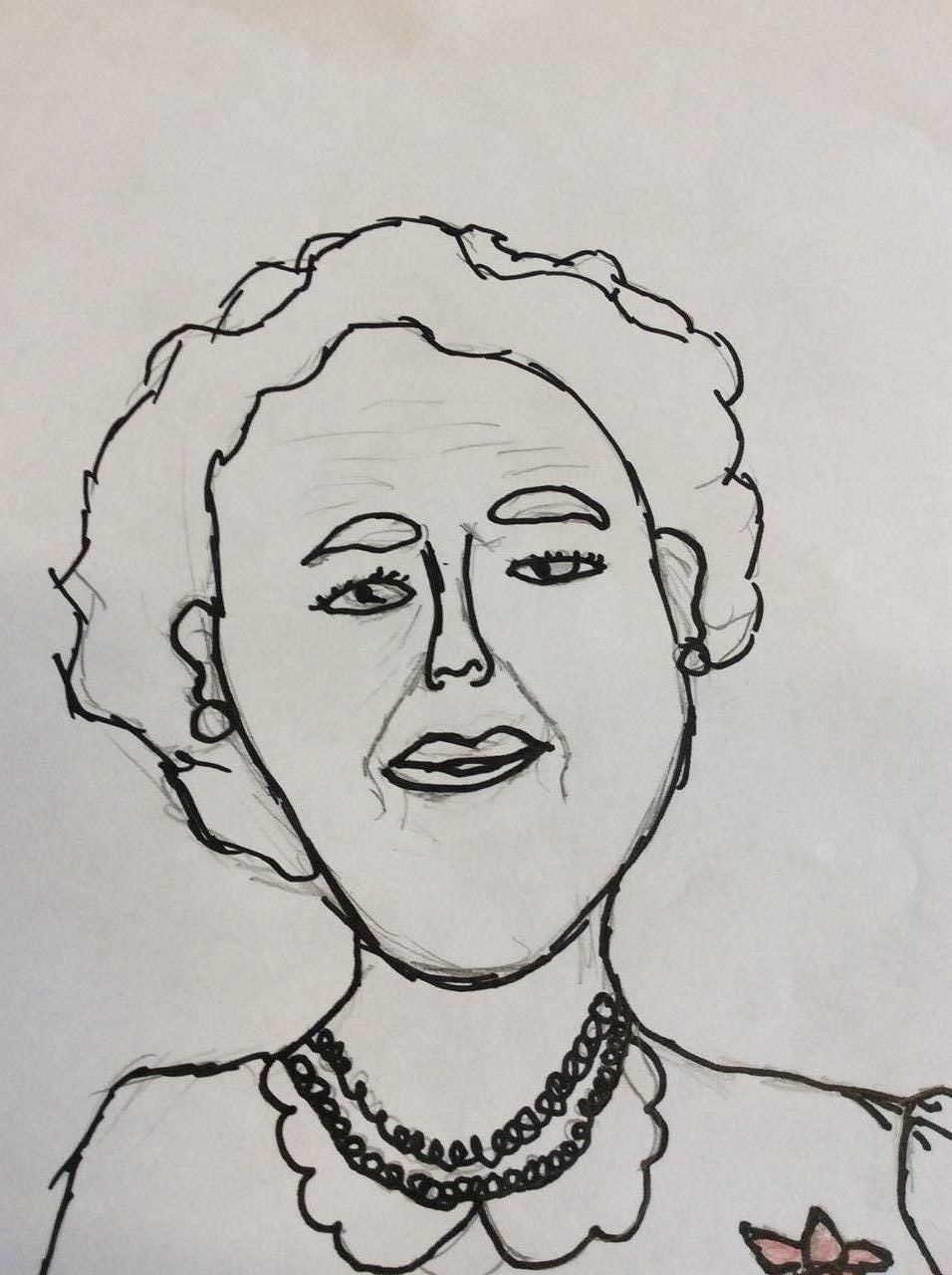 Queen Elizabethby SaraQueen Elizabeth II was early born on April 21, 1926. Elizabeth grew up in London, England. Queen Elizabeth's parents were Prince Albert and Elizabeth, Duke and Duchess of York. Her grandfather was King George V, the United Kingdom's ruling monarch. Princess Elizabeth's father was the king's second son. She was third in line for the throne, behind her uncle Edward and her father. Few expected would be queen. In 1930, the Yorks had a second daughter, Princess Margaret Rose. Prince Elizabeth did not go to school, she was educated at home. Elizabeth loves Corgi dogs. They are her favorite dog breed. She is an amazing horse expert, she loves to ride.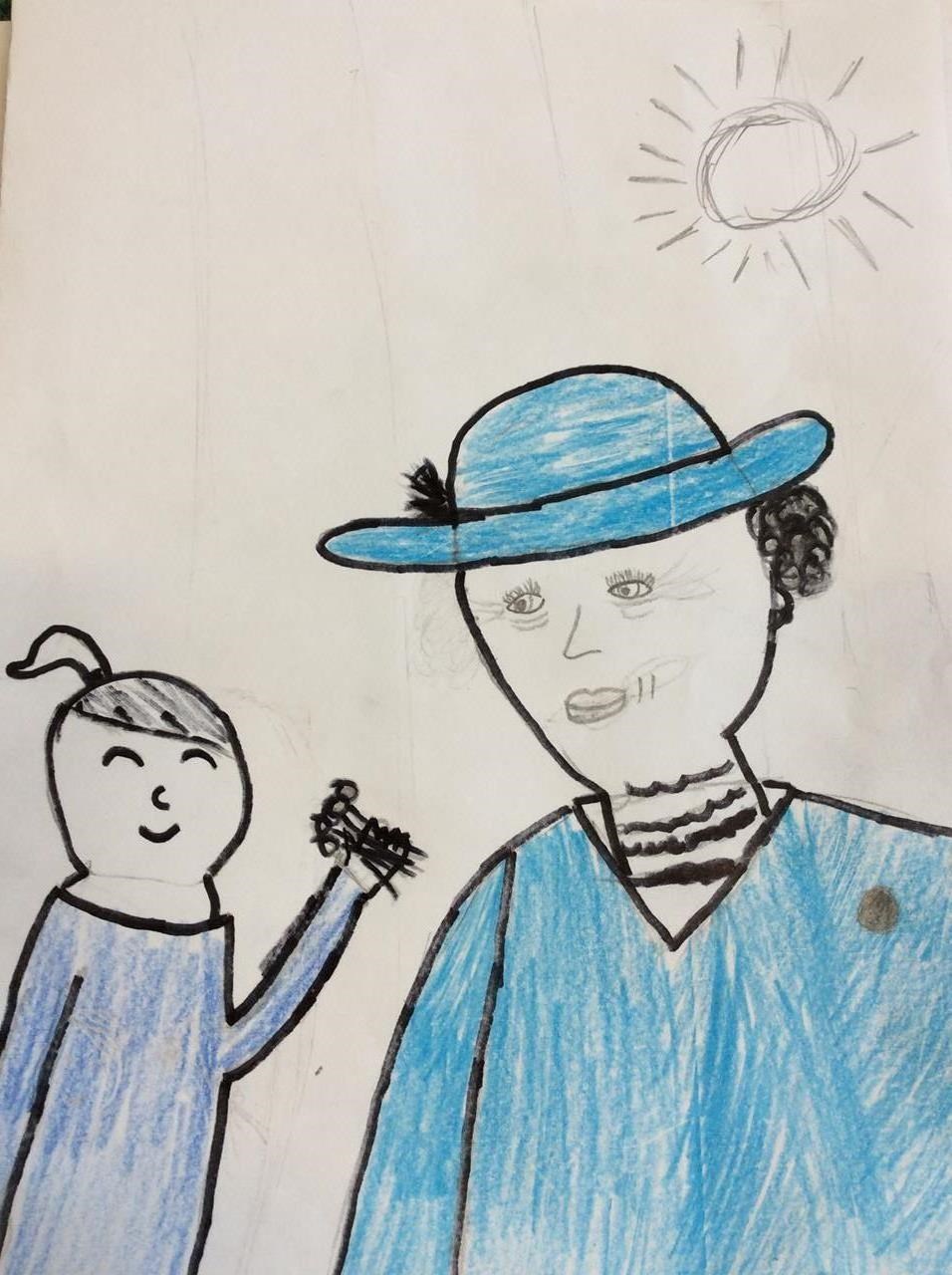 Queen Elizabeth II and Girlby SaraOn July 10, 1947, the royal family announced that Princess Elizabeth was going to marry Prince Philip. Philip would give up his title of Prince of Greece to become a British subject. When Elizabeth and Philip went on a world tour, Queen Elizabeth's dad had died at the age of 53. His name was King George VI. Princess Elizabeth would now be Queen Elizabeth very soon. Queen Elizabeth loved her father so much that it was heartbreaking for her dad to die, but Queen Elizabeth wasn't only thinking about her father, she was also thinking about coming Queen. She was very nervous because her dad stumbled on some of the words, so he had to get someone to help him through his speeches. So Queen Elizabeth was very nervous to start her very first speech in front of a whole lot of people.
The new family was settling in Clarence House, near Buckingham Palace in London. By now Queen Elizabeth and Prince Philip had two children. Their first child's name was Charles Philip Arthur George. He was born on November 1948 and became second in line for throne after Elizabeth. A daughter, Anne Elizabeth Alice Louis, was born two years later. I honestly wouldn't want to be Queen Elizabeth's child because I am happy with the family that I have, but I know that she loves her children very much.
Page created on 3/29/2019 7:58:59 PM
Last edited 7/22/2019 8:27:09 PM
The beliefs, viewpoints and opinions expressed in this hero submission on the website are those of the author and do not necessarily reflect the beliefs, viewpoints and opinions of The MY HERO Project and its staff.