Robert Munsch
by
Maddie
Writing is like swimming, the more you do it, the better you get
Robert Norman Munsch is a great writer and poet. Surely you have heard of him, but if not I hope that you will learn something from this report. He is considered one of the most successful Canadian authors and is known by everybody all over the world. His stories are to entertain younger audiences and have always been inspired by children.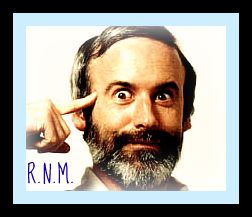 Robert Munsch was born on June 11, 1945 in Pittsburgh, Pennsylvania, and had eight siblings. He was the son of Thomas John(lawyer) and Margaret McKeon. Munsch almost flunked first grade and also the second, third, fourth, and fifth grade, and never really learned how to spell. But throughout elementary school, he wrote tons of poems of all varieties. After high school he studied to be a Jesuit priest. While he was studying,he decided he would much rather work with children in orphanages and daycares. He graduated from Fordham University in 1969 with a Bachelor of Arts degree in history and from Boston University in 1971 with a Master of Arts degree in anthropology. Robert Munsch's favorite book s a child was "The 500 Hats of Bartholomew Cubbins" by Dr. Seuss. In 1979 Munsch published his first 2 picture books: Mud Puddle and The Dark. Robert Munsch had written 'LOVE YOU FOREVER' as a memorial for two stillborn babies his wife(Ann Beeler) had in 1979 and 1980. The story was originally a song.
Robert Munsch now lives in Guelph, Ontario in Canada. He moved there in 1975 to work at the preschool at the University of Guelph. He is know for his humorous and imaginative stories. In 1991 he won the Canadian Booksellers Association's "Author of the Year" award and is a best selling author. Robert Munsch enjoys dropping in on any school in the area to read his stories out loud to the students. Robert Munsch also received a JUNO for "Murmel, Murmel, Munsch: More Outrageous Stories in 1985" and his book "Thomas' Snowsuit" won the Ruth Schwartz Award. In July 1999 Robert Munsch was honored as a Member of the Order of Canada.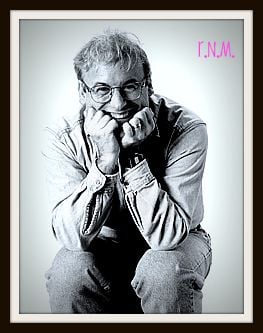 Robert Munsch has inspired many people around the world. Whether his books teach lessons or just bring joy, they are stories that you want to read over and over again. Robert Munsch has had a successful writing career for 30 years and his books will always be remembered. Although he could have chosen very many different routes, it's good thing he found the path of writing, because anybody, young or old, can learn something from these books and this man. Robert Norman Munsch: A great writer and poet.
Page created on 7/10/2010 11:05:06 AM
Last edited 1/6/2017 7:42:14 PM
The beliefs, viewpoints and opinions expressed in this hero submission on the website are those of the author and do not necessarily reflect the beliefs, viewpoints and opinions of The MY HERO Project and its staff.
Related Links