by
Hannah Laufer, Noah Levine, David Vaz

from

Green Brook, New Jersey in United States

Personal Life: by Hannah Laufer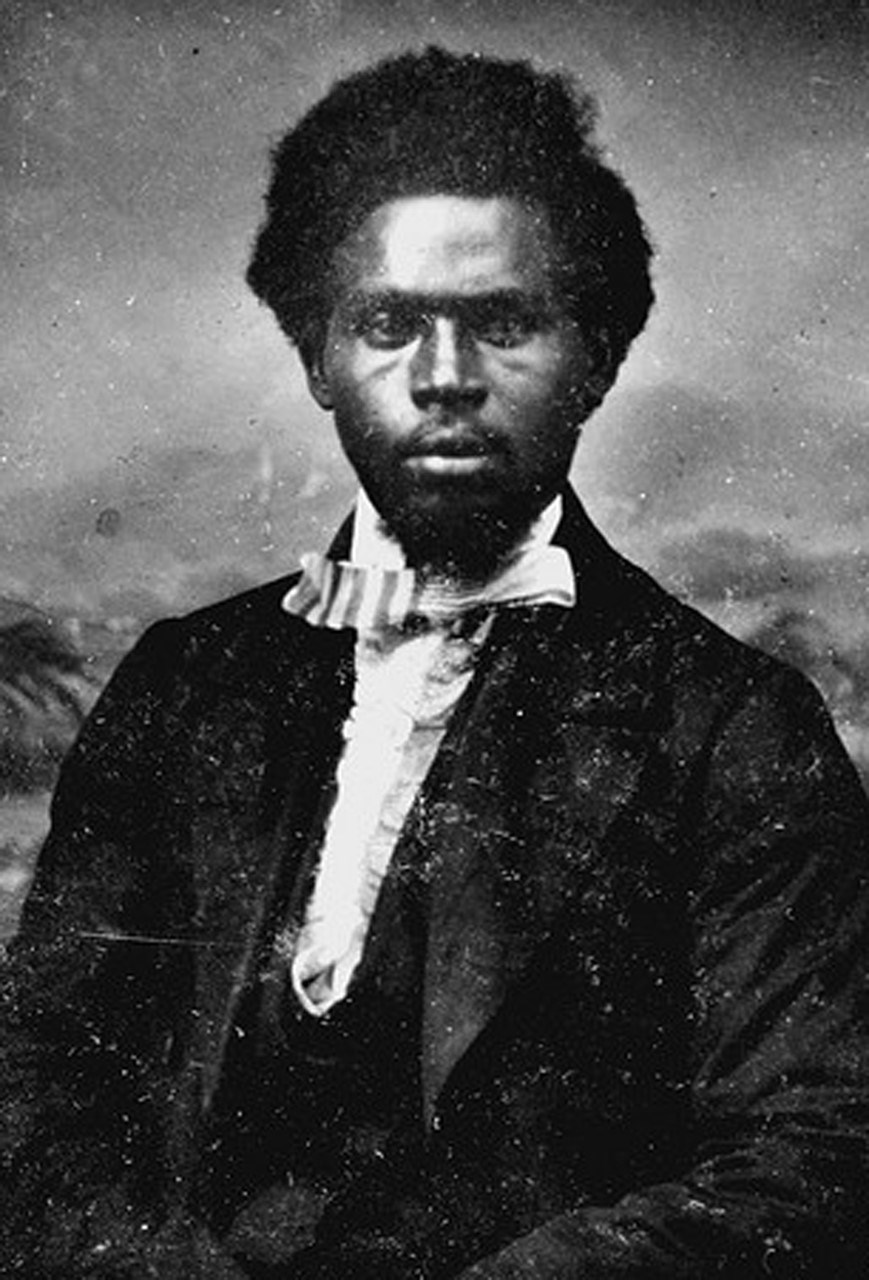 Navy Portrait of a Young Robert Smallshttps://navylog.navymemorial.org/smalls-robertRobert Smalls was born into slavery on April 5, 1839. His mother, Lydia Polite, gave birth to him in a slave cabin on the plantation that belonged to John K. McKee, Polite's slave owner. His father was a white man who is yet to be identified. However, when Smalls was 12 years old, he was sent to Charleston where he worked as a waiter at a hotel. In 1861, Smalls was forced to work on the steamship CSS Planter where he carried and transported guns and ammunition for the Confederate army. However, on May 13, 1862, Smalls took control of the ship along with other enslaved people when his owners deserted the ship. He was able to pass through Confederate checkpoints, and he also turned the ship, its cargo and weapons, and many documents into a Union naval squadron. Because of this, Smalls and the others on the Planter were able to gain their freedom, and Smalls became widely regarded as a war hero throughout northern states. In 1863, Robert Smalls took part in the Union's bombardment of Fort summer. He was operating the ironclad USS Keokuk, which got very damaged and in time, sank during the battle. Later that year, Smalls was awarded command of the USS Planter for his bravery, which made him the first African American captain in the U.S. Navy. In 1864, Smalls led a boycott against the segregation of Philadelphia's transit system, which was provoked by an incident where he was forced out of a streetcar because he was Black.
After the Civil War, Smalls pursued politics. In 1868, he served in the South Carolina House of Representatives. He then served in the state Senate from 1870 to 1874 until he was elected into the United States House of Representatives where he worked from 1875 to 1879, from 1882 to 1883, and from 1884 to 1887. During his time in the house, Smalls worked towards integrating U.S. Army regiments. Additionally, he put great effort into promoting a bill that grants equal accommodations for Black and White people on interstate conveyances.
Areas of Achievement: by Noah Levine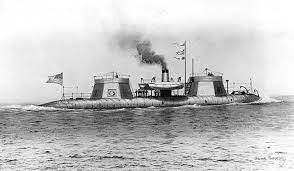 USS Keokuk (1862)https://en.wikipedia.org/wiki/USS_Keokuk_%281862%29Near the beginning of Robert Small's surreal adventures was one of his biggest turning points. He was an enslaved worker managing the Plantar which was a Confederate battleship located in the Charleston Harbor. On May 13th, 1862, while the ship's main white crew was away Robert Smalls and his enslaved crew decided to commandeer the ship and sailed to pick up their family members. After picking them up, the 16 enslaved people sneaked by the Confederate forts known as Fort Moultrie and Fort Sumter. As a pilot and showing understanding for his many years working on a ship, he was able to operate the ship and properly execute the hand signals of a Confederate captain which enhanced his facade and allowed them to escape unscathed after giving the Plantar ship to the United States Navy in the North. An experienced Pilot who was now free from Confederate clutches, Smalls used his knowledge during his time in Charleston to aid the United States Navy in many operations against Confederate ships in South Carolina. During his military career he sank a military Ironclad ship named the Keokuk. After his hard work and grit he was promoted to become a captain in his fleet and was given command of the Plantar which he re-outfitted and was used as a Union battleship in the Civil War.
As the era of reconstruction was blossoming, connections through the military and among the community of thousands of enslaved people, he started to become a natural leader for the South Carolinian people. After the Civil War ended he turned to the economic field and started a business for Freedmen with a man named Richard Gleaves. Robert Smalls also indulged himself in advancing both his own and public education in his community. Smalls served as a South Carolinian delegate and lobbied for public education to be implemented into the new state constitution. In the same year of 1866, Robert Smalls was elected to his state House of Representatives, and in 1872 he was then elected to his state Senate. After amassing his wealth throughout his career in the civil war and political standings, he put money towards purchasing the house of his previous master which he bought at an auction. This symbolized his growth and advancement in American society, along with becoming one of the founding members of the First African Baptist Church in Beaufort. Under the guidance of Robert Smalls, the town of Beaufort became a haven in which many African Americans, who were previously under slavery, purchased and built homes. The town of Beaufort started to become a symbol of prosperity for education, politics, and land ownership for African Americans by the late 19th century.
Impact: by David Vaz
Through his wit and sheer courage, Robert Smalls not only freed himself and his fellow enslaved people from the Confederate-dense waters of South Carolina, but individually paved a career for himself afterward in both the military and political world that expanded the boundaries of what free black men were capable of achieving in the eyes of 1860s America. His useful intelligence against his captors made him a valuable asset in the defeat of the Confederacy, and his operation of naval vessels in active combat solidified him as an honorable soldier during the Civil War. From a broader perspective, this was a major victory for Black Americans - his active service in the army and his earning of the respect of his major commanders meant that black service in the American military was not only allowed, but could be recognized, rewarded, and honored by their fellow soldiers.
Smalls's life following the Civil War was equally impressive and progressive for what Blacks could achieve in the late 19th century. During the period of Reconstruction following the Civil War, his store for Freemen and advocacy for public education demonstrated the capability for Black Americans to give back to their community in ways other than physical labor, participating in intellectualist and economical efforts that were equally rewarding to their country and themselves (i.e. Smalls triumphantly buying the property of his former owner to host formal parties). His time served in the House of Representatives and Senate from the 1870s-80s especially allowed Black Americans to reach an upper echelon in American society, becoming one of the earliest black senators/representatives, let alone government officials, in the United States - emphasizing the influence of black people in a way that did not denote their importance as property, but rather people.
Page created on 5/9/2023 9:35:27 PM
Last edited 5/16/2023 5:34:17 PM