Robert Wise
by
Jeanne Meyers
If it's good, exciting, gripping, original material, that's what's important, what counts.
Robert Wise was a great filmmaker, teacher and mentor. He created films that will be remembered forever. His works are classics and his impact on filmmakers today is enormous.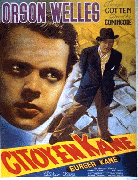 His career began in 1933 as a messenger in the editing department of RKO Studios. Wise would go on to a legendary career spanning 64 years, 50 films, 6 Academy Award nominations and 4 Oscars.
Robert Wise was born September 10, 1914 in Winchester, Indiana. His commitment to the art of filmmaking began decades ago. He worked with Orson Welles, editing "Citizen Kane" in 1941 and "The Magnificent Ambersons" in 1942. He was involved in the creation of '"The Day the Earth Stood Still" in 1951.
His work has been honored all over the world. "The Sound of Music" was the winner of 5 Academy Awards in 1965: Best Picture, Best Director, Best Sound, Best Editing, and Best Scoring of an Adaptation. The man who was behind these critical elements was director Robert Wise. In the opening shot of this classic, Wise captures in an instant the scale of humanity against the incredible background of Austria, all the while revealing the star, the incredible Maria (Julie Andrews), singing to the hills. This is pure film magic.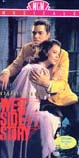 Winning Academy Awards was not a new experience for Wise. In 1961 he received ten Academy Awards for his film version of the great Broadway Musical, "West Side Story." In 1997, at an American Film Institute event, members of the cast of the film viewed "West Side Story" on the big screen. Three decades later, they were still in awe of Wise, this kind, patient yet demanding professional. "West Side Story" is one of the best musicals ever made into a film. His ability to work with talent and film technique is extraordinary. He is one of the most remarkable directors of our time.
In February of 1998, Robert Wise received the American Film Institute's Life Achievement Award. This is a fitting tribute to a man who not only created films that are loved around the world, but who devoted many years to helping young filmmakers. In his role as Chairman of the American Film Institute during the 1980's, he oversaw the education of more than 1,000 future filmmakers. I was very fortunate to be one of them. Robert Wise is one of my heroes.
There are movies and there are movies...
Robert Wise has created films that will play time and again.
Robert Wise passed away at the age of 91 on September 14, 2005. His work will endure forever.
Page created on 12/18/2005 12:33:58 AM
Last edited 1/4/2017 10:03:50 PM
The beliefs, viewpoints and opinions expressed in this hero submission on the website are those of the author and do not necessarily reflect the beliefs, viewpoints and opinions of The MY HERO Project and its staff.