Throughout history, there have been many different people who have pushed our society to be the best it can be. These can range from environmentalists such as Jane Goodall or John Muir to people like Elon Musk and Einstein, who push the world forward through innovation. But some of the greatest philanthropists on this planet are those who push us to help our fellow man. One of these people is Robin Williams.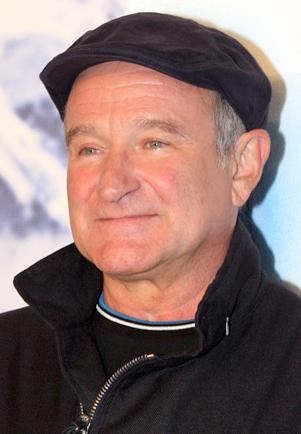 Williams at the Happy Feet 2 premiereEva Rinaldi / CC BY-SA 2.0Robin Williams was born on July 21, 1951, to Fitzgerald Williams, a high-level Ford Motors executive, and his wife Laurie Mclaurin. As a child, he moved around quite often, leading Williams to have slight social problems as an adult. Originally, he went to university to study political science but later dropped out to pursue his acting career. After college, Williams moved to San Francisco and began performing at local open mic nights at comedy clubs. This proved to be successful because, after months of performances, he earned his first television deal. Although this venture did not prove to be fruitful, he continued to pursue a career on the small screen. Eventually, after two more unsuccessful television shows, he landed a guest role on the show "Happy Days" as Mork the alien. The audience loved it so much that they produced a second spin-off show called "Mork and Mindy." His star role in the show led to a snowball effect of movie and television contracts, allowing him to eventually star in many classics that we all know and love today. With this newfound stardom, Williams did the opposite of what many other celebrities do with their money: he turned to philanthropy. He spent much of his money and time organizing comedy specials to raise money for the poor and needy. Sadly, he ultimately took his own life in August of 2015. Many believe that Williams had been battling depression for many years, along with grappling with a recent Parkinson's diagnosis. His death led to an intense and much-needed spotlight on mental health problems from the media. Throughout his life, Robin M. Williams was a determined, brave and generous idol who should be remembered not only for his amazing comedy but also for his selfless actions.
One of Robin Williams' amazing character traits was his overall determination to be successful. This began at an early age when his father, Robert Williams, had a job that required the family to move around quite a bit. Relocating so often that young Williams attended eight different schools in the span of only eight years. Throughout all of this, he used his comedy to continually forge friendships in each new location throughout these years. This shows his determination to not just sit in the back and be silent. He wanted to be upfront and proud even through the multiple transfers. Later in life, Williams yearned for the respect of the larger public, when he forged out as a comedian. His passion led to him travel throughout the San Francisco Bay Area to comedy clubs small and large. He continued this until, finally, people began to take notice; they fed off of his talent. One of his early comrades, Whoopi Goldberg, shared, "There was nothing that we couldn't do together. There was nothing that we couldn't do" (Long & Long). Robin Williams was determined to push through to become a hotshot. He continued to work until his efforts paid off and he reaped the benefits. Once recognized, Robin Williams worked in multiple fields of work, but his bread and butter eventually became comedic roles. He played iconic characters like the genie from "Aladdin" or a friendly radio host in the movie "Good Morning Vietnam" (Robin Williams, Encyclopedia). Additionally, Robin had struggles beyond his career starts and stops. He battled drug and alcohol addiction throughout his career. For numerous years, he would find himself in hotel rooms with friends after his shows; his epic benders would go on for days. This changed one fateful night. Williams and his dear friend John Belushi were yet again celebrating a successful show, but tragically this night did not end in celebration. Belushi later died of a cocaine overdose. This national tragedy caught Williams off guard and pushed him to drop his own bad habits. He cut drugs and alcohol out of his life for good, cold turkey. And just like that, he was back to his prime. Williams' ability to come through this serious problem shows how he did not want to continue down the path of drugs and alcohol and yearned to return to the spotlight as the great man he was. Overall, his numerous successes show how Williams was a determined man who would not let anything get in his way when striving for his dreams.
Nelson Mandela said, "The brave man is not he who does not feel afraid, but he who conquers that fear." An additional core trait of Williams was his bravery. He suffered from antisocial tendencies as an adult, which presented him challenges when speaking one-on-one with others. This is exemplified through the words of Bob Zmuda, an American writer and fellow comedian, who shared, "Robin had no social skills whatsoever. I knew Robin for over 35 years, and yet he could not handle being one on one with a person. He would freeze… It was like being with a total stranger in an elevator. That's why he was so good, and why his psychological imperative in life had to be to perform. This is why he was so good at it" (Long). The way Zmuda speaks about Williams clashes in contrast with who he was while performing on stage, and this shows exactly how brave he was. His struggles maintaining a basic conversation are a prime example of how much effort he had to go through to motivate himself to get on stage in front of his audience. "Williams' first major big-screen role was as the title character in 1980's Popeye. While Popeye was an utter failure, it allowed him to display acting skills that eventually led to better roles in films such as Good Morning, Vietnam; Dead Poets Society; Good Will Hunting; and Mrs. Doubtfire, among many others" (Coffey). His initial failure ultimately leads to his starring in some of the world's most memorable comedic roles, which exemplifies this trait perfectly. His ability to don prosthetics and portray an aged San Francisco nanny allowed his audience to see that he was ultimately unafraid of putting himself on the silver screen to become a character which has today become memorialized for generations. All in all, through Williams' endeavors, he is a shining example of how to conquer one's fears to come out a courageous and revered man.
Although Williams had many altruistic traits, the one to be most celebrated is his generosity. He spent much of his life dedicated to philanthropy and helping the fellow man. One of these excursions was the fundraiser "Comic Relief." This was a telethon which raises money for many different causes, ranging from fighting mental illness, to Williams' favorite, helping the homeless populace. To date, this charity has raised over 70 million dollars. One of his close friends and the founder of this noble charity, Bob Zmuda, stated, "Nobody was more adamant than Robin that [Comic Relief] should help the homeless" (Long). This is exactly how Robin Williams lived his life. He did not do for others for more publicity or fame, he did it out of the kindness of his heart and his compassion for those around him. He knew that his life had been blessed and found fulfillment through giving back. Although Comic Relief was his main charity, he quietly involved himself in other activities off-stage. These acts varied from performing on USO tours for troops stationed around the world to dedicating time to raise money for an organization which helped those with spinal paralysis. One of the friends of the founder of this organization attested for Williams by saying, "Robin is a person who gives to people 24 hours a day. The gift of joy, the gift of laughter. Just to be in a room with Robin Williams is a privilege. He's a gift to the world" (Long). This is yet another example of the amazing work this comedian did. He worked hard, that way others around him didn't need to. Additionally, he performed in three comedy shows in Seattle, later donating all the money earned to a Seattle Food Bank, without telling them anything about it. After William's death, a talent agent by the name of Brian Lord shared: "You can learn a lot about a person from their rider. This is where rocks bands list their requirement for green M&Ms... When I got Robin Williams' rider, I was very surprised by what I found. He actually had a requirement that for every single event or film he did, the company hiring him also had to hire a certain number of homeless people and put them to work" (Lord). One can only hope that this tradition continues today. Time and time again, Williams showed the goodness of his heart and how much he truly wanted to help the world. Ultimately, Robin Williams should be remembered as a generous man who used his philanthropic acts to make the world a better place.
When reflecting on his life, one should recall Williams as a leading example of a celebrity who pushed our society to a higher place through his brave, determined and generous nature. Throughout his life, he helped people having both personal and public struggles. Be it making someone smile just a little bit, or donating his time and money to help the impoverished, Williams pushed the world to become better. Ultimately, Robin M. Williams should be immortalized not through the characters he played but remembered as a philanthropist who pushed his way into the spotlight to become a singular shining light. "Nanu, Nanu" (Itzkoff).
Coffey, Jerry. "16 Quotes to Remember the Comedic Genius of Robin Williams." The Cheat Sheet, 28
Mar. 2017, www.cheatsheet.com/entertainment/robin-williams-quotes.html/.
Itzkoff, Dave. Robin. Henry Holt and Company, 2018.
Long, Christian. "A Look At Robin Williams' Work With 'Comic Relief'."
UPROXX, UPROXX, 30 Sept. 2015,
Lord, Brian. "A Little Known Robin Williams Story." BrianLord.org, 12 Aug. 2014,
brianlord.org/2014/08/12/a-little-known-robin-williams-story/.
"Robin Williams." Encyclopedia of World Biography Online, vol. 37, Gale, 2017. Student Resources In
Context, Accessed 2 Apr. 2019.