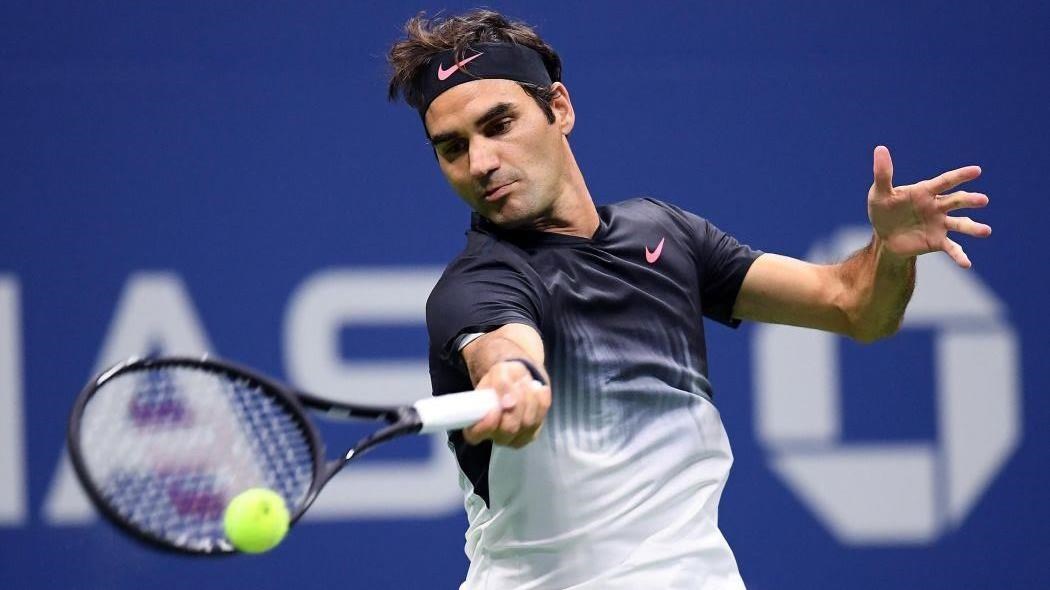 Roger Federereurosport.comThe little boy sat in the backseat of his car with his broken racquet and face in his hands while his parents drove quietly and disappointedly back to their home in Munchenstein, Switzerland. The boy had just lost again at a prestigious tennis tournament, smashed his new, expensive tennis racquet in disgust, and exploded in anger when his parents tried to console him. Tennis just wasn't working for him. Little did the parents know that their son would one day transform into one of history's most respected and successful athlete: Roger Federer. Roger Federer was born and brought up in the suburban town of Basel in Munchenstein, Switzerland. He was introduced to tennis by his parents who, at the time, were amateur players that played every weekend ("Roger Federer." Newsmakers). He became a professional tennis player in 1998. His first major accomplishment in tennis was in 1998, the same year he turned into a professional tennis player. He won his first Junior Grand Slam, Wimbledon, and won the Orange Bowl Junior Tournament Crown in Miami, Florida (Britannica). In 2004, he won the Australian Open by defeating Andy Roddick and slipped past him to become the number one tennis player in the world ("Roger Federer." Roger Federer). By 2006, Roger Federer had won many grand slams and titles including five straight Wimbledon titles, four straight U.S. Open titles, and won at the Tennis Masters Cup winning over a million dollars in prize money ("Roger Federer." Gale). He continued to win many more grand slams and broke records of previous tennis legends. He also started his first non-profit organization in 2003 which was called the Roger Federer Foundation. The organization's aim was to help kids in Africa battle poverty and give them more opportunities to succeed in life (Roopanarine). In 2009, Roger Federer married Ivanka Federer (otherwise known as Mirka Federer) and had two sets of twins. He moved to Oberwil, Switzerland and still lives there today with his family (Clarey). What makes someone a hero? Most people think that to become a hero, one must possess multiple characteristics like bravery, courage, and strength. But a hero also needs to be able to look at the world and have the desire to change it in a way that benefits humanity. In addition to these characteristics, a hero must be determined and giving. Roger Federer is not just a tennis superstar; his determination to succeed in his passion, and his kindness in his humanitarian efforts portrays him as a hero and an inspiration to all.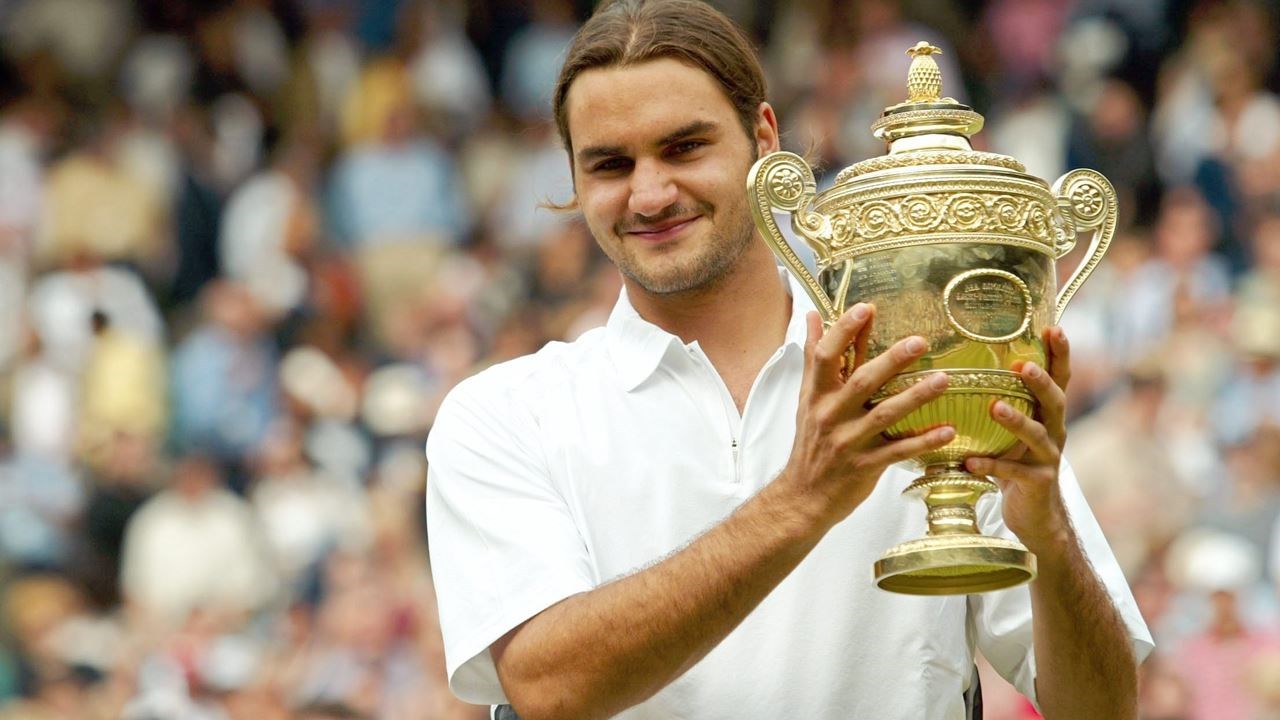 Roger Federer wins Wimbledon for the first timesportingnews.comRoger Federer possesses many great qualities that people are inspired by, but perhaps his greatest quality was his determination towards his passion: tennis. Today, it could be argued that Roger Federer was the best tennis player in the history of tennis; however, when he first began to play tennis, he didn't win very often. In fact, he didn't win at all. "As a boy he would often cry if he lost a match, hiding behind the umpire's chair. As he entered his adolescence, that sensitivity occasionally took the form of petulance. 'When I was 12 years old, I was just horrible,' Federer admitted in a 2003 interview with the Telegraph. Onlooking parents were banished and told to 'go and have a drink.' Rackets, on more than one occasion, were smashed" (Young). But soon he broke through what seemed like a jinx on his tennis performance."'I went from boy to man a little bit,' [Federer] says. 'My body grew ... I realized I could serve big [and] all of a sudden hang with tour players'" (Young). He finally realized that yelling and screaming on the tennis court wasn't going to change his performance. So he changed into one of the most calm and consistent players in the blink of an eye. Changing your entire personality and your character takes a lot of willpower, but Federer was determined to become a better tennis player, and he knew he had to change. He started to train for four hours or more per day on one skill set to help him become a better tennis player (Mcgrogan). In 2003, he finally won his first grand slam at Wimbledon, one of the four biggest tennis tournaments around the world (Young). Even though Federer at first was dwarfed by his other opponents, not only in size but in skill too, he persevered and trained harder to become better and to finally win one of the most prestigious tennis tournaments on the planet. Most other people would quit or give up when events don't go as they planned, but Federer took his failures as opportunities to learn. He got back up from his mistakes and kept pushing forward, training harder and harder, until finally he reached his goal. Through his actions, Federer demonstrates more than just perseverance, he represents the very definition of determination.
Not only was Roger Federer determined to succeed at tennis, he was determined to start a charitable organization that helped children in Africa dig their way out of poverty. "If you do charity and you're a prominent person, it's very important you do it right," he argues. "It's a reputational risk you are taking". (qtd. in Roopanarine). A few experts criticize Federer for starting a charity mainly just to receive donations and acquire more fans. (Roopanarine). In fact, most athletes that start a charitable organization only want to be painted as a humanitarian in news channels and magazines. Despite all the criticism, Federer continued with his plans of constructing a charity while risking his reputation at the same time. Any other ordinary person would abandon the idea of a charity if he/she was faced with opposition. Federer, on the other hand, pushed everyone else's opinion out of his mind and was determined to do what he thought was the best thing to do. Risking his reputation and dignity to help others is no small thing. Federer was determined to succeed in tennis no matter the cost, so he changed his entire personality and trained harder to transform from a whiny, irresponsible kid to a strong, physically and mentally, successful tennis player.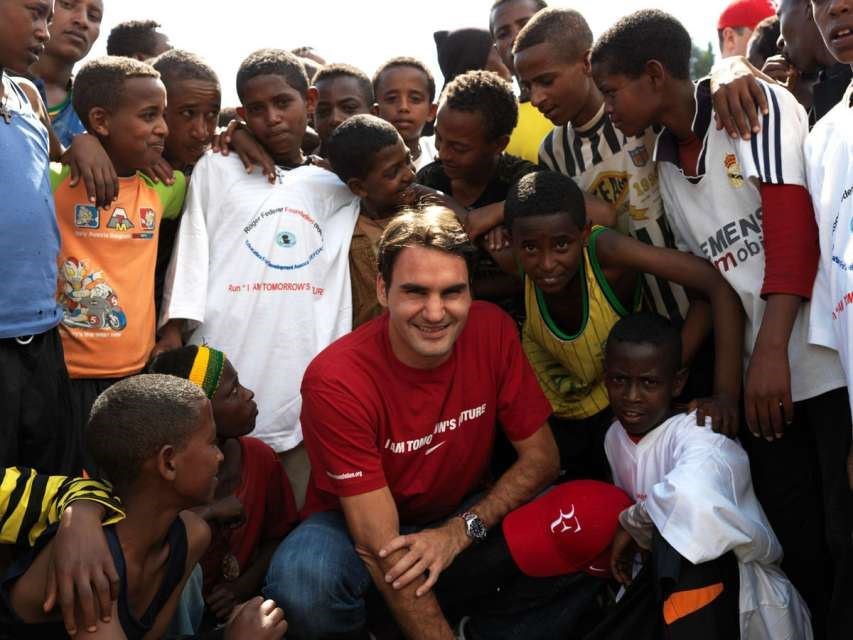 Roger Federer visits Africa to help children in villagepulse.ngAnother hero-like quality of Roger Federer is his kindness towards everyone. To be a hero, one must also be likable, kind, and giving. Roger Federer believes that everyone should be able to have the same opportunities he did when he was younger, so he started a charity to help children in Africa get a good education, have better living standards, and, overall, make their life better. "Many find it unthinkable that a high-profile sportsman like Federer would pursue such a project for reasons other than PR, or to maximise sponsorship returns. Yet, as the world's sixth most marketable athlete – and fifth highest paid – the Swiss seems beyond such concerns" (Roopanarine). Federer's charity is not just limited to children and people suffering in third-world countries. He brings joy and laughter to almost every single one of his fans while also raising money for charitable causes. He recently organized an exhibition match, a match played for fun, where he and Bill Gates played against Jack Sock, a retired pro tennis player, and Savannah Guthrie, the NBC Today Show co-host. The money raised from that match goes to six different countries in Africa to help kids buried in poverty (Mcgrogan). Federer, being one of the richest athletes in the world, doesn't have to give anything to anyone. He can retire now and still live the rest of his life in luxury. But he continues to play to raise money, not for himself but for others in need of it. Whoever sacrifices their body and efforts for others, meets the definition of a generous and kind hero. Not only does Federer help people financially, he also gives joy and laughter to everyone around him. "Paired together for a celebrity doubles match Monday night, they were ready to warm up when a man handling emcee duties asked Federer a question: What special skills would Gates bring to their team? Federer paused as if stumped, and laughter rippled through the crowd of about 16,000 spectators at the SAP Center. 'I'll do the running,' Federer finally said, 'and Bill does the thinking'" (Peter). Federer has an amazing sense of humor, not just outside of the court but on it too. Instead of smashing his racquet like he did when he was younger, or yelling profanity like other professional players, he cracks jokes when he misses a point and he smiles. When someone plays tennis just because you love it, and to give joy to millions of people, they are definitely kind. To be a hero, someone must be kind, giving, and likable which describes exactly the kind of person Roger Federer is.
Roger Federer: tennis legend and herosportingnews.comRoger Federer is an amazing tennis player and a fabulous person but, above all, he is a hero because of his determination towards everything he commits to and his kindness and his willingness to give back to and help the world. Federer was a huge inspiration because he didn't just want to play tennis or start a charity organization for more money and fame. He believes that people should really have intentions to help the world or play a sport because you love playing it. "Another admirable thing about Federer is his sheer love for the game. He just cannot imagine his life without tennis" (Somya). Federer shows to the world that he is an inspiration by proving that nothing should be taken too seriously but, at the same time, you should be determined to do well in everything you do. He especially makes many people laugh and cheer when he plays (Somya). To me, making other people feel happy is the best gift you can give to anyone. He is an inspiration to me because not only do I play tennis too, but Federer inspires me to be determined to do my best in it and also be giving to others at the same time. Roger Federer was one of the most determined and giving person there is. He never gave up and he never stopped making people laugh. For most people, Roger Federer will always be remembered as not only the best tennis player in the history of tennis or the most charitable one, but as an inspiration, role model, and most of all, a hero.
Works Cited
Britannica, The Editors of Encyclopaedia. "Roger Federer." Encyclopædia Britannica, Encyclopædia Britannica, Inc., 30 Jan. 2018, www.britannica.com/biography/Roger-Federer.
Clarey, Christopher. "Roger Federer on Family Time and Following the Tour." New York Times, 20 Dec. 2016, p. NA(L). Biography In Context, https://link.galegroup.com/apps/doc/A474511495/BIC?u=powa9245&sid=BIC&xid=66856efc. Accessed 4 May 2018.
Mcgrogan, Ed. "Working Out with Roger Federer." Tennis.com, Tennis, www.tennis.com/your-game/2009/09/working-out-with-roger-federer/17799/.
Peter, Josh. "Roger Federer's Charity Event a Joyous Success with Thanks to Savannah Guthrie, Bill Gates." USA Today, Gannett Satellite Information Network, 6 Mar. 2018, www.usatoday.com/story/sports/tennis/2018/03/06/roger-federer-charity-event-savannah-guthrie-bill-gates/398257002/.
"Roger Federer." Gale Biography in Context, Gale, 2003. Biography In Context, https://link.galegroup.com/apps/doc/K1650003603/BIC?u=powa9245&sid=BIC&xid=61e88bd0. Accessed 3 May 2018.
"Roger Federer." Newsmakers, Gale, 2004. Biography In Context, https://link.galegroup.com/apps/doc/K1618003871/BIC?u=powa9245&sid=BIC&xid=a548b163. Accessed 3 May 2018.
Roopanarine, Les. "Roger Federer Foundation Aiming for Maximum Impact with Minimum Spin | Les Roopanarine." The Guardian, Guardian News and Media, 30 Nov. 2012, www.theguardian.com/global-development/2012/nov/30/roger-federer-foundation-maximum-impact.
Somya. "Roger Federer - Inspiring Millions and More through His Tennis and Demeanour."Sportskeeda.com - Get Latest Sports News & Updates, Sportskeeda, 12 Sept. 2014, www.sportskeeda.com/tennis/roger-fererer-the-inspiration.
Young, Henry. "Federer: 'There Were Moments I Wanted to Walk Away from Tennis'." CNN, Cable News Network, 15 Aug. 2017, www.cnn.com/2017/07/03/sport/roger-federer-wimbledon-basel/index.html.