Ruth Bader Ginsburg
by
Stephanie

from

Montvale, New Jersey in United States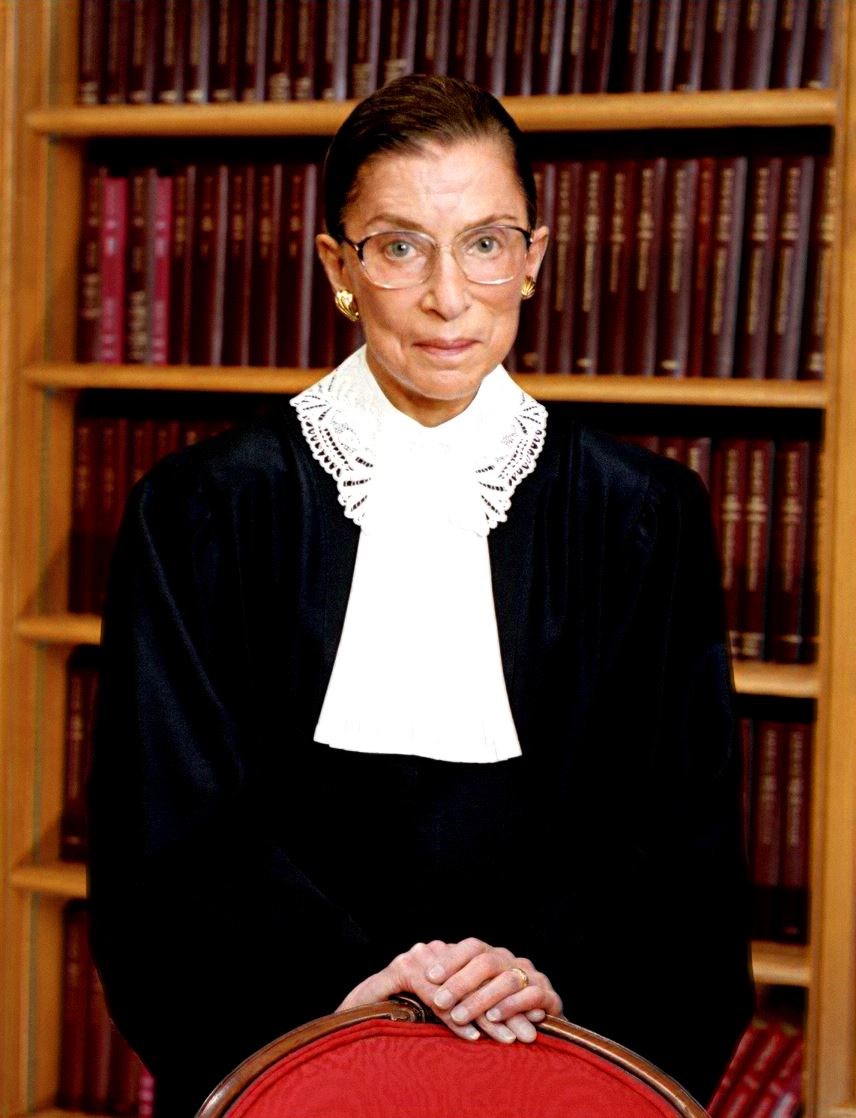 Ruth Bader Ginsburg Public DomainRuth Bader Ginsburg
" My Mother told me to be a lady, and for that it meant, to be your own person, BE INDEPENDENT"-Ruth Bader Ginsburg. Ruth is a female who grew up in Brooklyn, New York and became someone strong and confident. Ruth is the person I chose because she is strong, fights for justice, and did helpful things for our country, the USA. Ruth is a hero because she fights so that she can make this country a better place. Mrs. Ginsburg is good person who accomplished a lot of stuff that is very hard. This is about Ruth Bader and important events and accomplishments she has achieved. Ruth is very strong and independent woman who defeated many hard things to get over with.
Ruth, was born on March 15th 1933 and raised in Brooklyn, New York with her sister Marilyn. Mrs. Ginsburg had many astonishing events and also depressing events too. One of the most exciting events was when Bill Clinton announced Ruth Bader Ginsburg as a Supreme Court Justice. Her parents, Cecilia Bader and Nathan Bader, were the parents of Ruth and helped Ruth build up confidence and encouraged her. Sadly, Ruth graduated from high school and her mom died the day before due to cancer. Also, her husband Martin passed away, also from cancer. Even though there was a lot of pain, Ruth still got up and never stopped fighting even after this tragic. Ruth had events that were depressing and devastating and was still strong.
Ruth is a person who has achieved many things such as being a Supreme Court Justice. Ruth, at the time, wasn't expected to do something bold because women at the time had no rights. Ruth, on the other hand, was not like that. Instead, she was the top of her class and loved to reading. This wonderful woman made it to colleges like Harvard and Columbia, to study for law school. Justice Ruth Bader helped encourage equal rights, and spoke out loud to justice, and solved many cases, and crimes. Another fact is Ruth won awards like a Glamour award and Genesis Lifetime Award in 2018. These are some of Ruth's accomplishments about Ruth Bader Ginsburg who has not retired even though she is 85 yrs old.
In conclusion, Ruth is a very strong person with a kind heart. She is a hero because she tries to fight for justice, stops horrible crimes, and more. I believe she inspired many women from Ruth's heroic acts. Ruth inspired me to work hard and I hope I can accomplish a lot like her. Also, as you can see Ruth has accomplish a lot and had important events in her life and that never has brought her down.
Page created on 1/17/2019 3:33:48 PM
Last edited 1/19/2019 10:42:31 PM
The beliefs, viewpoints and opinions expressed in this hero submission on the website are those of the author and do not necessarily reflect the beliefs, viewpoints and opinions of The MY HERO Project and its staff.