Ryan Coogler
by
Shannon Luders-Manuel

from

MY HERO

For me, with me, making a film is always about humanity.
~Ryan Coogler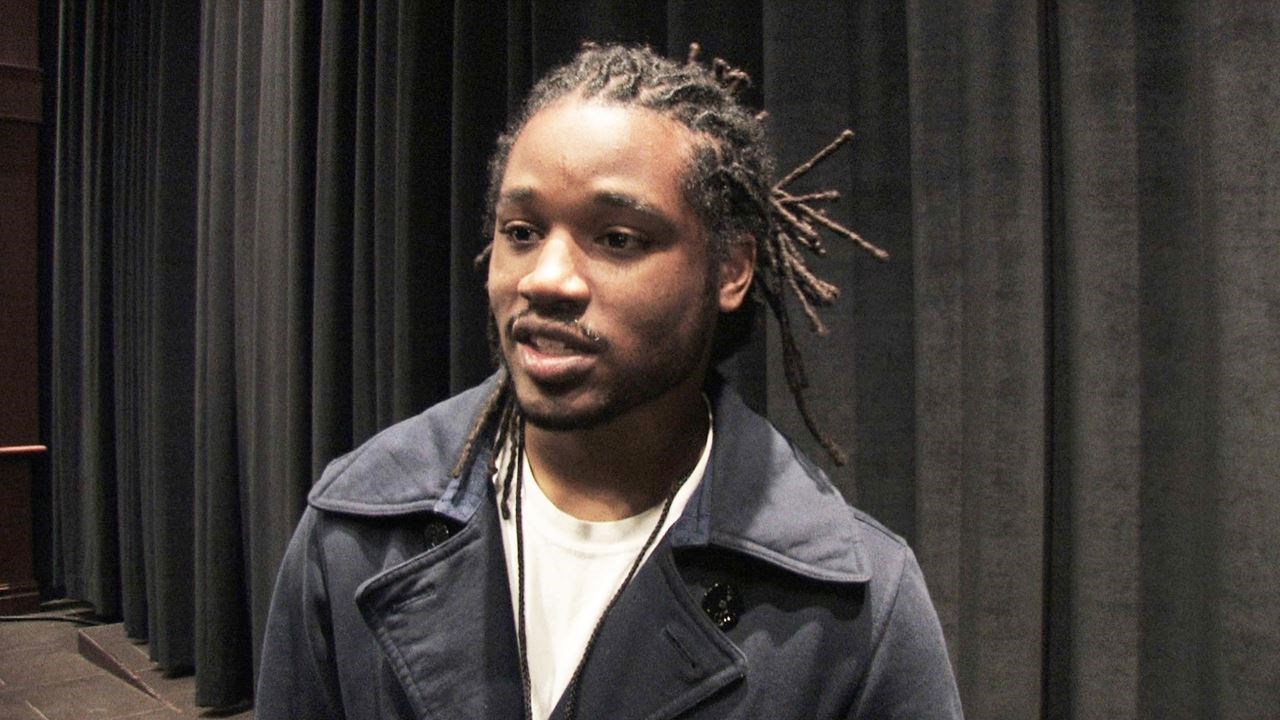 Ryan Coogler - 2010MY HERORyan Coogler is quickly becoming a household name. The director is responsible for one of the biggest films of Hollywood's Black Renaissance--the unofficial term for the unprecedented number of highly grossing black films, television shows, albums, and more of the past two years. Coogler directed Black Panther, a Marvel movie about a technologically advanced African country, Wakanda, that comes under attack. While this big-budget film gave hope and and a sense of power to many African Americans, Coogler's own journey began much earlier--with a Best College Narrative win at MY HERO.
Coogler began his professional career at the USC School of Cinematic Arts. In 2009, he wrote and directed the short film Locks, about a young man who sacrifices part of his identity to show support for his sister. The film's message represents the message of MY HERO: actions, however seemingly small, can positively influence others. These qualities are as heroic as those of a Marvel super hero. One need not possess otherworldly attributes to make a difference. Kindness--for ourselves, for others, and for the planet--can have ripple effects that reach beyond what we can even imagine.
Coogler hasn't forgotten his humble beginnings as a child in Oakland. He works with incarcerated youth in San Francisco and is a founding member of the Blackout For Human Rights campaign. In 2016, he and fellow members Jesse Williams and and Ava DuVernay hosted #JusticeForFlint, a benefit to help the victims of the water crisis in Flint, Michigan.
It's no surprise, then, that the giving spirit Coogler gave his main character in Locks is present years later in Black Panther's main character, T'Challa. He tells Fortune magazine, "Some of the things that made T'Challa a good leader were that he wasn't afraid to empower the people that worked with him." This quality important to T'Challa because it's important to Coogler. He creates characters who possess his own heroic nature.
One doesn't have to be the Ryan Coogler of 2019 to make a difference in the world. The Ryan Coogler we bore witness to in 2010 didn't yet have an international following or a big-budget film. He was simply a student who wanted to tell a story about an everyday hero, to celebrate the goodness in the world. And he still tells these stories today.
Page created on 4/30/2019 2:23:32 AM
Last edited 2/24/2021 11:20:43 PM
The beliefs, viewpoints and opinions expressed in this hero submission on the website are those of the author and do not necessarily reflect the beliefs, viewpoints and opinions of The MY HERO Project and its staff.