Saul Williams
by
Geeta Malik
"When you commit your life to being a vessel as an artist, you witness magic."
--Saul Williams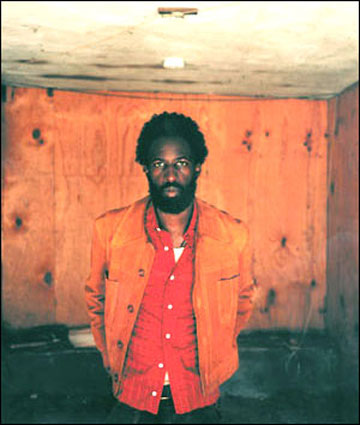 Saul Williams
(google images: www.morphizm.com)
Many of us have dozed off as our English teacher began to drone on and on about poetry, which seemed boring and full of ancient people who wrote words we couldn't begin to understand or relate to.
Then, the world discovered Saul Williams, an African-American poet/actor/musician, born in New York in 1972. His poetry takes its inspiration from hip hop, philosophy and politics, and he has been recognized throughout the nation as a visionary.
Williams has helped to bring his form of poetry, known as Spoken Word, to the forefront. Spoken Word often consists of fast words that have an innate rhythm to them, like hip hop. Spoken Word artists often compete in arenas similar to rappers' battles, known as "slams," where one poet sounds off against another and the best poet wins.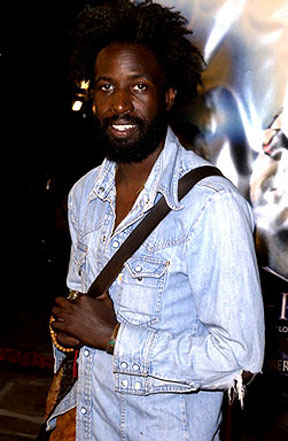 Saul Williams(http://movies.yahoo.com/
shop?d=hc&id=1800024634&cf=pg&
photoid=224679&intl=us)
Williams finished college with a degree in Philosophy, and received his Master's degree in Acting from New York University. After graduation, he began to attend open mic sessions in New York, and what he heard amazed him. "It was a great moment in my life," he says. "It felt like a calling." Williams began to write and perform his own poetry and, in 1996, he became the Nuyorican Poet's Cafe Grand Slam Champion.
Following his success, Williams was approached with a movie role. The movie, released in 1998, is called "Slam," and details the life of a young man who discovers the power of poetry while in prison, and uses it to regain his sense of self. Williams and his poetry have also been featured in a variety of documentaries about the Spoken Word circuit.
Williams is also a published writer and musician whose album, "Amethyst Rock Star," was critically acclaimed but ignored by most of the general public. He continues to perform his poetry at festivals around the country and is a role model for all people trying to express themselves using a medium closer to their hearts than the rigorous structure of mainstream poetry.
Page created on 3/25/2005 10:43:51 AM
Last edited 1/6/2017 7:42:35 PM
The beliefs, viewpoints and opinions expressed in this hero submission on the website are those of the author and do not necessarily reflect the beliefs, viewpoints and opinions of The MY HERO Project and its staff.