Scooter the Cat
by
Shannon Luders-Manuel

from

Los Angeles, California in United States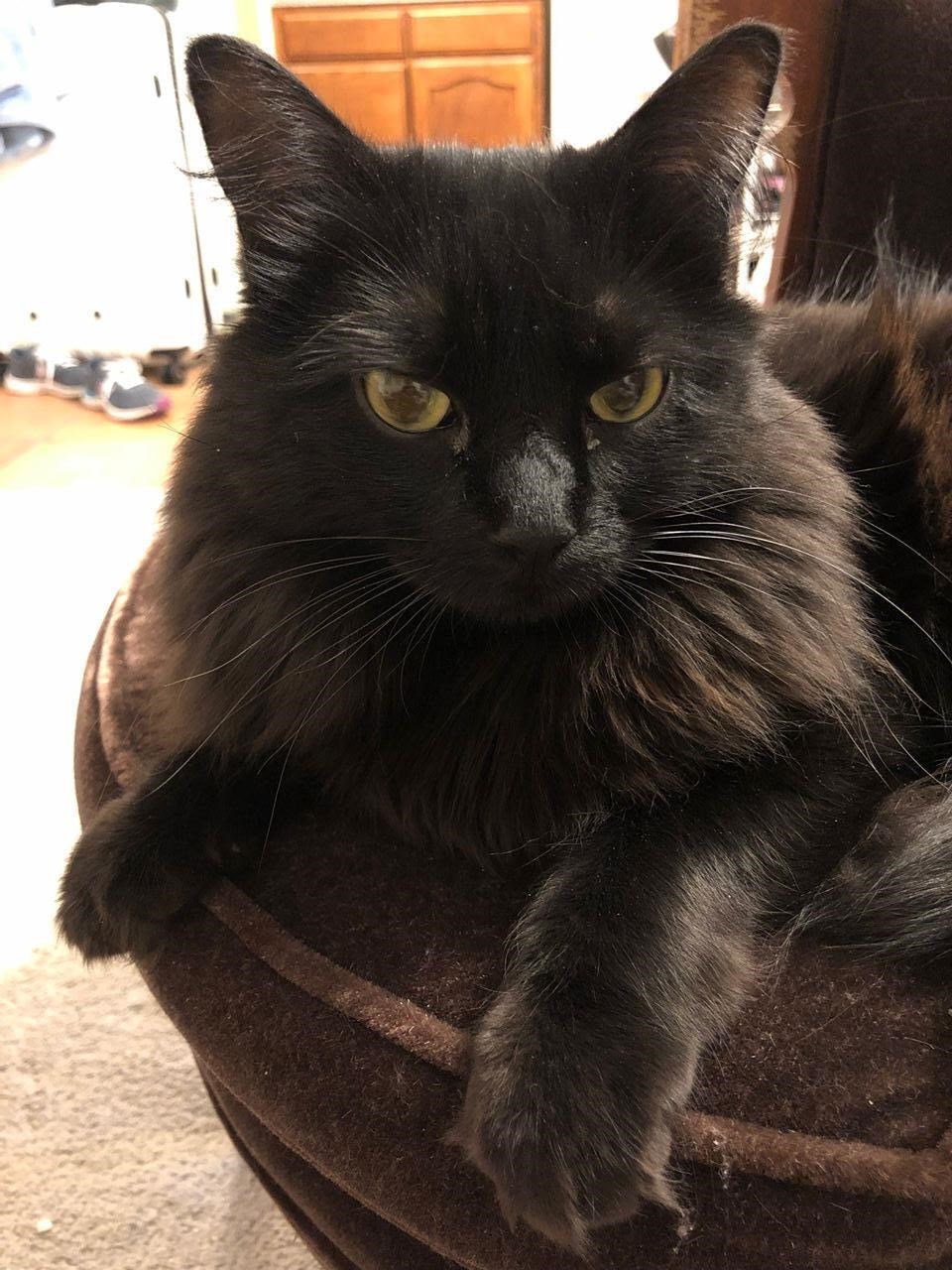 Scooter the CatShannon Luders-ManuelMy hero is my 7-year-old cat, Scooter. He was born with deformed back legs, and I adopted him when he was 2 1/2 years old. Even though he's disabled, he lives a richer life than I could have imagined. I first noticed his abilities when he jumped from the arm of the couch onto an empty part of my bookshelf. After that, I bought him a cat tree that I had originally thought he'd be unable to use. Scooter has incredible upper arm strength and literally lifts himself up to his high cat perch. Even though it has stairs, which he does use on occasion, he prefers to challenge himself, as if he's testing his abilities. Oftentimes, when he first jumps onto any piece of furniture, he is timid and doesn't quite make it. But he keeps pressing on until it becomes so normal that he doesn't give it a second thought. Over the years, his back legs have grown in strength, and he now stands and walks fairly upright. He is also incredibly sweet and gets along with other cats and dogs. My friends call me a cat whisperer, and I call Scooter a human whisperer. His big, overly dilated pupils look deep into any visitor's soul, and when he lets them gently stroke his head, it's as comforting to them as it is for some to rub Buddha's belly. Scooter continually reminds me to challenge my limitations and to simultaneously be happy just the way I am.
Page created on 3/14/2019 7:12:50 AM
Last edited 3/15/2019 4:00:19 AM
The beliefs, viewpoints and opinions expressed in this hero submission on the website are those of the author and do not necessarily reflect the beliefs, viewpoints and opinions of The MY HERO Project and its staff.