"You are connected with the ocean whether you realize it or not"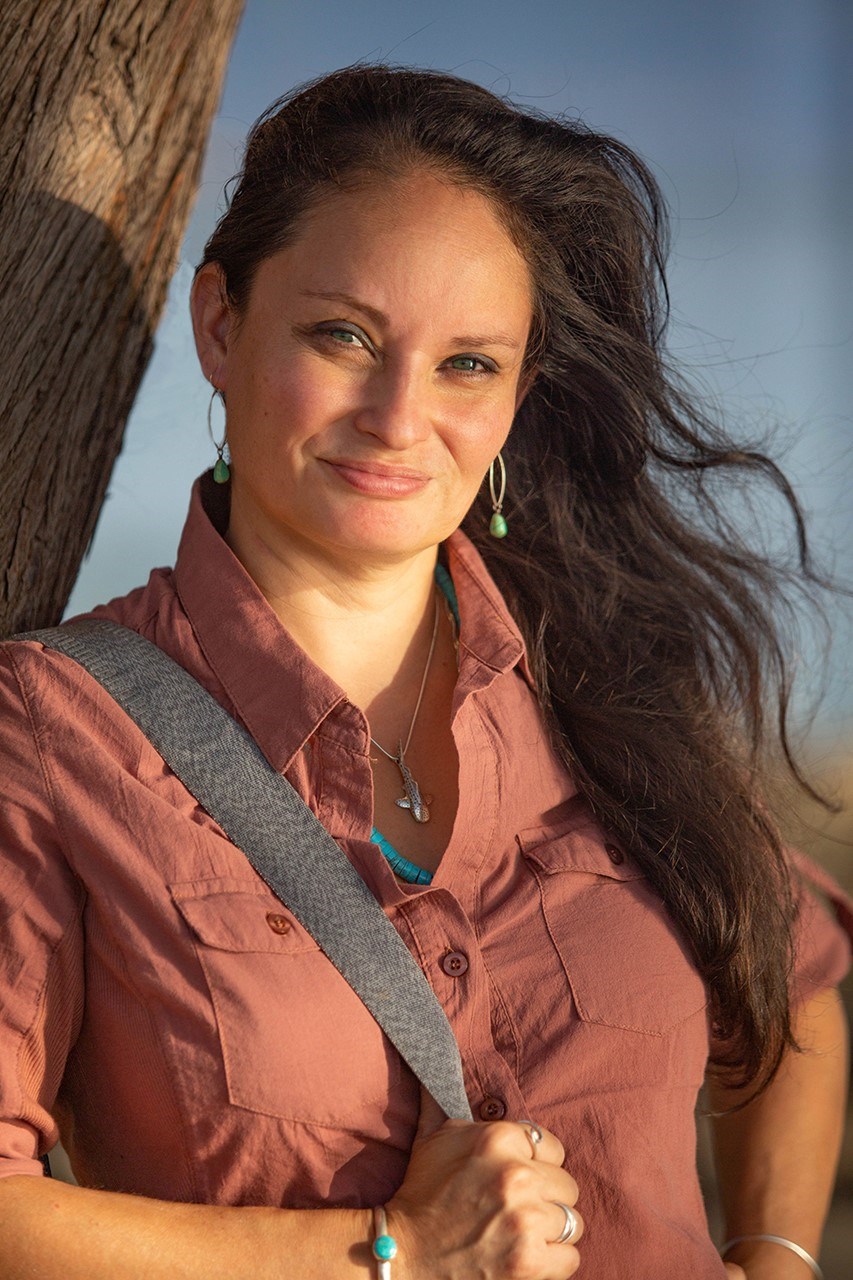 Selket Kaufman, filmmaker, storyteller, and conservationist for the Pacific Whale Foundation KaufmanGrowing up in both Central America and California, Selket Kaufman grew to have a worldly view of the environment and to see the beauty of the natural elements around us. Not only does she have a passion for nature conservation, but she's also a talented filmmaker and storyteller. In 2023, Selket's film, Ocean Guardians, was selected as one of the finalists for MY HERO Project's Sylvia Earle Ocean Conservation Award. Her film focuses on Pacific Whale Foundation's efforts to research and protect the humpback whales that migrate annually between Alaska to Hawaii.
Selket carries an immense passion for nature and through her travels, she's had her eyes opened up to not only the environment but also the cultures around them. In her documentaries, she captures the entirety of natural life including the wildlife, Aboriginal tribes, and cultures of the land.
"You are connected with the ocean whether you realize it or not," says Selket. "We all have to be aware of that and I hope this film brings awareness to people a little bit more."
Her parents were both photographers, but she didn't start taking photography seriously until she attended the College of San Mateo. Selket later attended the University of North Carolina at Chapel Hill, studying journalism and using her passion for photography to tell stories. When she started working for the Pacific Whale Foundation, her skills in storytelling and photography were just what the non-profit needed. In 2015, Selket was sent to Ecuador to shoot a short documentary with some of their researchers. That short film was shown at the International Whaling Commission and was successful in approving a five-year strategic plan to regulate whale watching and ecotourism across the world.
Selket is making an impact on marine conservation and telling stories by giving the animals a voice through her films. Ever since she was a child, she was more introverted than others but she felt connected with animals and felt drawn to them.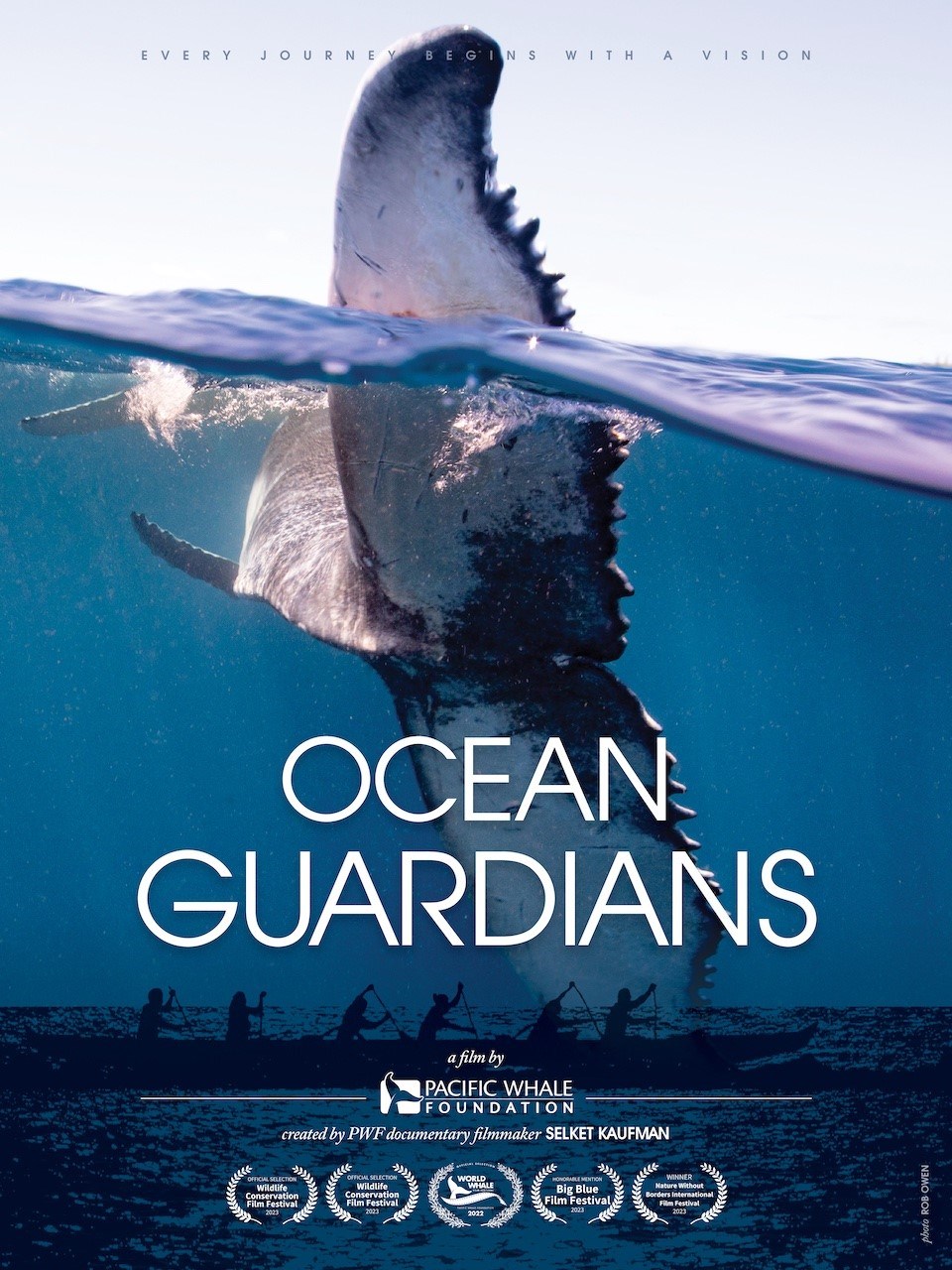 Ocean Guardians Film PosterSelket KaufmanGrowing up, Selket had many heroes that she looked up to. She admired the French oceanographer and filmmaker, Jacque Cousteau, so much that she used to tell everyone that he was her grandfather. She was fascinated by his desire to explore the deep and mysterious ocean, documenting life under the ocean waves. American painter Bob Ross was also an inspiring figure she looked up to. Selket was drawn by his happiness and paintings of natural landscapes. Overall, she finds inspiration in people who dedicate their lives to conservation efforts and uplift the importance of nature.
Her late husband, Greg Kaufman was the founder of Pacific Whale Foundation, the organization that for ten years she has been able to call home. He was "the voice for whales" and Selket has been dedicated to continuing his legacy and remembering his work through her films. Moving forward in life, Selket hopes to inspire younger generations, especially young women and minorities, to embrace their passions and encourage them to go for it.
"I want them to see the beauty in the world and see the beauty in themselves and make that connection," says Selket.
Watch 'Ocean Guardians' HERE
The MY HERO International Film Festival brings together professional and youth filmmakers who honor local and global heroes working for positive change in the world. Thanks to generous sponsors, prizes are awarded to elementary, middle school, high school, college and professionals in a variety of categories including documentary, narrative, music video, animation, experimental, and more.
The MY HERO 'Sylvia Earle Ocean Conservation Award', sponsored by MacGillivray-Freeman Films Educational Foundation's One World One Ocean Campaign, is awarded for the short film that best addresses issues of ocean conservation.
One World One Ocean is a global non-profit campaign designed to connect people emotionally to the world's oceans. Their mission is to raise awareness of ocean degradation, to inspire audiences through cinematography, and to spark a global movement to protect our seas.
Sylvia Earle is a world-renowned oceanographer, explorer, author, lecturer, leader, and research scientist who has led more than 70 expeditions, logging more than 6,500 hours underwater. Formally chief scientist of NOAA and now a National Geographic explorer-in-residence, she was awarded the 2009 TED Prize for her proposal to establish a global network of marine protected areas, called "hope spots."
Page created on 6/1/2023 7:53:00 AM
Last edited 6/6/2023 7:45:19 PM