by
Olivia Rollins

- High School - from

San Diego, California in United States

Behind the scenes of every award-winning show and movie there are people who write, direct, and produce. Shonda Rhimes makes those hit shows and movies possible. As writer and producer of "Grey's Anatomy," "Scandal," and "How to Get Away With Murder," Rhimes has experience in the industry. While she grew up in the popular city of Chicago and later moved to University City, Rhimes was always writing and telling stories to her family. Starting out at Dartmouth College for a bachelor's degree in English Literature, she then went to the University of Southern California for Cinema and Television. Shonda is known for her screenwriting and scripts. Although Rhimes had talent, it took her some time to get recognized. In 1999 she first wrote "Introducing Dorothy Dandridge," then in 1996 she sold her first script. Subsequently in 2005, ABC bought and produced "Grey's Anatomy," her number-one hit show. While the audience of her shows continues to grow, the content is more and more directed to the "taboo" issues present in society. Rhimes' attention to her work is more than writing; she possesses the characteristics of a hero by being the change that many wish to see. Shonda Rhimes is a breath of fresh air in the television industry because of her inclusive methods and determination to address important messages through her work as a writer and producer.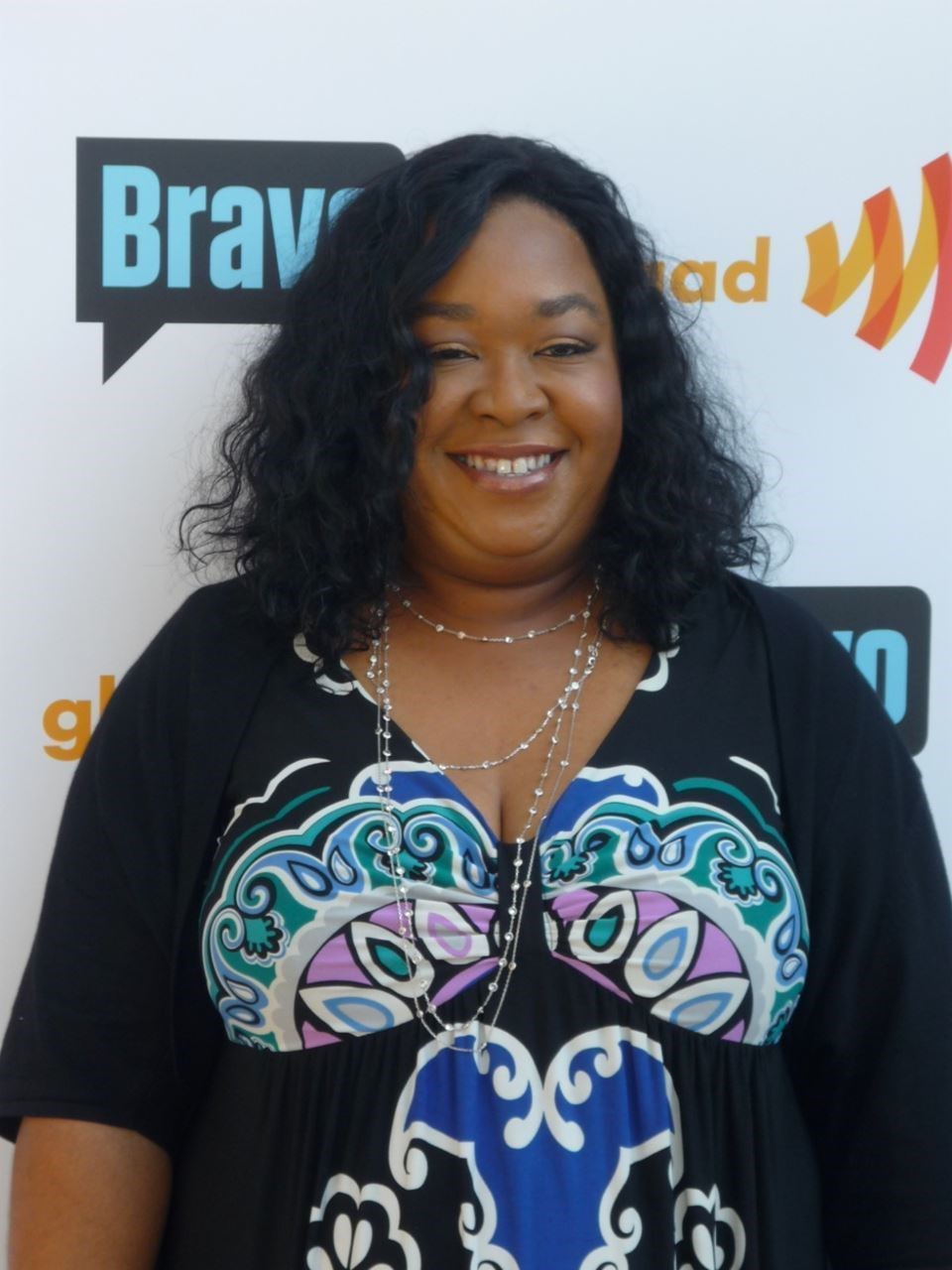 Shonda RhimesGreg Hernandez from California, CA, USA / CC BY (https://creativecommons.org/licenses/by/2.0)
Shonda uses more inclusive methods to make television relatable. As a successful writer, Rhimes also teaches others. In one lesson, she said: "[A]nd that was my first lesson in never ever defining a character by how they looked, because you can't possibly always be right. And so finding people and just sort of going that's who it is, that's who it is, makes it really interesting ("Shonda Rhimes Teaches Writing for Television"). For Shonda, she doesn't write any physical features into her character, so when casting, she chooses her character's roles fairly and as she sees fit. This allows for more inclusion because usually a character's looks and sometimes race is written into their part, so by not doing that, a broader spectrum opens up, allowing people with any look to come audition and possibly get chosen for the part. In reality, the world is very diverse, so when the spectrum is more broad, it is more relatable to the world as a whole. One example of this is when Rhimes cast the lead character in "How to get away with Murder": "The mystery drama stars Viola Davis as Professor Annalise Keating and joined ABC's lineup for fall 2014. The series has been embraced by critics, continuing into a second season; the acclaimed Davis won a lead actress Emmy for her role, the first African-American woman to do so" ("Shonda Rhimes Biography"). Rhimes casts a person who isn't always already big in television, especially as a lead role. Because of her casting an African American woman who isn't commonly chosen as lead, that attracts more people to watch the show, making it more relatable. With the television industry being popular and influential, writers can use their work to help bring awareness to important issues.
Rhimes uses her platform in the television industry to address important messages through her work as a writer and producer. According to Rose, Rhimes inspires other writers and networks with her work: "The fall schedule at ABC reflects how Rhimes's influence extends beyond her own handiwork, with new shows built around leads who are Asian (Fresh Off the Boat), Latina (Cristela) and African-American (Black-ish)" (Rose). Since Rhimes is casting in a different way, the network that her shows are on--ABC--creates several shows with more inclusiveness. Rhimes uses a multicultural cast in all of her hit shows that are watched by millions. Shonda knows her audience and uses that to positively spread awareness to millions all over the world. In the text titled, "Shonda Rhimes Biography," "Rhimes, Reese Witherspoon and Emma Stone, its founders made clear they aimed to help victims of sexual harassment across all industries and pay scales with the creation of a legal defense fund" ("Shonda Rhimes Biography"). Rhimes makes a difference by using her powerful voice to speak out about sexual assault as a successful writer in the industry. When speaking out, issues she presents have a greater impact because of her position and reputation in the industry. By being the change that she wishes to see in the industry, she inspires others.
Through her diverse methods and enlightening advocacy, Shonda Rhimes inspires others from all around the world. Rhimes makes a huge impact on the television industry by casting her roles in inclusive, fit and relatable ways. She also portrays important issues that are commonly considered "taboo" in her work, like police brutality, sexual harassment, domestic violence, and more. Shonda Rhimes inspires the world by her communication in her work. She inspires others by creating her shows with purpose to show positive change in the industry.


Works Cited
Rose, Lacey. "Shonda Rhimes Opens Up About 'Angry Black Woman' Flap, Messy 'Grey's Anatomy' Chapter and the 'Scandal' Impact." The Hollywood Reporter, 8 Oct. 2014, 9:00 am, www.hollywoodreporter.com/news/shonda-rhimes-opens-up-angry-738715.
"Shonda Rhimes Biography." The Biography.com Website, A&E Television Networks, 23 Jan. 2018, www.biography.com/people/shonda-rhimes-21292767.
"Shonda Rhimes Teaches Writing for Television." MasterClass, www.masterclass.com/classes/shonda-rhimes-teaches-writing-for-television?utm_source=Paid&utm_medium=AdWords&utm_term=Aq-Prospecting&utm_content=Search&utm_campaign=SR.
Page created on 2/14/2018 7:15:14 PM
Last edited 2/24/2021 11:20:08 PM