Is a hero someone who does the impossible, or is a hero someone who inspires others to do the impossible themselves?
To me, a hero is someone who cares for all, never gives up and, most importantly, never loses track of who he/she is. Many people live with the dream that someday they will do something huge. These are the dreamers. Nevertheless, some people see life as it is. They don't try and do something huge. These people do small things until the pyramid of their acts stretches over even the most courageous acts. Finally, they are really the ones who have become heroic.
Whoever is reading this, look inside yourself and truly ask: Do I want to look up to a hero who probably doesn't even know my name? If not, you'll find no shortage of people in your family who can be your hero. These people are heroes because caring and being there for you is what they do best. Thus, I believe a true hero is my Grandmother Sonia. Not only has she demonstrated profound goodness and honesty, but also love and affection for everyone, even at her own expense. As Mahatma Gandhi once said, "As long as you derive inner help and comfort from anything, keep it," and in my mind's eye this "anything" is my Grandmother Sonia.
Sonia has always been there for everyone in need, whether by helping out or by just smiling! When Sonia was born in 1933, when she had just come into existence, it was hard to imagine she would become a gift to all who knew her.
Soon after finishing university, she married my Grandfather David. Sonia then devoted her entire life to the wellness of other people. Whether it was by helping pregnant women during group talk sessions or by just making someone laugh, Sonia was and is an amazing person. She is not only an amazing bridge player who sometimes wins awards, she also is a very down-to-earth person. To me, Sonia is all you could want from someone.
Even more, Sonia volunteers at schools to help with children. She also organized my brother's bar mitzvah and is in the middle of organizing mine. Moreover, as Sonia got older, she only became more determined! Sonia now volunteers at the Montreal Holocaust Museum and helps present survivors' stories. Even more amazingly she still manages to find time to care for my father, my brother, me, maybe even the whole family!
People can say that this is no real amazing feat, doing all these small acts. This is true, but if you look at the big picture—Sonia doing these small feats every day like clockwork—then you must realize how miraculous she really is. Sonia has also often been the voice of reason in my family—no cake walk when you are surrounded by "shnookie," or silly men, as my grandfather calls us. But Sonia has been true to her role.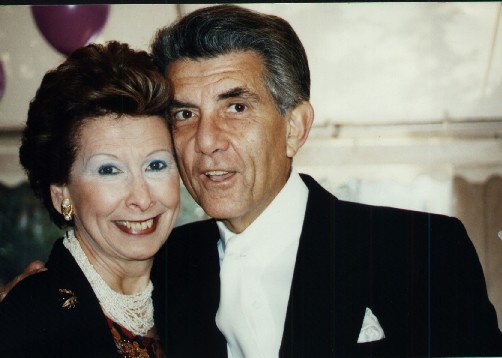 Sonia's effect on my life has been huge. Sonia has taught me many things through life, such as that while not everything is too good to be true, a lot of things are. Also, I have learned that one of the most important things in life is having a nice, happy family. Sonia has also been very important to me because she is so amazing, I constantly feel indebted to her. Another lesson she taught me is that you can never have your fill of good deeds. Finally, she taught me that it does not matter at the end of the day what people think about you, but what you think about yourself.
Sonia, you have truly been an incredible influence in my life and will continue to be one.
Page created on 4/3/2006 12:00:00 AM
Last edited 4/3/2006 12:00:00 AM