The Amazing Mind of Steven Spielberg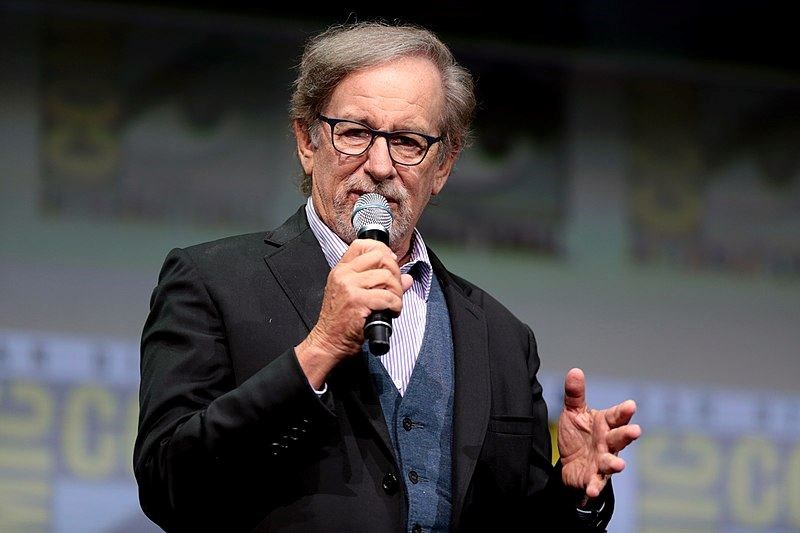 https://commons.wikimedia.orgGage Skidmore from Peoria, AZ, United States of America
Jaws, Jurassic Park, E.T. the Extra Terrestrial, and Schindler's List, some of the most iconic and influential movies of all time, were all created by one extraordinary man: Steven Spielberg. It took Spielberg a long time to get the image he has now. "Writer, director and producer of motion pictures," Steven Spielberg was born December 18, 1946 in Ohio, but grew up in Phoenix, Arizona, where he discovered his love for film ("Steven Spielberg," Contemporary Authors). Spielberg was already winning awards for his movies in high school, but was rejected from film school due to his C average. He continued to make movies and ended up getting a deal at Universal that sparked his career in film. All great heroes are able to use their creativity to inspire others and never stop fueling their passion. Steven Spielberg's creativity and passion led him to release the most innovative films of all time, inspiring a younger generation of filmmakers and audience members.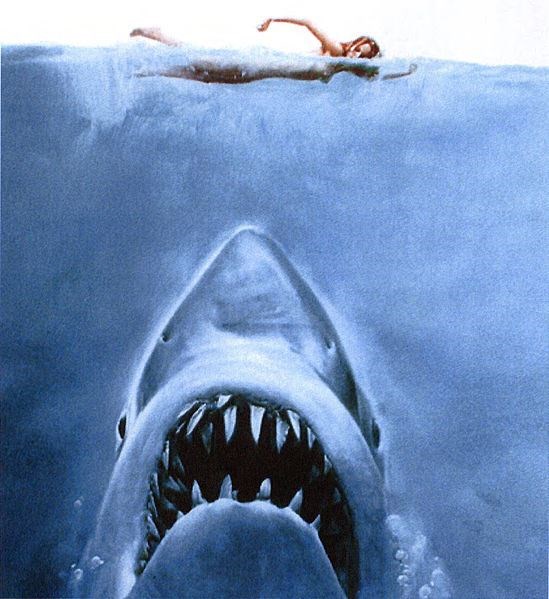 https://commons.wikimediaRoger KastelSteven Spielberg put his creative mind to work in the film industry, bringing audience members new experiences. Spielberg's first film to change the game was the 1975 hit Jaws: "Jaws invented the summer blockbuster. Instead of opening in big cities and building buzz before rolling out across the country, Jaws opened wide on hundreds of screens on the same day" (Bleasdale). Audiences around the world were captivated by the new techniques that Spielberg used in Jaws. The film was released in June 1975 and was marketed towards summer audiences who were already thinking about the beach. This started a trend in Hollywood marketing campaigns, establishing the blockbuster as a summer genre. The iconic image of the shark approaching the surface demonstrated the potential for movie marketing. While in his 20s, Spielberg used his creativity to make a movie that influenced the entire film industry. While he got his start making blockbusters, Spielberg proved that he could make movies with more depth as well. Spielberg's creative success did not come without critics who wanted to define his image for him: "Spielberg has once been accused of making only kids' movies with plots full of action and special effects but without depth. Yet, his success with Schindler's List in 1994 and Saving Private Ryan in 1998 have changed his image" (Dow et. al). With the releases of Saving Private Ryan and Schindler's List, he proved everyone wrong who thought he was only capable of making big blockbusters. These movies would go on to gain Spielberg two Best Director wins at the Oscars. Spielberg was able to make big movies with tons of special effects that really just entertained audiences without forcing them to think, but he could also create thought-provoking, in-depth films. Spielberg's creativity enabled the film industry to evolve.
Spielberg's magical passion for filmmaking inspired audience members and paved the way for future filmmakers. Spielberg discovered his passion when he was just a little boy: "At a very young age, Spielberg decided to make movies. His three sisters were his favorite subjects and appeared in many of his earliest attempts at filmmaking. His mother would help with the special effects. By age 13, Spielberg had already won a contest for his 40-minute war movie Escape to Nowhere" (Dow et. al). Even as a teenager, Spielberg was displaying the innovative techniques that would later change the industry. Filmmaking even helped Spielberg get closer with his family. His sisters not only helped him as a young filmmaker, as his sister Anne would go on to be a screenwriter in the industry. Even without the standard materials to make a film, Spielberg found a way to do it. Spielberg began to widen his expertise when he opened his production company: "Spielberg has headed his own production company, Amblin Entertainment, since 1984. His movie production credits include such commercial successes as the Back to the Future trilogy, about a boy's adventures with a brilliant scientist who invents a time machine" ("Steven Spielberg," Authors). Spielberg took his success in film and went one step further to start his own production company. This company allowed him to fund movies that he could also have an influence on behind the scenes. His passion for film led him to funding other filmmakers like Robert Zemeckis, who made the Back to the Future trilogy. Amblin helped people who shared a passion with him. Spielberg's passion not only brought himself happiness, but it inspired and helped people all over the world.
Filmmakers and audience members alike are inspired by Steven Spielberg's innovative creations and his pure passion for movie making. Before Spielberg was able to create these experiences, he had to get into a school: "Upon his high school graduation, Spielberg had hoped to attend film school at the University of California at Los Angeles, but his C grade average was not good enough to gain admittance to the competitive program" (Dow et. al). Even after getting Cs in high school, and getting rejected from film school, he was still able to make some of the most popular movies of all time. I admire the fact that even after being rejected he didn't give up. I want to be able to persist just like Spielberg. Sometimes I end up getting really bad grades, but I always try to persevere just like Spielberg. Spielberg is an extraordinary filmmaker who has made some of the most popular and influential movies of all time, including Jurassic Park, Saving Private Ryan, Raiders of the Lost Ark and many more. Spielberg has always brought new ideas and techniques to his films that other filmmakers take note of and audience members enjoy. Spielberg once stated, "The most amazing thing for me is that every single person who sees a movie, not necessarily one of my movies, brings a whole set of unique experiences. Now, through careful manipulation and good storytelling, you can get everybody to clap at the same time, to hopefully laugh at the same time, and to be afraid at the same time" (Spielberg Quotes). I love this quote from Spielberg for many reasons. It shows his deep love for film and the experience of watching one. It explains how movies can bring people together and evoke many emotions. Many of his films have been able to evoke emotions from me and many others. When I watch my favorite Spielberg movies, it becomes more than just watching a movie: it's an emotional experience. Steven Spielberg's ability to create connections with his audiences makes him a true hero.


Works Consulted
Bleasdale, John. "How Steven Spielberg's Jaws Changed Cinema." The Skinny, 13 June 2018,
www.theskinny.co.uk/festivals/edinburgh-festivals/film/how-steven-spielberg-s-jaws-ch
nged-cinema.
McBride, Joseph. Steven Spielberg: a Biography. Faber and Faber, 2012.
"Steven Spielberg." American Decades, edited by Judith S. Baughman, et al., Gale, 1998.
Biography In Context,
https://link.galegroup.com/apps/doc/K1602000884/BIC?u=powa9245&sid=BIC&xid=805a8e4d. Accessed 30 Apr. 2019.
"Steven Spielberg." Authors and Artists for Young Adults, vol. 24, Gale, 1998. Biography In
Context, https://link.galegroup.com/apps/doc/K1603000407/BIC?u=powa9245&sid=BIC&xid=a
870165. Accessed 29 Apr. 2019.
"Steven Spielberg." Business Leader Profiles for Students, edited by Sheila Dow and Jaime E.
Noce, vol. 2, Gale, 2002. Biography In Context,
https://link.galegroup.com/apps/doc/K1604000306/BIC?u=powa9245&sid=BIC&xid=2a815fca. Accessed 1 May 2019.
"Steven Spielberg." Contemporary Authors Online, Gale, 2015. Biography In Context,
https://link.galegroup.com/apps/doc/H1000093779/BIC?u=powa9245&sid=BIC&xid=a
338551. Accessed 29 Apr. 2019.
"Steven Spielberg Quotes." BrainyQuote.com. BrainyMedia Inc, 2019. Accessed 3 May 2019.
https://www.brainyquote.com/quotes/steven_spielberg_584115
Page created on 5/10/2019 8:45:11 PM
Last edited 12/30/2020 5:03:33 AM