The PRATT in the HAT is a film created by Susan Hillary Shapiro, a renowned cinematographer and activist who uses her art to help tell unique individuals' stories, and bring her creative visions to life. In her newest documentary-style film, Shapiro features Frances Pratt, an inspiring woman who shares her wisdom, wit, and experiences about being Black in the U.S. while fighting for racial justice, education, and voting rights. Oh, and let's not forget about Frances' colorful hat collection of almost three hundred hats. This year, The PRATT in the HAT was selected as a finalist in MY HERO's 18th International Film Festival. In an interview, MY HERO spoke to Shapiro to get to know the filmmaker's story and the inspiration behind the film.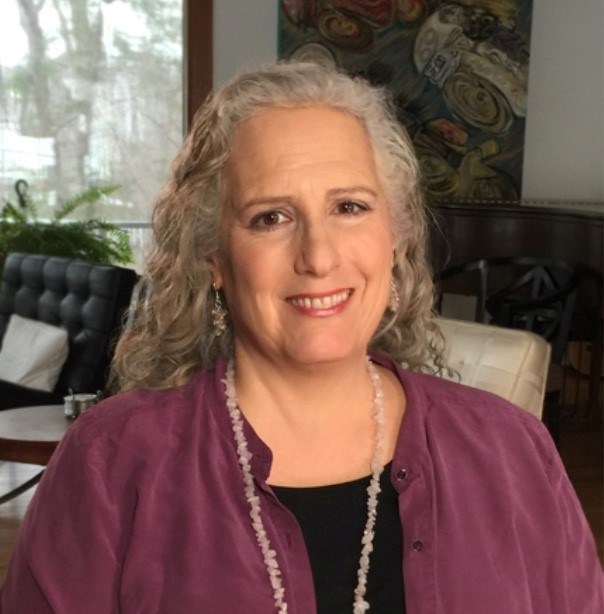 Filmmaker Susan HillarySusan Hillary ShapiroSusan Hillary told MY HERO, "At heart I am a visual artist––a painter and photographer, and a storyteller––a writer." She described that at sixteen, she fell in love with animation and saved to buy her first Bolex camera. Soon after, she "discovered cell animation is very slow, and started shooting live-action scenes."
After transferring to NYU's Tisch School for the Arts, Shapiro graduated with both bachelor's and master's degrees in cinematography. Shapiro expressed, "At that time it was nearly impossible for a woman to be a cinematographer so I worked on various projects in many different positions, starting as a production assistant on camera, grip, gaffer, production, casting, and in art departments. I wanted to understand all the parts that make up a filmmaking team." Transitioning into the professional world, the filmmaker then continued writing scripts and developing projects while she worked as a secretary at Columbia Pictures in the International Sales department. In 1986, she moved to LA, where she learned how to finance films and how to work in foreign pre-sales. Three years later, Shapiro's friend, Rafael Zielinski, asked if she was interested in producing his feature film titled Ginger Ale Afternoon, based on a play written by Gina Wendkos. For this project, Shapiro dove deep into production and after two weeks of extensive work, she and the rest of the team created a gem that was later nominated for a Grammy and selected as a contestant at the Sundance Film Festival, making it her first big film.
For the ten years that followed, Shapiro worked as production manager, line producer, and director of numerous low-budget feature films, commercials, and music videos––including the LA portion of the 1991 Night on Earth, directed by Jim Jarmusch. In our conversation, Shapiro also recalled that in 1992, Sherry Lansing rose to success and became president of Paramount Pictures, pioneering as one of the first female CEOs of her time, and serving as an inspiration for other women in the film industry.
Then came Cannes Man, a film which Shapiro directed during the 1994 Cannes Film Festival after being sent to the South of France with only a cameraman, a soundman, a secretary, a script outline, and the famous improvisational actor Seymour Cassel. Shapiro was "told to come back with a ninety-minute film." Yet when she did return to LA, she was immediately fired, and was not allowed to even view the footage that she had so carefully directed. Shapiro shared, "At that time we were shooting on super 16 mm, without video assist. We had just shot for two weeks without seeing dailies. To make matters worse they gave my directing credit to a man. This was during the epitome of pre-me-too movement, when women were regularly suppressed."
Afterward, Shapiro used that experience as inspiration to become President of Production at Cineville International Films, a film production company based in Santa Monica, CA. At the same time, she joined UCLA's extension program as a faculty member teaching line production. Then, Shapiro had to put her filmmaking career on hold as she moved back home to New York to focus on taking care of her aging parents, raising her children, and helping close nuclear power reactors around the city. Shapiro told MY HERO that in 2019, during her break from filmmaking, she was surprised to find out that footage she had shot when she was a student at NYU became an essential part of the Netflix documentary Studio 54. Shapiro said, "Though long delayed, it was very fulfilling to finally get a credit as a cinematographer on a film which opened at Sundance and Tribeca." She continued, "It has been thrilling that The PRATT in the HAT has been so well received, I am hopeful that it will help restart my career as a filmmaker. I'm ready."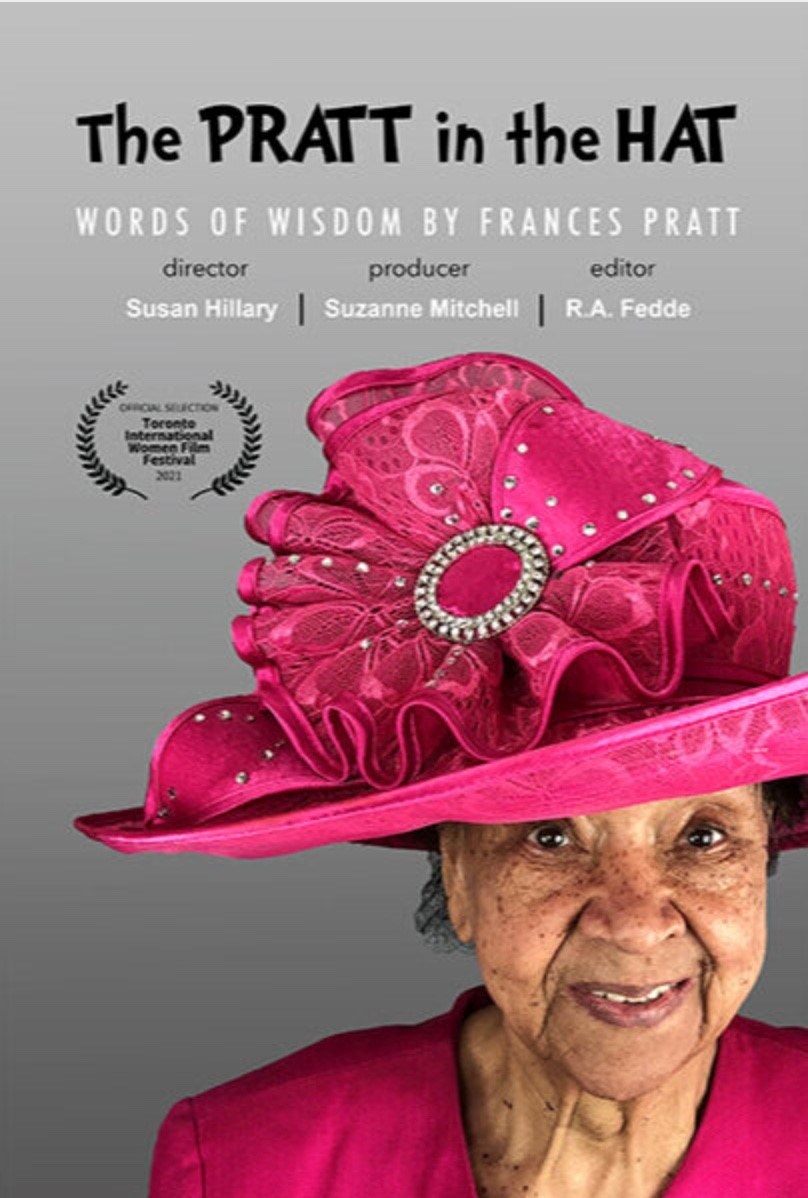 The PRATT in the HAT featuring Frances PrattThe PRATT in the HATWhen asked what her creative process is like, Shapiro described that "visuals, dreams, poetry, movement and stillness, and great stories" serve as inspiration for her work. The journey to create The PRATT in the HAT began in Rockland County, NY, where Shapiro and Frances Pratt, the protagonist of the film, are activists. Shapiro recalled, "At a political dinner, in a room filled with grey and black suits and dresses, Frances stood out like a beacon of light. She was seated at a back table in a very fancy bright pink hat. I was drawn to her and I introduced myself and asked if I could take a picture of her hat. That's when she informed me she has nearly 300 hats." After, Shapiro started to get to know Pratt, and "her prattisms"––or wise sayings––leading her to want to create a film about her. The filmmaker said, "I was inspired. Immediately I visualized a film which focused on her sculptural, colorful hats allowing her biography and civil rights theme to unfurl."
One thing that surprised Shapiro is that the lady with a hat collection of nearly three hundred does not keep her hats stored in boxes or in a designated closet. Instead, Pratt simply stacks them on top of each other, and transports them in big white trash bags. When asked what inspires her about Pratt, Shapiro explained, "Everything about Frances is inspiring. I am inspired by her wisdom, grace, and humor." Even though it has not been released yet, The PRATT in the HAT has been extremely successful in film festival runs. The film has been selected to be included in numerous festivals and won awards at four of those, such as the 2021 Cannes International Cinema Festival, Accolade Global Film Competition, and the World Film Carnival Singapore. When asked what she hopes to transmit to her audience, Shapiro told MY HERO, "I want to transmit a sense of wonder, a sense of humor, and a sense of pathos. And most of all I want them coming away with the feeling like they have just been read a good story."
You can view a trailer of The PRATT in a HAT at: /the-pratt-in-the-hat
To find out more about the film, go to: https://www.theprattinthehat.com/
To learn more about Susan Hillary, visit: http://www.susanhillary.com/
About MY HERO International Film Festival
The MY HERO International Film Festival brings together professional and youth filmmakers who honor local and global heroes working for positive change in the world. Thanks to generous sponsors, prizes are awarded to elementary, middle school, high school, college and professionals in a variety of categories including documentary, narrative, music video, animation, experimental, and more.
To find out more about the Film Festival go to: /Films/festival
Join us on November 19th at 2 p.m. PST for the 18th MY HERO Film Festival Ceremony, the celebration of the best of humanity. The featured winning short films shine a light on activists, peacemakers, environmentalists, humanitarians, artists & others who make a positive impact in the world. Congratulations to the filmmakers for bringing these important stories to life. Thank you to our prestigious Awards Presenters for their vision and generosity! Register HERE.
AND: Save the date for the Family-Friendly Awards Celebration on December 10, 2022, at 10 am (PST). Festival winners and their heroes will be on hand to answer questions and share their stories. Short clips from select films will be screened. Categories include narrative, documentary, music videos, animation, experimental, trailers, spoken word and PSAs. Awards are given to winners at Elementary, Middle School, High School, College and Professional levels. Register HERE.