Tatiana Grossman
by Molly Driscoll
Correspondent of The Christian Science Monitor

High school junior Tatiana Grossman founded 'Spread the Words' to send books, both paper and digital, to schoolchildren in Africa.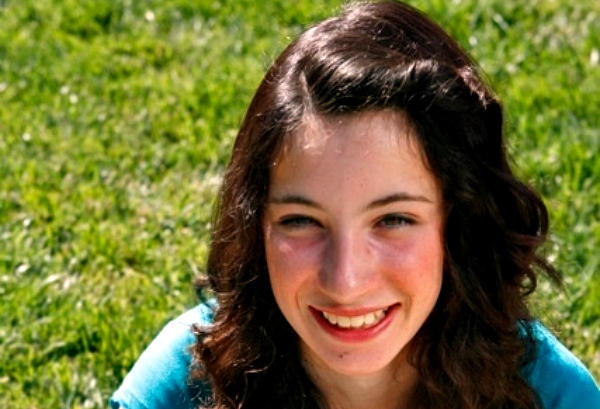 Courtesy of The World of Children Awards
Tatiana Grossman, a high school junior, says she's having a busy year so far, what with a full homework load.

But she has another demand on her time: her non-profit organization Spread the Words, an initiative Ms. Grossman founded that encourages people to send books to children in Africa, for which she recently won the 2011 World of Children Youth Award along with two other honorees. She's in New York City today to receive the award.

Grossman, who lives in Palo Alto, Calif., says she first found out about the high rate of illiteracy in Africa when she was 12. Her mother had told her about a book drive that was being organized by a local library aiming to donate books to schoolchildren in Africa.

"I was like, 'Wait, why would they need a book drive?' " Grossman says.

Her mother told her some of the statistics, and Grossman says they were a revelation.

"I was stunned," she remembers.

Soon after, Grossman started a book drive on her community library lawn after contacting the African Library Project, an organization founded in California that works with partners in Africa to donate books and compile libraries at African schools. The African Library Project gave her suggestions on how to set up the book drive and an address where she could send the books, Grossman says.

She eventually collected 3,500 books in 10 days, many of which were books from parents whose children had outgrown them.

Grossman says the results blew her away.

"I didn't even think I would get a thousand," Grossman says. "I was like, 'I'm just a kid. How am I going to do this?' I was really shy."

Today, Spread the Words has compiled libraries to serve 99 African villages and schools. Grossman was able to travel to Africa when she was 13 and see some of the results of her work.

"It was an unforgettable experience," she says. "It was amazing to see how [the students] were using the books."

Grossman has also spoken publicly about the organization, including at a literacy conference in Africa, where she delivered a speech in front of thousands of people. She found that was difficult, at first.

"I was pretty nervous about it," she says. "But once I got up there, the message was more important than my shyness."

Currently, she's working on a project with Silicon Valley experts, open source digital content providers, and teachers that would enable classrooms in Africa to have digital textbooks – a difficult challenge when many don't have electricity. The plan would involve classrooms installing projectors that would project textbooks and children's books onto a screen.

According to the current plan, schools that lack electricity will power their projectors using solar panels. Now that she's won the World of Children Award, Grossman says, the financial support that comes from winning the prize will make it possible for projectors to be installed in African classrooms.

"[The projectors will] have the largest impact on classrooms," Grossman says. "Right now, the teachers are teaching from memory."

In her spare time, Grossman enjoys swimming on her school team, playing oboe, and reading. Her favorite book is a children's book by Pam Munoz Ryan, "Esperanza Rising," about a young girl who moves to America from Mexico. Its message about conquering adversity spoke strongly to her.

"It was the first time I remember being exposed to a young girl who faced adversity and prevailed," Grossman says. "It opened my eyes to the problems other kids have and how strong they have to be to overcome them."
Page created on 3/14/2012 12:00:00 AM
Last edited 1/5/2017 8:35:04 PM
The beliefs, viewpoints and opinions expressed in this hero submission on the website are those of the author and do not necessarily reflect the beliefs, viewpoints and opinions of The MY HERO Project and its staff.
Related Links
Spread the Words
- Works to increase early literacy in Africa
World of Children Award
- Recognizes and elevates those selfless individuals who make a difference in the lives of children here in the USA and across the globe
Mattie Stepanek on MY HERO
- Read about a child hero who used poetry to find peace
Biblioburro: The Donkey Library
- Luis Soriano travels on the back of his donkey, bringing with him books for children of the rural communities who have no access to any bookstores or libraries