Terry Fox
by
Kayla Ceuric

from

Cochrane, Alberta

´´Nobody is going to call me a quitter´´

My Hero Terry Fox by Kayla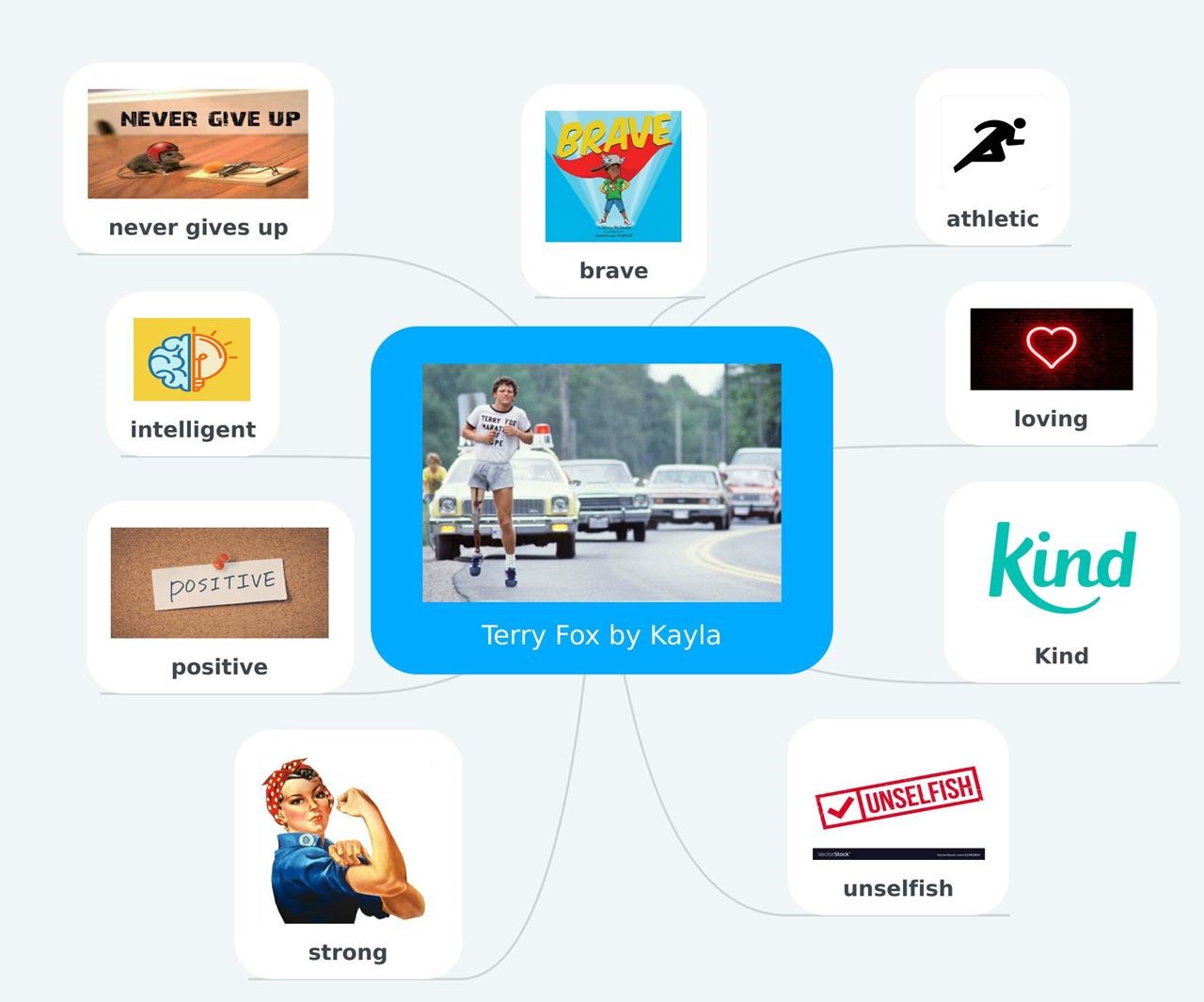 Terry FoxKaylaI chose Terry Fox because he wanted to run for cancer, for him and a lot of kids that have it, and adults. Maxine Trottier is an American-born Canadian and she is currently living in Newfoundland. This book is thirty-five pages long. My book covers parts of Terry's life, some of when he was born and when he has passed on in life, and some parts of life. This book is written in 2005 and Maxine Trottier became a Canadian citizen in 1970.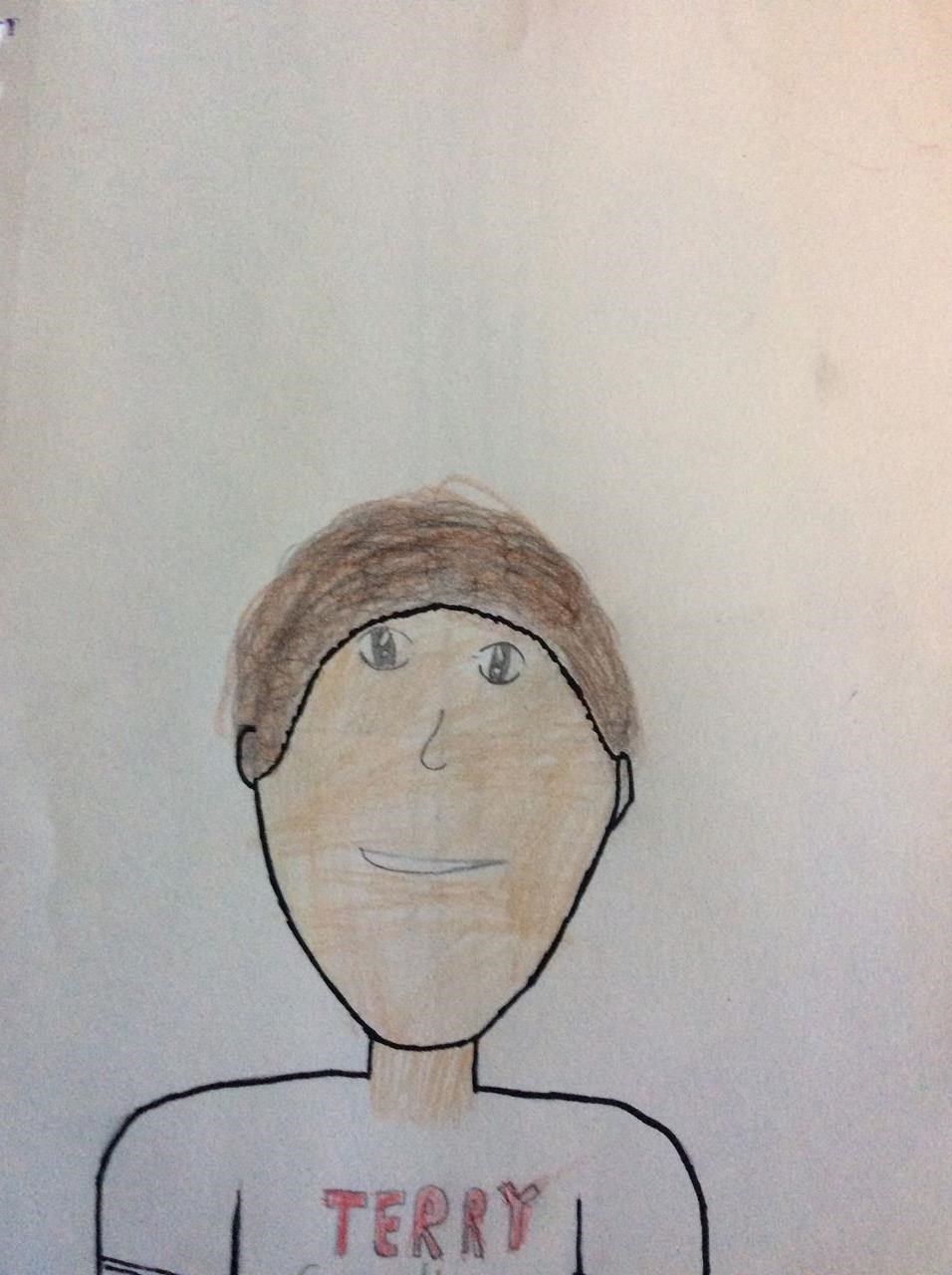 Terry FoxKaylaTerry Fox was born on July 28, 1958. Terry Fox was born in Winnipeg, Manitoba, and raised in Port Coquitlam, British Columbia. Terry had three siblings and his two parents' names are Betty Fox and Rolly Fox, and also his sister and two brothers: their names are Judith Fox, Derrell Fox, and Fred Fox. Terry went to Port Coquitlam, British Columbia high school and then Simon Fraser University. His family moved to Surrey, BC, in 1966, then they moved to Port Coquitlam in 1968. Terry was an athlete. He like soccer, rugby and baseball, but he was mostly into basketball. Terry looked up to his basketball coach Bob McGill in junior high school. He respected him a lot. Terry was not the best basketball player in junior high, but he worked the hardest. In high school, from all his hard work, he was the starting guard for the basketball team. In grade twelve he was named athlete of the year. After High school Terry went to Simon Fraser University. He chose kinesiology for his major. He wanted to be a phys-ed teacher.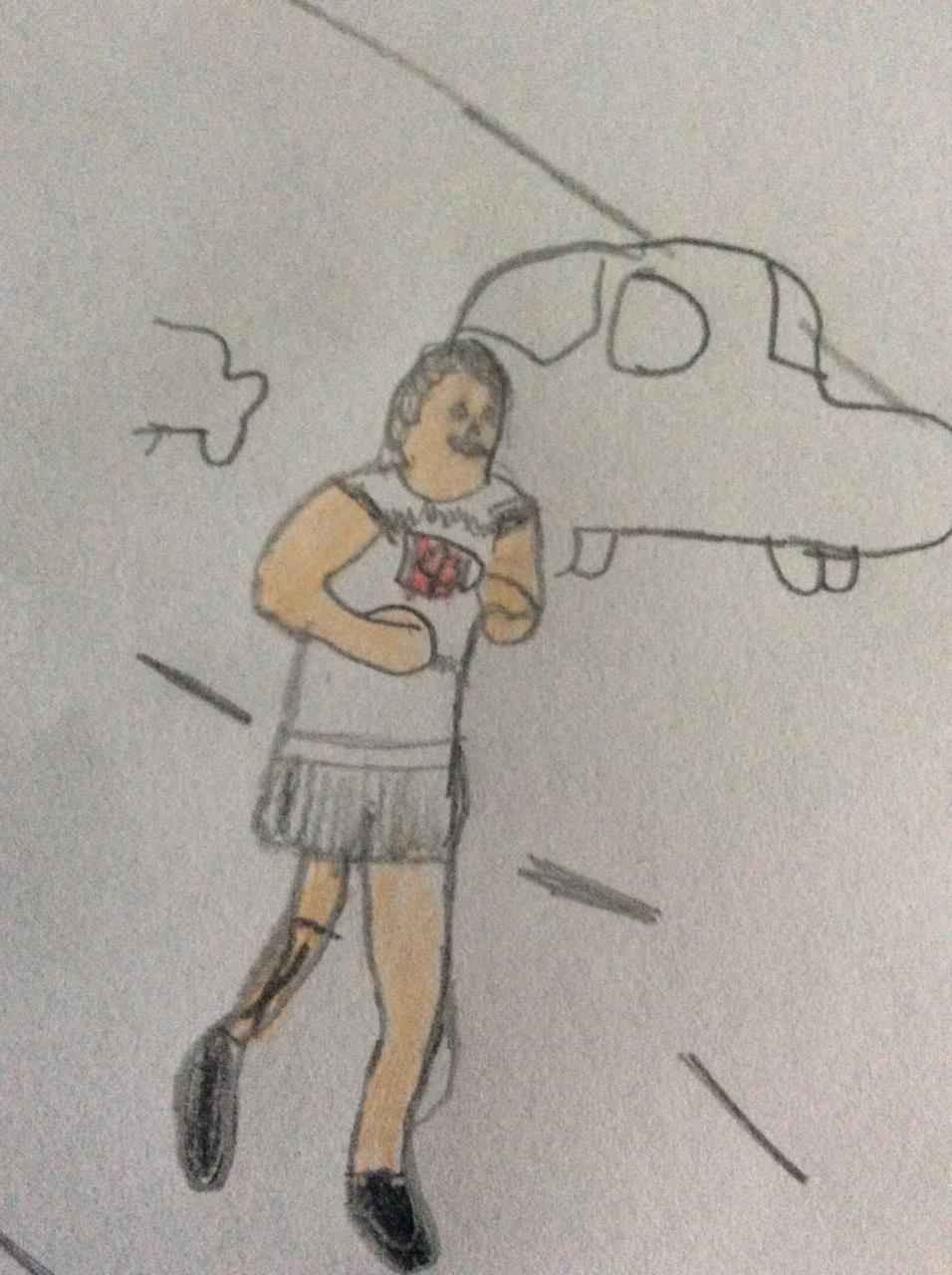 Terry FoxKaylaOn November 12, 1976 he was in a car crash. He only got a sore right knee from the car crash. His knee bothered him for a long time. In March 1977, he finally went to a hospital where he was diagnosed with osteosarcoma. It is a form of cancer that starts often in the knees. Then he was told that his leg needed to be amputated. He also needed to go to chemotherapy treatment too. He was told that he had a 50-percent chance of survival. He also learned that two years before this, he would only have a 15-percent chance of survival. This showed him how important cancer research is. He got an artificial leg and he was walking in three weeks after the amputation. The doctors felt that it was Terry's never-give-up attitude that helped him recover so soon. Terry felt that he survived because of medical advances and he wanted to live the rest of his life helping others. In the summer of 1977, Terry met Rick Hansen. Rick worked with the Canadian Wheelchair Sports Association. He invited Terry to try out for the wheelchair basketball team. He made the team and won the three national titles with them. Terry read an article about Dick Traum the night of his cancer surgery. He was the first amputee to complete the New York City Marathon. That inspired Terry. He went on a 14-month training program. He went to go tell his family that he planned to complete a marathon himself. Terry was angry at how little money there was for cancer research. Terry decided to run across Canada to raise money for cancer research. Terry hoped to raise one dollar for each of Canada's 24 million people. On October 15, 1979, Terry sent a letter to the Canadian Cancer Society. The CCS finally decided to support Terry. Terry also got a lot of sponsors' help on his journey. For example Ford Motor Company donated a camper van. The Marathon began on April 12, 1980, near St. John's, Newfoundland. Over the next few months, Terry raised a lot of awareness and raised a lot of money too. On September 1, he was forced to end his run because the cancer had came back and spread to his lungs.
I learned that Terry was a very hard working and educated person. If I could ask Terry three questions, they would be: How hard would it be to run with the leg? If you want anything in the world what would it be? What is it like to have cancer? I would want be his child because he would teach me work hard. Terry had a big family and he is a very good person and I could look up to him. Terry has taught me to work hard and never give up. I think other people would like this book because he is inspiring. I like that I chose Terry because he has inspired me, and when I am older I am going to work very hard. I think Terry is a great role model because he inspires people and never gives up.
Page created on 3/22/2019 4:05:57 PM
Last edited 4/4/2019 7:57:53 PM
The beliefs, viewpoints and opinions expressed in this hero submission on the website are those of the author and do not necessarily reflect the beliefs, viewpoints and opinions of The MY HERO Project and its staff.