by
McKenna Light

from

Rochester, New York in United States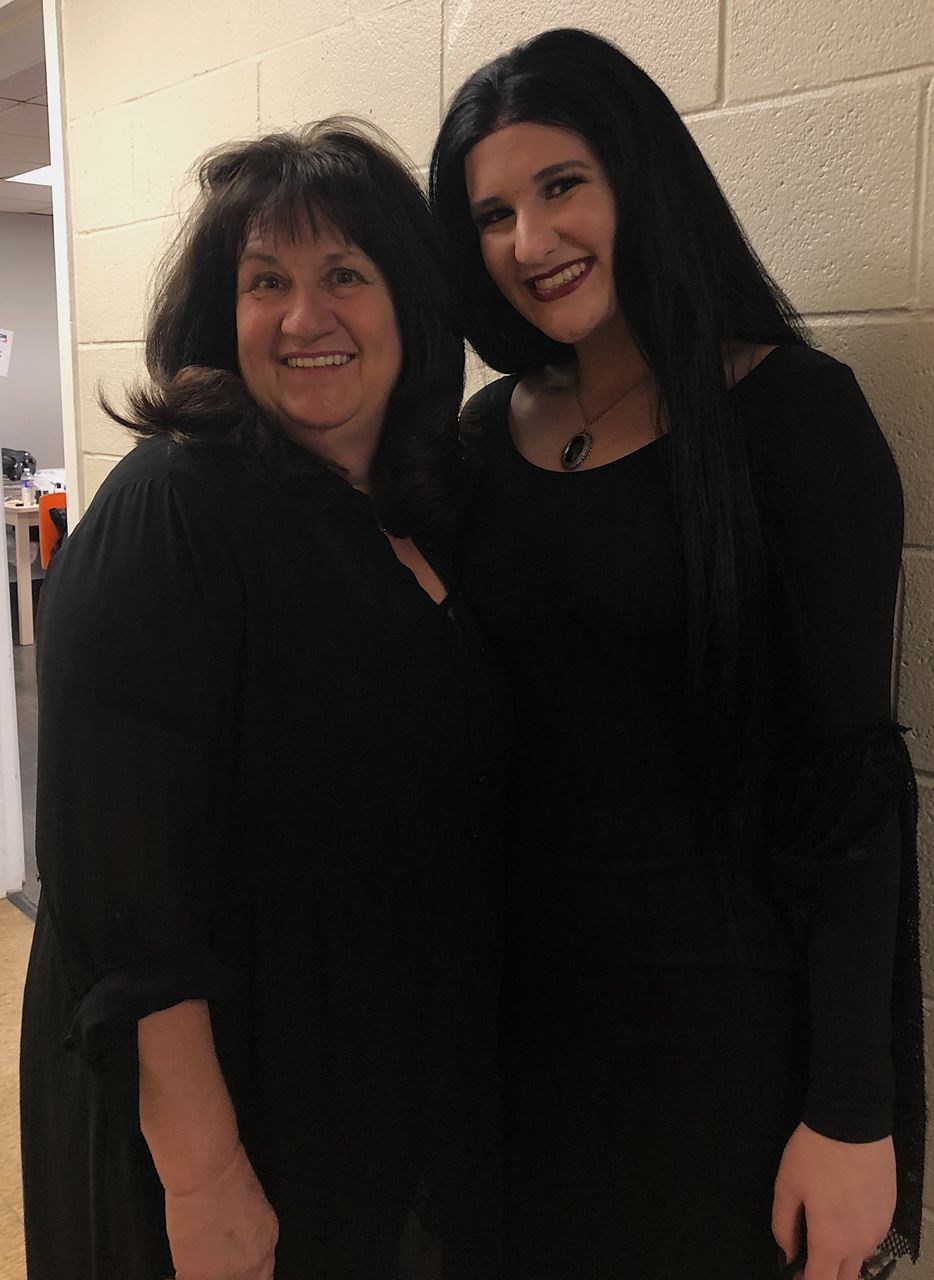 Terry Fyke and McKenna LightPhoto courtesy of McKenna LightHaving been in theatre since I was eight years old, I have worked with nearly a hundred different directors. Between artistic directors, choreographers and music directors, each person involved in every show I am a part of impacts me in varying ways. Among them all, none have ever had such a profound effect on me as Terry Fyke.
Born in Philadelphia, Pennsylvania but raised in Rochester, New York, Terry graduated high school from Rush Henrietta and then went on to study dance at SUNY College at Brockport, as well as music, drama and dance at SUNY Empire State College. Today, she still lives in Rochester with her husband, one of her three daughters, two of her many grandchildren, and one great grandchild.
Terry spends her days inspiring young actors to become better performers and better people. As the founder of Terry Fyke's Main Street Players, she strives each day to help her students focus on the journey and not the destination. The staff receives frequent reminders that the experience the kids have while creating the show is far more important than the quality of the performance in the end. This mindset helps foster a feeling of acceptance and camaraderie among the cast more so than with other companies. By putting the focus on the students, instead of the show itself, Terry inspires each of us to step out of our comfort zones, both onstage and off.
I met Terry in the summer of 2016. After seeing an audition notice on Facebook for Mary Poppins, I decided that I would try something new. When I arrived at the audition, I immediately felt welcomed even though I didn't know a single person there. Terry commended me for being so prepared and said how excited she was to work with my sister and me. Though her process was different than that of other directors I had worked with, I loved how much creative freedom we were given in order to develop our own characters. One year later I came back for the full company end-of-year showcase, where each show from July through June gets to reunite and perform songs from their show to celebrate all that we had done that year. When I got to the first rehearsal, Terry was there to welcome each one of us and talk to us about what we've been doing since our respective shows, which reminded me why I appreciate her so much.
Terry's commitment to her family is yet another reason I consider her an everyday hero. When I asked her grandson Jaden if he thought his grandma was a hero, his response was: "I do. I believe she's a hero because she always spreads positivity and shows love to others. Personally, she is a hero because she adopted me out of foster care. My grandma has been with me through thick and thin and I love her for that, and for that she'll always be a hero to me. I don't know where or who I would be without her."
Through her love, patience, acceptance and selflessness, Terry has inspired me to do what she does for a living. Because of my experiences with Main Street Players as a student, an intern and an apprentice, doing everything from choreographing to stage managing, I am ready to go off to college to pursue a career in the arts and in teaching. If I hadn't seen Terry as often as I did and been inspired by her to be passionate about not only what I do, but why I do it, I may not have been as prepared to have theatre be a part of the rest of my life.
The dance I have choreographed is to the song "Wash Away" by Skylee Shea. Terry's Christianity is a big part of her life and I wanted to honor that by performing a dance to a Christian-rooted song. Though I am not the most experienced technical dancer, Terry has taught me a lot of what I know about dance beyond just basic musical theatre steps. When creating this dance, I tried to incorporate steps that Terry herself has taught me, or my own variations. In addition to myself, the four other performers are all members of my show choir, the Five Point Performance Company, which is directed by Terry and a few of her other staff members. They agreed to take time out of their busy schedules to help me with this project because Terry is such an important figure in all of their lives as well, showing that she truly leaves a loving mark on every person she meets.
Page created on 1/22/2020 12:47:56 PM
Last edited 2/4/2020 4:57:06 PM