Tetsuya Nomura
by
William Walker

from

Shawna Safreed's room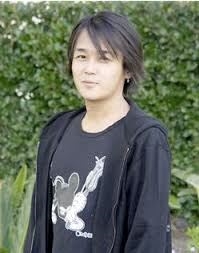 Tetsuya NomuraTV Troops Advertisment Tetsuya NomuraTetsuya Nomura is the creator of Kingdom Hearts and many other Japanese games. The job he has is at Square Enix, and he's a designer of characters for Final Fantasy. His age is 48, and he was born on October 8, 1970. He takes the most credit for the Kingdom Hearts games and movies. The city that he was born in is Kōchi Prefecture, Japan. He has made Kingdom Hearts games since Kingdom Hearts 1 published in 2003. There are 12 games and movies in the Kingdom Hearts franchise.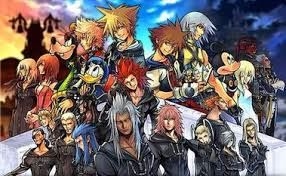 Kingdom HeartsWikipedia Charectors of Kingdom HeartsAs a child, he was involved in a lot of sports, and he did them for a long time in his life. In middle school, his dad said the "computer era was coming." So he bought his son his own computer. He played many games consisting of Legends of Star Arthur. These are the games he loved. These games inspired him, so he got a programing site to code his own games. Nintendo games were new, so he took good looks at them. Nintendo made many sports games. He began to love all games, but his favorite was Dragon Warrior because it had a story to it, and that was new to the world. His art teacher loved his own manga and showed him things that led him toward Final Fantasy. The jobs he looked for were advertising jobs. Then one day he found Square Enix because there was an art piece and he wanted to be in something like that. This looked amazing to him, so he sent a job application and he got the job he has today. He learned of a game that used Mickey Mouse as a character and he also saw a platforming game of Nintendo. The determination he had towards the Disney staff had an impact and soon they went and agreed to let him use Disney characters. He loved the main characters. He had Sora down in his mind. That was the character that he loved the most. He had the character and put him with Donald and Goofy who were looking for him because their king, Mickey, wanted them to look for the key Sora had to the many worlds of Disney.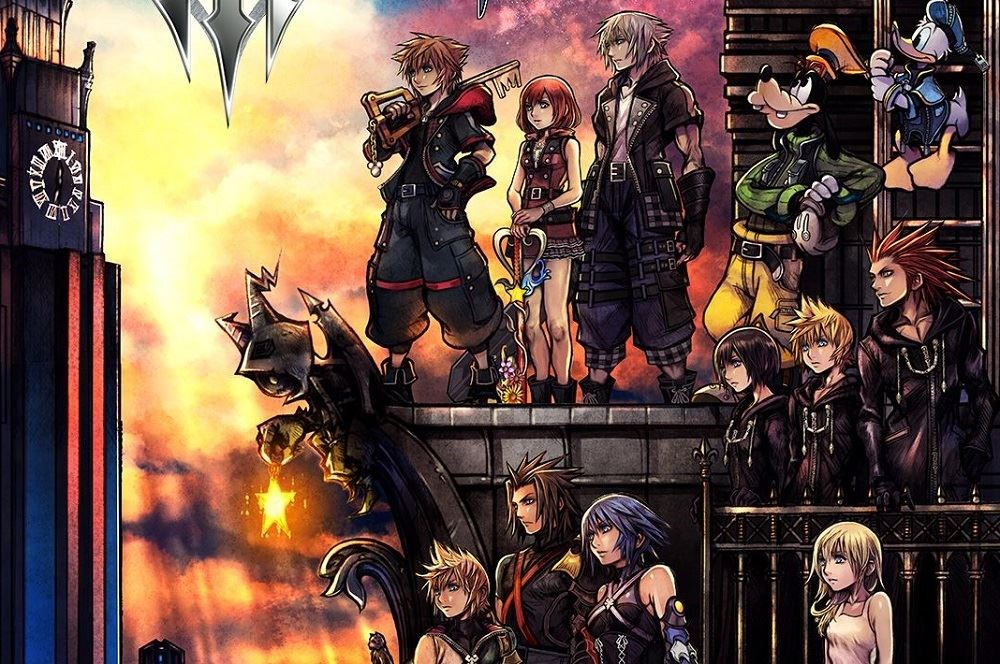 Kingdom Hearts 3https://www.destructoid.com//ul/523238-kingdom%20hearts%203%20box%20art%20header.jpgHe knew he should continue to create the Kingdom Hearts series, so he made Kingdom Hearts chain of memories for Game Boy Advanced in 2004. He loved what he did, so he made many games after that, but the next in the series is Kingdom Hearts 2. They made in 2010 Kingdom Hearts Birth by Sleep, along with Kingdom Hearts 1.5 and 2.5. They always wanted to extend things, so they made 1.5 and 2.5. Square Enix made 358/2 days. Square Enix made Dream Drop Distance along with other games. Only a month ago they published their best game: Kingdom Hearts 3. These games have changed me forever. I have many memories of these games. Many of my works in school have been inspired by Kingdom Hearts. I have started a project to replicate things in Kingdom Hearts. I listen to their songs every day. It means a lot to me.
He has been traveling a ton for interventions. There has been a lot for Kingdom Hearts 3. There are many questions people have for him. The Kingdom Hearts has been doing better than any Final Fantasy series. I have been playing these games since I was 6. I have had fun playing those games, and it sticks with me in hard times knowing "there is always a bit of light in the blackest of darkness." The best time I've had is close to Kingdom Hearts 3. With that near I played all the games and watched all the movies. They have been with me my whole life. I don't think I will ever give up on this amazing series.
Page created on 3/15/2019 2:28:10 PM
Last edited 3/22/2019 3:27:18 AM
The beliefs, viewpoints and opinions expressed in this hero submission on the website are those of the author and do not necessarily reflect the beliefs, viewpoints and opinions of The MY HERO Project and its staff.