"It is only work that is done as freewill offering to humanity and to nature that does not bring with it any binding attachment," says Swami Vivekananda.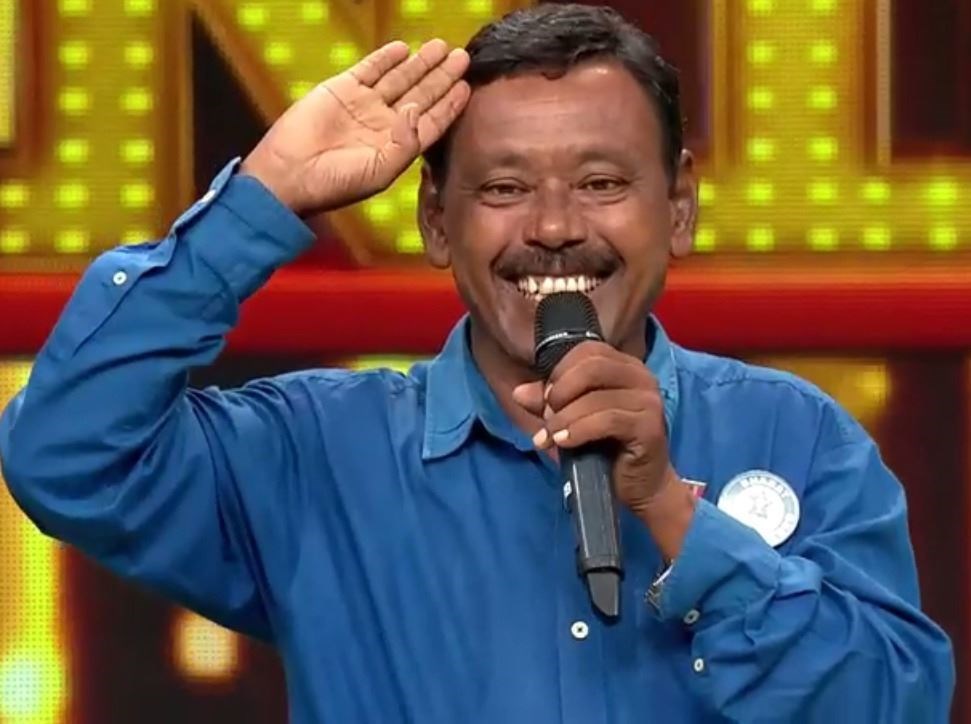 Karimul HaqueRahulgupta786786, CC BY-SA 4.0 via Wikimedia Commons
The only reason I started with this quote is because of the protagonist of my story – Karimul Haque, who is living proof of the above saying.
Karimul Haque was born on the June 7th, 1965, in Dhalabari of Rajadanga District in West Bengal. He is a tea garden worker in his early 50's who ferries the ill, the poor and the fragile to the primary health centre at Kranti, about 6 km away from Dhalabari - a place of bare minimum medical facilities, basic infrastructure like 'pucca roads' and electricity.
Thirty years ago Haque lost his mother due to a heart attack. He could not afford an ambulance service, and there was no other way to take her to the hospital. This incident shook him. He felt the need of the villagers who were poor and died due to lack of basic medical amenities. Four years later when one of his friends, while working in the tea gardens, collapsed, he tied his friend to his back and took him to the hospital on a bike. Karimul was able to save his friend's life. This incident motivated him to go a step further for the sake of humanity. He knew that the lack of concrete roads, poor mobile networks and petty earnings of the daily wagers were deterrents for the locals to have the luxury of a four-wheeled ambulance.
That's when he decided to start a bike ambulance in 1998, and bought a motorbike on loan. He started ferrying the needy people to hospitals and clinics on his bike. Soon, Karimul became the only saviour in and around more than twenty villages of Dhalabari.
He learnt the basics of first aid like dressing a wound, administering an injection and giving saline drips under a surgeon at the Jalpaiguri District Hospital. He could now provide the basic care at his doorsteps at the time of emergencies.
He is the visionary example of the phrase 'Service above Self'. Haque has saved more than 5,500 lives in and around many villages of West Bengal. A man who has a meagre earning of less than ₹5,000 a month invests more than half of this amount for ambulance services, such as fuel and other maintenance costs. He utilizes the rest of the amount to repay his bank loan. His indomitable spirit and selfless journey to serve the countless poor people who cannot afford the essential facilities inspires me the most.
In 2018 his bike ambulance was upgraded with an oxygen cylinder and waterproof stretcher. He started conducting regular health camps in the tribal areas with the funds provided by the Panchayats and Rural Development Department.
He was soon known as Ambulance Dada. Initially people used to laugh at him, thinking that he was just hogging the limelight, but he kept doing things for others and sacrificing his own comfort for the less fortunate ones. He did the best he could do to relieve people struggling without basic health care and basic education and shelter. He believed that it was not something that can't be changed.
It is often said that you don't have to be an extraordinary person to do extraordinary work. One can be ordinary and still do outstanding work for the ill-fated ones. He was never deterred by his own problems and kept focusing single-mindedly on serving the poor.
On January 26, 2017, he received the highly-designated PadmaShri Award for his selfless compassion and community spirit. In 2018 he was chosen as the guest speaker in TEDx Talks, motivating the upcoming generation to learn to contribute with whatever they have and as much as they can.
In 2021 January, Biswajit Jha, a journalist turned social entrepreneur, wrote a book about Karimul Haque and his contributions, with the name 'Bike Ambulance Dada.' In the same year he was chosen as a contestant in the special Karamveer episode of 'Kaun Banega Crorepati Season 12'.
Karimul dreams of an ambulance fitted with advanced health care facilities. But says will never give up his bike ambulance. A tea garden worker earning a measly income and undertaking such a visionary journey teaches us that no obstacles can get better of us. Nothing held him back in his vow of saving lives. His arduous journey restores my faith in humanity.
"Who are we as human beings if we ignore the suffering of others?" - Anonymous. My hero without a cape believes in the above saying.
Page created on 4/15/2021 3:29:00 PM
Last edited 4/16/2021 3:22:46 AM