My dad is a member of the generation of Americans that have, in recent times, been called "The Greatest Generation." This distinction has been associated with Americans who came of age during the Great Depression and fought in World War II. In addition, members of this generation have greatly shaped American business, government and society. They were patriotic, self-made, and hard-working citizens. Members of this generation could be called heroes for a variety of sacrifices and achievements. My father, now 80 years old, certainly deserves the title hero for his contributions to society, but what makes him a hero to me is his incredible devotion to his family.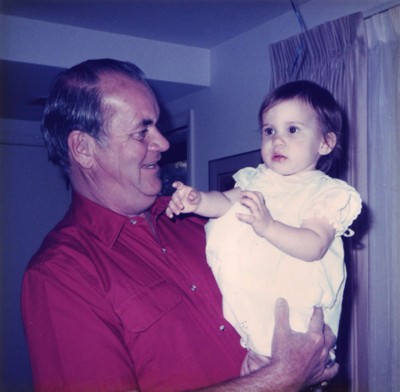 Thomas Victor Cordiner was born in 1927 in Grimsby, Lincolnshire in Gt. Britain. At just a few months of age, he moved to Quincy, Massachusetts with his parents and his 10-year-old sister, Doris. Growing up, he was called by his middle name, Victor, because his father's name was also Thomas Cordiner. Victor took schoolwork seriously and, like many young men of the time, he became involved in the Boy Scouts of America, eventually earning the title of Eagle Scout.
When Victor was a teenager, his father died of a heart attack. As a result, he was the "man of the house" and took on the responsibility of taking care of his mother and sister. Even so, Victor managed to get accepted at the United States Merchant Marine Academy. Before graduation, however, he served with the Merchant Marines in both the Atlantic and Pacific war zones.
My father met my mother in Boston, Massachusetts in 1950. On August 24, 1951, Thomas Victor Cordiner married Marjorie Elizabeth Moulton. The following year, my older sister, Gail, was born while my father was away at sea, working as a Captain of a cargo ship. Soon afterwards, my father decided to take a job ashore so that he could be with his family more often. He worked his way up from a job in an oil refinery and, eventually, became a highly respected executive with a major oil firm.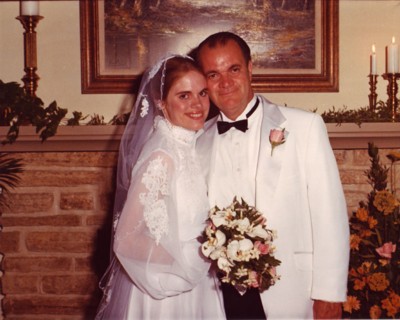 All my life, my father has demonstrated love and devotion to his family. My sister and I could always count on our dad for advice, encouragement and support. Rarely did my dad miss a school event. He spent quality time with us at home and on family vacations. I will always remember how he taught me to tell time with an old, broken pocket watch and when he walked me down the aisle at my wedding. My own three children have been truly blessed to have this wonderful man as a grandfather. He shows the same love and devotion to his grandchildren as he did to my sister and me when we were growing up.
A hero is someone who gives of him or herself and expects no payment in return and the gifts of a hero are often immeasurable. My father certainly fits this description. His love for his family and country are unconditional. His influence cannot be measured. Among the intangibles that I consider his gifts to me are my love of history and my sense of wonderment about how the world works. In addition, I know that my positive outlook on life comes from my dad. He is the eternal optimist and believes in the general goodness of people. He has taught me that there is nothing that cannot be accomplished with the right set of tools. This is a metaphor that has guided my life. Thanks Dad. You are my hero!
Page created on 12/18/2006 12:47:30 PM
Last edited 1/5/2017 11:20:23 PM