Viola Desmond
by
Dani Pereira

from

Cochrane, Alberta in Canada

"Change is gonna come. We have to be patient. Never give up. Never give up."
-Wanda Robson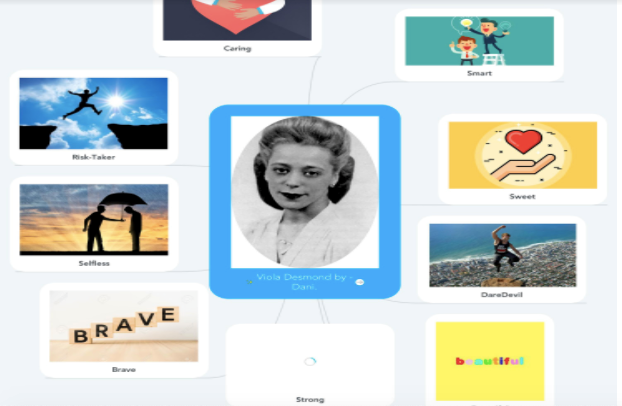 Viola Desmond web.By- DaniThe reason why I chose Viola Desmond was that she stood up to racism and she risked her freedom. My book is a biography. The author of the book is Jody Nyasha Warner. Jody Nyasha Warner is a writer, human rights advisor and former librarian. She was inspired to write this book because so much African Canadian history is either not well known or not documented. The book only covers what Viola Desmond is mainly known for as an adult. The book is fairly short, but has a lot of information. There are 28 pages. The time in Viola Desmond's life that the book covered was November 1946. The book I read was written in 2010.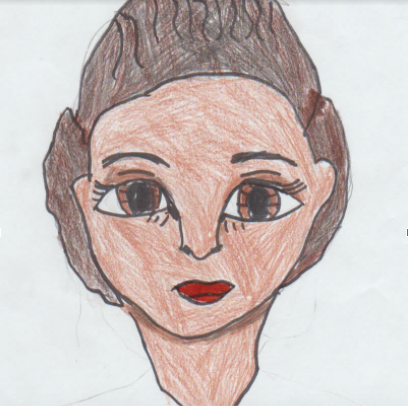 Viola Desmond drawing-By DaniViola Desmond was born on July 6th, 1914. She grew up in Nova Scotia, Canada. Her parents' names are Qwendolin Davis and James Davis. Viola Desmond had seven siblings. Her sibling's names are: Wanda Robson, Gordon Davis, Emily Clyke, Olive Scott, Helen Fline, Alen Davis and Constance Scott. Viola Desmond went to Bloomfield High School. Other than school, Viola Desmond was interested in hair, and beauty. She was motivated by her parents to become a businesswoman. She taught at a segregated school. She opened up a beauty school for black and white people. Viola Desmond is known for standing up against segregation. She sat in the "whites only" movie theatre seats. What inspired Viola Desmond to become the woman she became with a Canadian civil rights legacy. From a young age, Viola dreamed of having her own business. By 1946, she was making her dreams come true. Viola was only 32, yet she had her own beauty salon. She had set up a school to train other black women to work in the beauty business.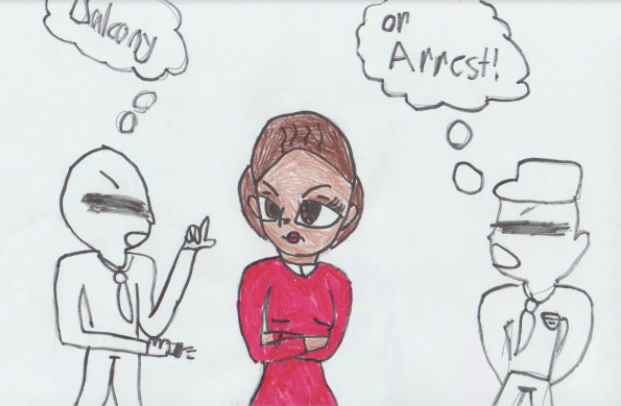 Viola Desmond action pictureBy- DaniViola Desmond's challenge that she faced was standing up to a segregated movie theatre. Unfortunately, she went to jail for one day and went to the judge. She was fined a 20 dollar fine, and she was free. She dealt with racism while she tried to start a beauty school for women of all races. After being arrested, she completed her project and made her beauty school that was not segregated. Viola Desmond looked up to a woman with the name of Madam C.J. Walker, who was the first black woman to become a millionaire in the United States. Viola Desmond was brave, smart and a risk-taker. She was brave when she stood up to racist people. She was a risk-taker as a black businesswoman. She was smart. She knew that the movie theatre she sat in was segregated, and she knew if she went to jail it wouldn't be for long. Though Viola Desmond is known for the good things she did, she was a human too. She was rather sassy, but also kind. She got frustrated when she got sent to jail, but she always kept her hopes up. After the "event" happened to Viola Desmond, unfortunately, her marriage ended, and she closed down her business and moved to Montreal. Viola Desmond is now remembered and honoured with her picture on the Canadian 10 dollar bill.
I learned that Viola Desmond used her life to make a difference in the world. If I met Viola, I would ask: What was it like being arrested? What did you think of the workers and police who arrested you? Why did you choose the white seats when you knew the movie theatre was segregated? I would want to be Viola Desmond's daughter because she would teach me what is right. I like the book because it explained what happened in her life before the movie theatre event happened. Though it was a good book, I would explain what a balcony means to those who might not know. I learned from Viola's life is that no matter what happens, don't give up. I highly recommend this book because it has a lot of good information. I'm happy I chose Viola Desmond as my hero because she led a courageous life, she was a risk-taker who wasn't afraid to stand up for her rights and the rights of others. After reading this book, I certainly look up to Viola Desmond as a true Canadian female pioneer.
Page created on 5/28/2021 4:25:01 PM
Last edited 5/28/2021 10:16:59 PM
The beliefs, viewpoints and opinions expressed in this hero submission on the website are those of the author and do not necessarily reflect the beliefs, viewpoints and opinions of The MY HERO Project and its staff.