"A hero is a man who does what he can" (Rolland). With French novelist Romain Rolland's words, it is clear to say that a hero can be any ordinary person. A hero is somebody who does everything they can to make other people happy and succeed. Heroism today can be seen across the globe with ordinary people. While some of these people are well known and recognized for their heroic actions, many are the everyday type of people who perform little acts of kindness for others. One student inviting another to sit with them, a person who will sacrifice himself/herself for another, or an individual who continues to stay optimistic even in the darkest of times can be seen as heroic. Optimism, fearlessness, and bravery are recognized in each of these three examples, which are qualities that society encourages in a hero. To be considered heroic, one must do what is necessary to benefit and inspire the lives around them. Someone doing what they can does not mean that they must be rich or powerful, it means that they work hard, don't give up, and act on their words to make the world a better place. To do this, it requires not only a determined attitude, but also a positive one that can help the person overcome any difficulties that come their way. A hero who deserves recognition and appreciation is able act on their words and pick themselves back up after difficulties, no matter the size, and persevere. Optimism and fearlessness is needed to keep on going after facing many obstacles. Bravery is also vital to taking action on one's words and beliefs.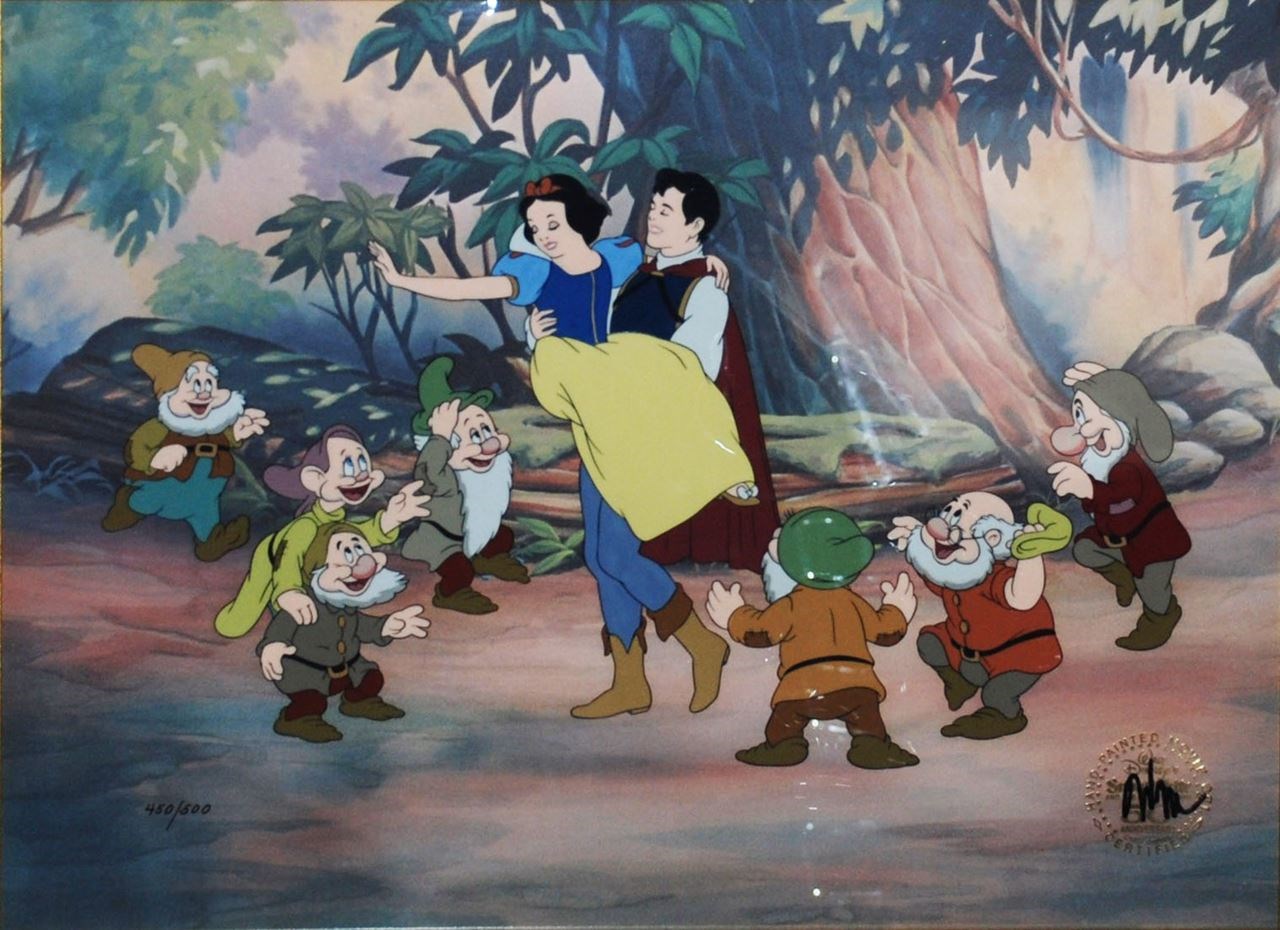 Snow White and the Seven Dwarfs was the first full-length animation feature filmanimationsensations.comBravery, optimism, and fearlessness are some traits that led Walt Disney to hold the record for most wins and nominations in Academy Award history. Disney is one of the most well-known pioneers of filmmaking. He is the creator of many animations we know today as classics, like Snow White and the Seven Dwarfs, Pinocchio, and Dumbo. The family entertainment he created took animation, kids' happiness, and family entertainment to a different scale. Disney designed many sources of happiness for children from theme parks to merchandise. Even after his death, the classic movies, shows, and parks he created continues to provide happiness and inspiration for future generations. Nonetheless, Disney had struggles to overcome. Having a rough childhood, facing failure over and over again, and enduring the suffering when his employees had walked out on him is just a small list if what Disney had been through to gain his success. In fact, these particular struggles are a part of what makes him extraordinary. Not only does he persevere, he inspires others to make their words a reality. Walt Disney not only takes action on his beliefs, he is also able to pick himself back up to where he started and continue working hard after facing hardships.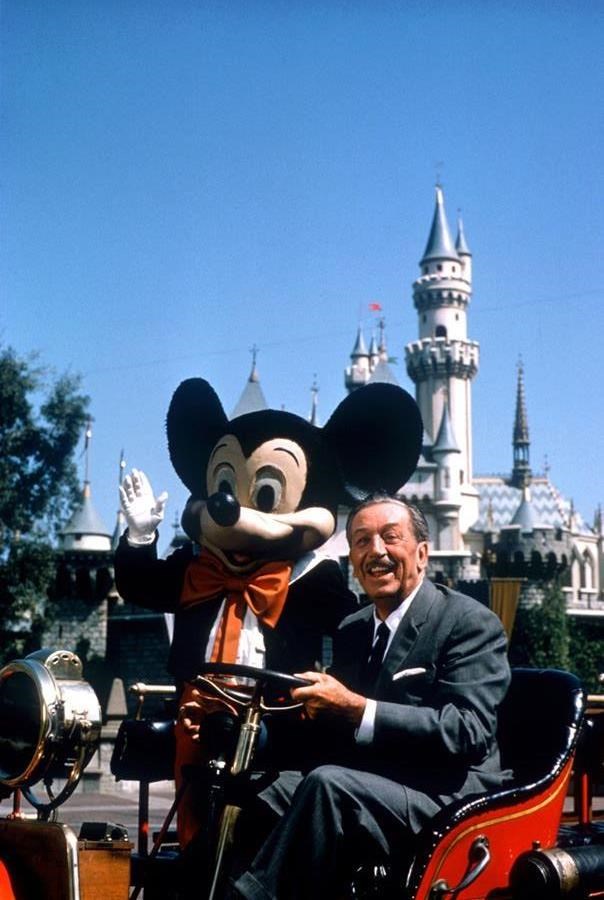 Walt Disney at Disneylanddisneyparks.disney.go.comWalt Disney is considered above the average man or woman because he acts on his words and makes many people happy. Disney not only said he believes in education, he executes his beliefs and started a school to help his animators and future animators advance their skills: "'It's the principal thing I hope to leave when I move on to greener pastures. If I can help provide a place to develop the talent of the future, I think I will have accomplished something.'" (Biography in Context). Disney says he wants to "help provide a place to develop the talent for the future" meaning he wants to establish a place for future artists to live and grow, and only when he achieves that goal, then he really would have been successful. He created California Institute for the Arts, or CalArts in Valencia, California after saying those words to prove he does believe in education and acts on his words. Disney creates a college just for animators, showing he really cares about educating animators and developing their capabilities. He was not forced to construct this school, but did it because he believes in it and acts on his words and opinions. This shows that if he truly believes and cares about something that much, he will try to help the cause all he can. That makes him above the average man or woman because he had created a place for artists to prosper not only in his time, but also for future generations. Not only did Disney build a school, he has an idea of a park and acts on it: "'We believed in our idea – a family park where parents and children could have fun – together,'" (Disney, "DisneyDreamer"). With Disneyland, Disney wanted to create a place that would make people of all ages happy. His exact words, "where parents and children can have fun - together," shows he's not determined to make only kids entertainment; he wants to create places that's enjoyable to everyone. Even to this day, the success of Disneyland is overwhelming and it makes thousands of people happy daily. These actions make him distinct against the other millions of people in this world because he has an idea, follows through, and makes people delighted; most people would have an idea but stand by and wish it would become a reality. Since Walt Disney built a school for artists and Disneyland for many people to enjoy, he is considered a hero.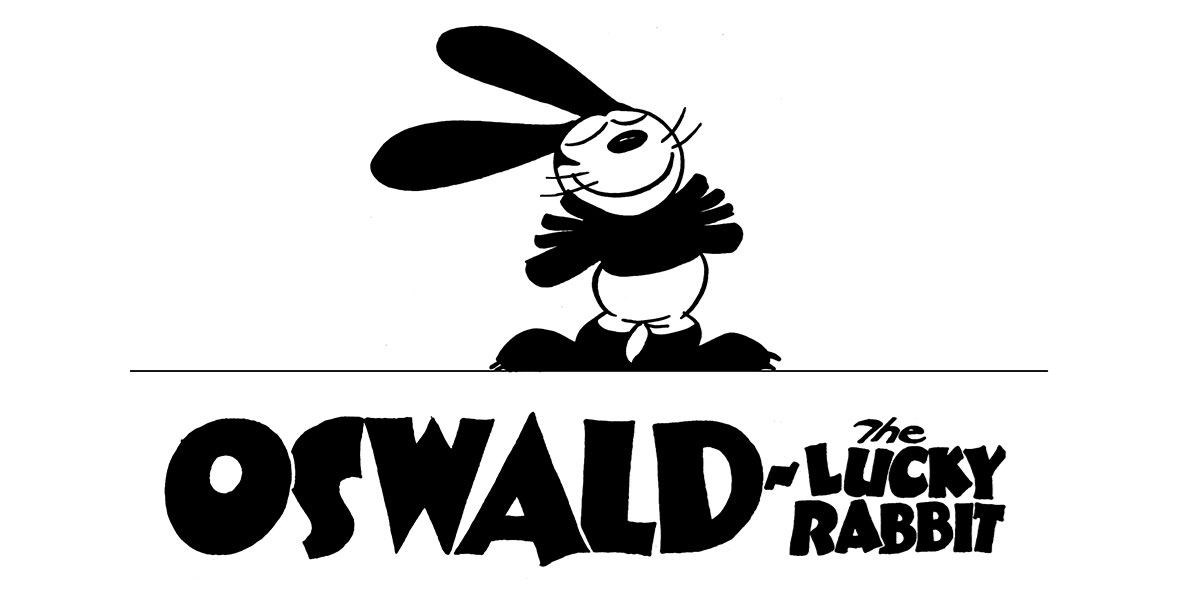 One of Walt Disney's early creations: Oswald the Lucky Rabbitohmy.disney.comIn addition to executing his words, Walt Disney perseveres and works hard when there were roadblocks he had to face. Disney's first business failed, but he didn't give up, and instead, he worked hard to get back on his feet: "By 1922, Disney had set up his first small cartoon production company... Their business soon failed though… anxious to get back on his own, moved to California, in 1923 and started a business with his brother Roy," (Biography in Context). Although Disney has faced failure with his animation company already, he was still wanting to get back out there. The phrase "anxious to get back on his own" shows that he really wants to into the business by himself again, and with the word "anxious" emphasizes his need to be out in the industry on his own. He refuses to let the failure of his first company stop him from doing what he wants to, and this already filters Disney out from others, who may give up after facing one failure. Rather than sulking because of his recent failure, Disney gets back on his feet and works harder to achieve his success. He took jobs that will give him experience and worked harder to be successful. This hard working quality he has proves that he had to struggle and pull through for his accomplishments and makes him stick out next to an ordinary individual. Disney created many films before his death, and by working hard, was able to accomplish a lot work: "The little film company moved to Hollywood and produced 56 'Alice' films in three years. They also introduced the 'Oswald the Rabbit' series, producing 26 of these cartoons in less than two years" (Business Leader Profiles for Students). After moving from Kansas to California, in the first 3 years, the company made 81 animation shorts, which estimates to making about 1.5 shows per week. To complete the amount of work they did in that small of a time frame proves he worked hard and persevered to get it all done. The hard work Disney put into his company and animations clearly shows that he didn't have success handed to him and that he worked hard for his reputation and success. To make all of this possible, Disney must work really hard and sets him apart the majority of the world. Disney doesn't let one setback stop him from doing what he wants, and instead works harder. Because he doesn't give up when failure first hit him and put effort into his animations, Disney has gained a heroic legacy.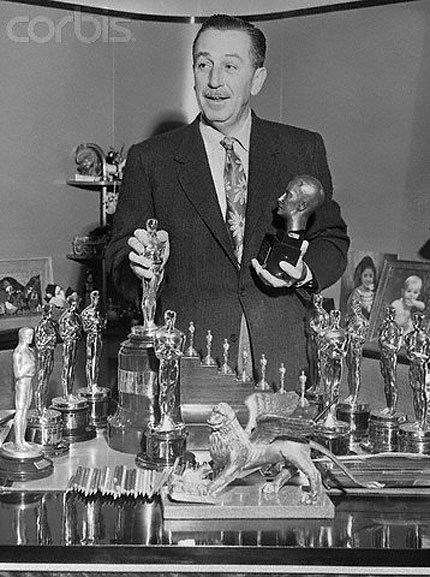 Walt Disney with his many Academy Awardsvintagedisneyparks.tumblr.comRegardless of tough or easy times, Walt Disney possesses determination and works hard through adversities and takes action on his beliefs to change the world as he sees fit. Everyone is aware of Disney's famous name and his accomplishments. However, what not everyone is aware of is his constant optimism and determination to get to the place he is today. Despite the ups and downs of his life, Disney kept picking himself back up if he fell. How Walt Disney dealt with his conflicts and not giving up influences others to do to the same. Also, the actions he takes on his words benefit many people even to this day, providing happiness for everyone. Not only does he bear determination and bravery, he is an inspiration for us all: "Disney received more than 700 awards for his creative achievements, including an honorary Academy Award in 1939, four Academy Awards in 1954, and the Presidential Medal of Freedom, awarded to him by President Lyndon B. Johnson in 1965. He was also honored with the Freedom Foundation Award later that same year," (Biography in Context). This long list of accomplishments Walt Disney proudly has is inspiring not because this list made him wealthy or powerful, but because he accomplished quality work that is eligible for this honor. It is especially inspiring to see Disney be so successful since he did not have much success in the early years of his career. As a child growing up with Disney's creations, it was hard for me to think he didn't start off successful, and seeing someone being able to turn their life around even after facing so much failure inspires me to do the same. So when man does what he can, but fails, he would still be considered a hero. Disney gave the world everything he could while he was alive. Although he had a great deal of trouble starting up his animation studio, he continues to work hard, and later becomes more successful than ever. Disney's life story is a real life example of a fact that seems like a myth. Working hard and not abandoning your dreams, no matter how much trouble one has been through already, pays off in the end.
"Romain Rolland Quotes." BrainyQuote, Xplore, www.brainyquote.com/quotes/romain_rolland_140829.
"Walt Disney." American Decades, edited by Judith S. Baughman, et al., Gale, 1998. Biography in Context, https://link.galegroup.com/apps/doc/K1602000394/BIC1?u=powa9245&xid=6682df14. Accessed 27 Dec. 2017.
"Walt Disney." Business Leader Profiles for Students, edited by Sheila Dow and Jaime E. Noce, vol. 1, Gale, 1999. Biography in Context, https://link.galegroup.com/apps/doc/K1604000058/BIC1?u=powa9245&xid=d11d812d. Accessed 1 Jan. 2018.
"Walt Disney Quotes." DisneyDreamer.com, 19 Aug. 2017, www.disneydreamer.com/walt-disney-quotes-3/.
"Walter Elias Disney." Gale Encyclopedia of U.S. Economic History, edited by Thomas Carson and Mary Bonk, Gale, 1999. Biography in Context, https://link.galegroup.com/apps/doc/K1667000043/BIC1?u=powa9245&xid=3c8ea6d2. Accessed 29 Dec. 2017.
Page created on 2/25/2018 10:38:22 PM
Last edited 8/26/2018 1:05:35 AM