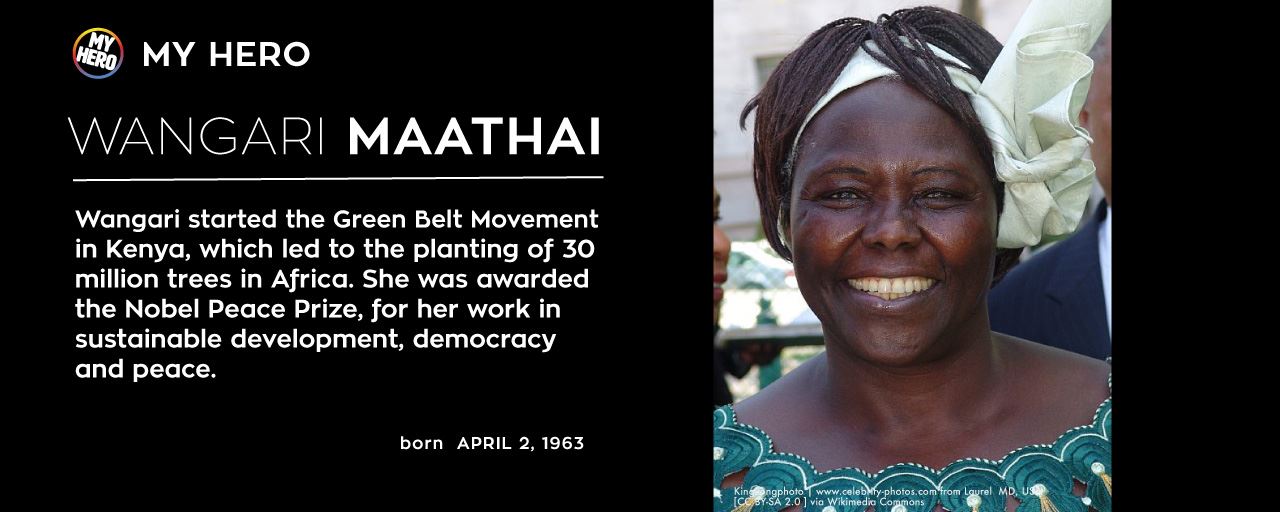 Credit: Kingkongphoto | www.celebrity-photos.com from Laurel MD, USA [CC BY-SA 2.0 ] via Wikimedia Commons
Films celebrating Wangari Maathai
Enjoy these winning films from the MY HERO Film Festival made by students and professionals featuring the remarkable heroism of Wangari Maathai.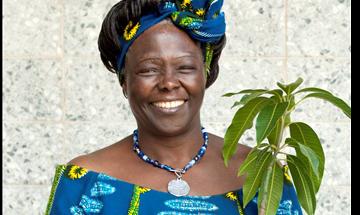 Wangari Maathai Tribute Film
To commemorate and honor the life and work of Professor Wangari Maathai.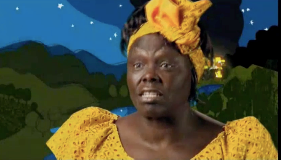 Hummingbird [excerpt from dirt! THE MOVIE]
Wangari Maathai shares a simple story to illustrate a powerful point.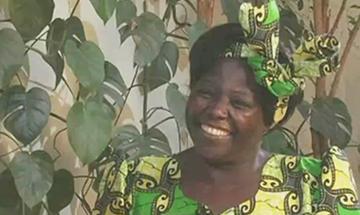 NOBELITY: Wangari Maathai [Excerpt]
An Excerpt from the Feature Doc "Nobelity" produced by Turk Pipkin.
View this film to learn how 11 year old Felix from Germany was inspired by Wangari Maathai.
Young Voices for the Planet: Watch this film about Felix from Germany, who was inspired by Wangari Maathai, and hopes to plant 1 million trees. (running time 5 min)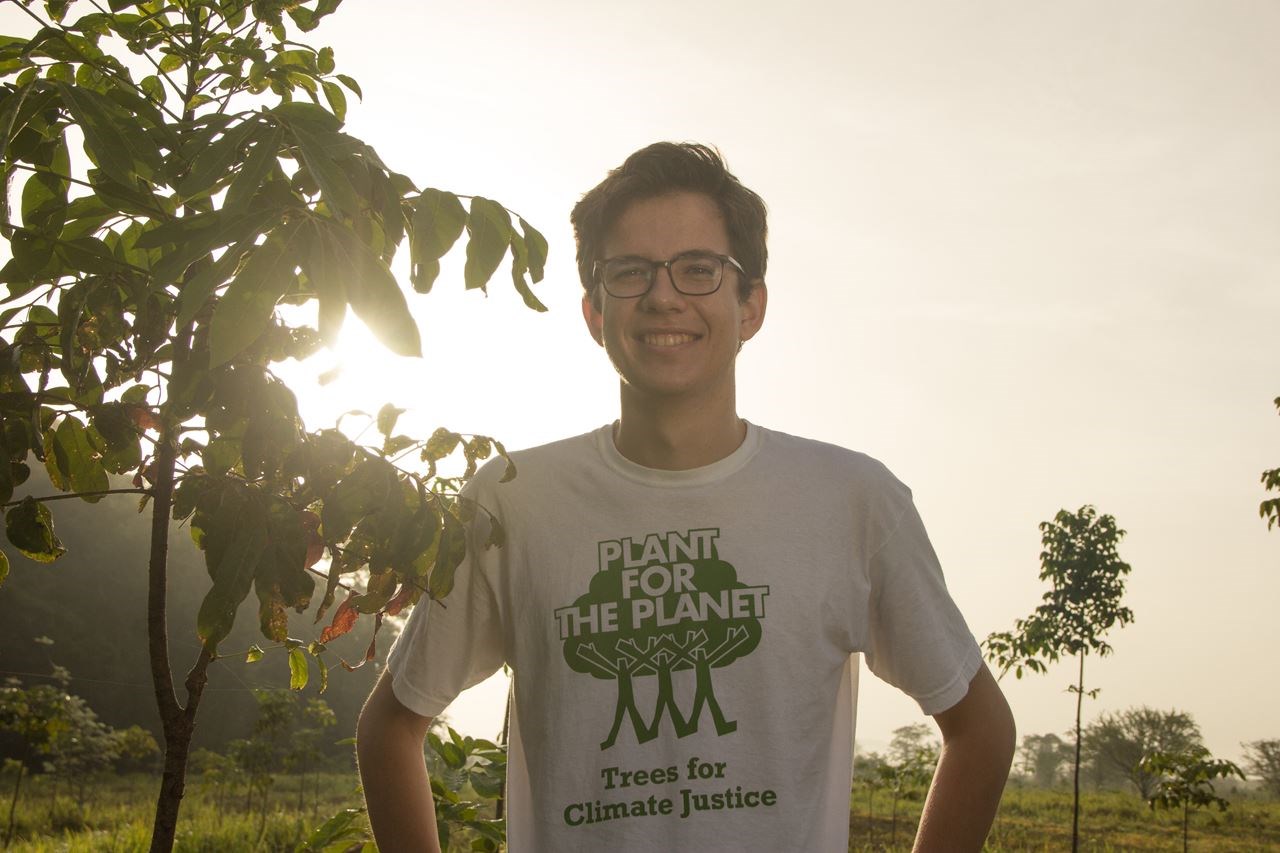 Credit: Wikimedia
Stories Celebrating Wangari Maathai
Wangari Maathai is a hero to students and colleagues alike, and her heroic efforts came from exemplifying the women who inspired her.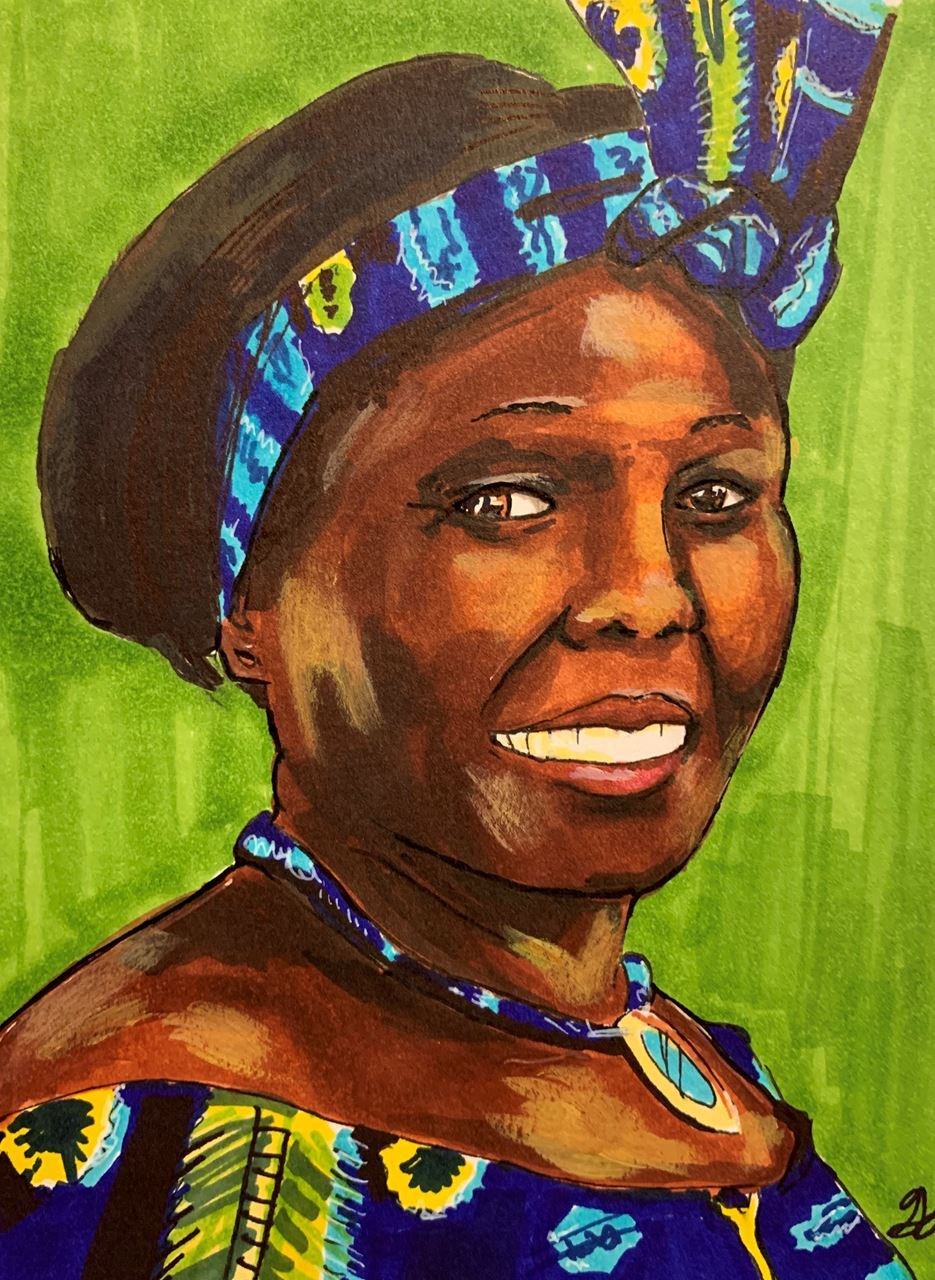 Wangari Maathai
A high school student from Henrietta, New York, shares why Wangari Maathai is her hero.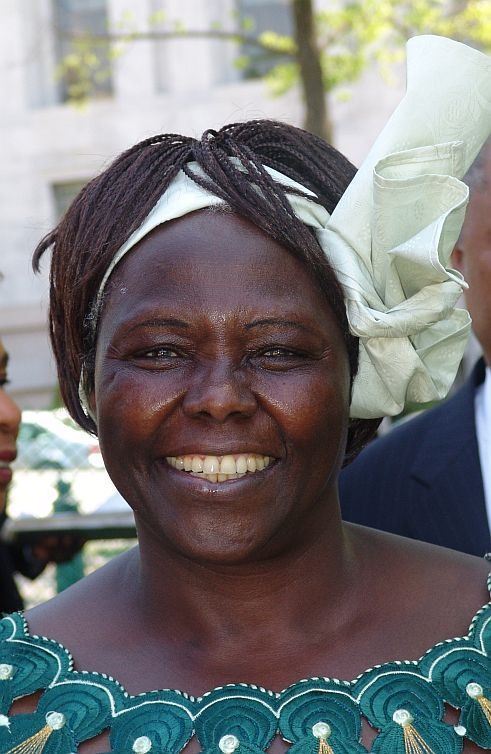 Wangari Maathai
Excerpt from The MY HERO book a chapter written by Francis Moore Lappé on Wangari Maathai.
From the Gallery | Art Miles Mural Project Inspires Wangari Tributes
Wangari Maathai is an inspiration to women and environmentalists alike. Her passion and work for a sustainable future and the betterment of the planet, in particular in Kenya, is memorialized through the art work below. Each artwork show how Maathai positively influenced environmental and political initiatives through scenes of nature and Maathai working with others, specifically with women, to education on land preservation.
Art Miles Mural Project is a My Hero partner for the HERO MILE. This is one of the murals to be included


Credit: Linda Gallagher
The Greenbelt Movement has planted over 30 millions trees in Kenya and serves as a model program for the rest of the world.


Credit: greenbeltmovement.org
Organizer created on 10/25/2017 6:14:24 PM by Vincent
Last edited 11/19/2020 1:11:21 PM by Laura Nietzer