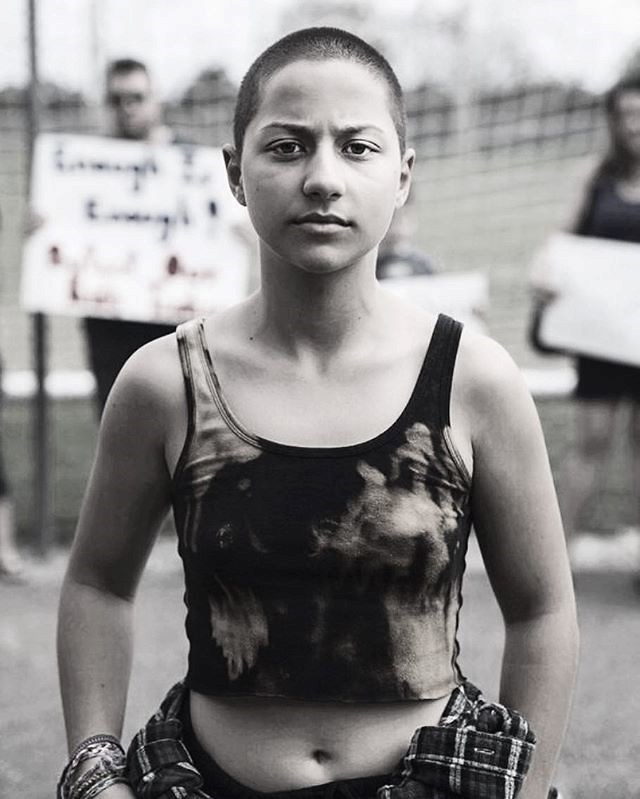 Activist Emma "X" GonzálezFlickr, with permissionA member of Time Magazine's 100 Most Influential People in 2018, Emma González, also known as X González––who uses they/them pronouns––is an American gun control activist. Born November 11, 1999, González's inspiration comes from their survival of the Douglas Marjory Stoneman High School shooting, the deadliest school shooting in U.S. history, which killed 17 people in Parkland, FL on Feb. 14, 2018.
In response to the tragedy, the activist became a passionate advocate for gun violence prevention and helped organize national student movements to support these efforts. In March 2018, they along with other student activists and survivors, worked to help pass a bill in Florida legislature that created stricter gun control regulations. At the same time, González and other Parkland survivors led March For Our Lives, "a courageous youth-led movement dedicated to promoting civic engagement, education, and direct action by youth to eliminate the epidemic of gun violence." Creating efforts that push the U.S. Congress to implement greater gun control, March For Our Lives says, "We will not stop until we see the change we demand. We're going to end the gun violence epidemic in America." Additionally, the organization's work goes beyond advocacy and embodies action, as in the 2018 midterm elections, they caused a 47% increase over the previous election and the highest youth voter turnout in history. Due to this, 46 NRA-supported candidates lost their elections that November.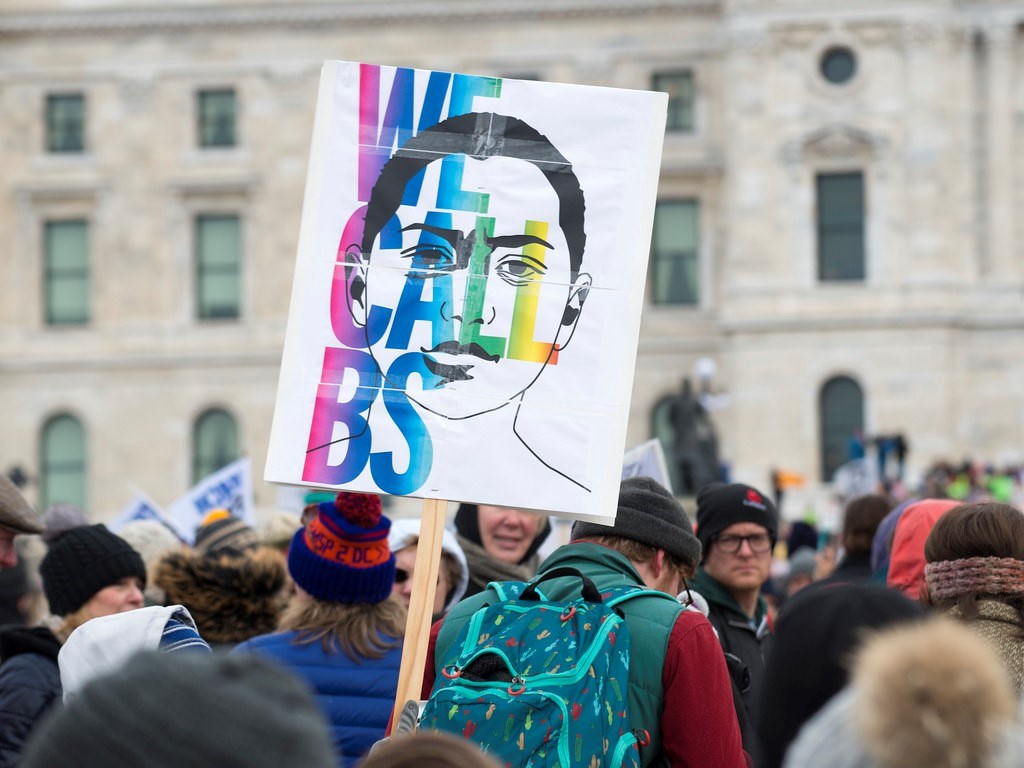 "We Call BS" sign in gun violence prevention protestFlickr, with permissionTogether with their classmate David Hogg, González co-founded Never Again MSD, an organization aimed to spread awareness on issues such as civil rights, the fight against genocide, and gun control. "I really think that a lot of people underestimate the power that they have and the influence that they can have," González, 22, said in a 2021 interview at the Reuters Next conference. They continued, "The kids of this generation are just made of a different material and I am really glad that we were able to start young in terms of our activism."
On Feb. 17, 2018, González gave an incredibly powerful speech named "We call BS," where they addressed politicians and former President Trump at a gun control rally in Fort Lauderdale, FL in a call to action:
I read something very powerful to me today. It was from the point of view of a teacher. And I quote: 'When adults tell me I have the right to own a gun, all I can hear is my right to own a gun outweighs your student's right to live. All I hear is mine, mine, mine, mine.' They continued by addressing Trump, 'I'm going to happily ask him how much money he received from the National Rifle Association… Thirty million dollars. And divided by the number of gunshot victims in the United States in the one and one-half months in 2018 alone, that comes out to being $5,800. Is that how much these people are worth to you, Trump?
After graduating high school, González then shifted their focus toward their education by attending the New College of Florida––which they graduated from this past spring. However, they believe that it is very likely that they will return to activism soon with a better informed outlook. Last June, four years after the tragic shooting, González told The Atlantic in an interview: "I took a lot of anthropology classes in college, political classes, sociology classes, humanities. I learned a lot about colonization, genocide, and critical race theory, which ironically [Florida Governor Ron] DeSantis just made illegal. I've really been able to understand how the world has gotten to the point that it has, and where we could go to create positive change." Lastly, the activist expressed in a frustrated manner, "It would be incredibly easy to make this change, and if we did make a change, it would be incredibly easy to see the results very quickly. The only people holding us back are those members of Congress who either do not believe this is a problem or are taking money from people who should be labeled a terrorist organization."

Page created on 11/7/2022 6:48:44 AM
Last edited 11/7/2022 6:56:34 AM