Who can be my neighbor? How a 'lens of care' can transform US cities.
by
Maisie Sparks, CSM Contributor

from

United States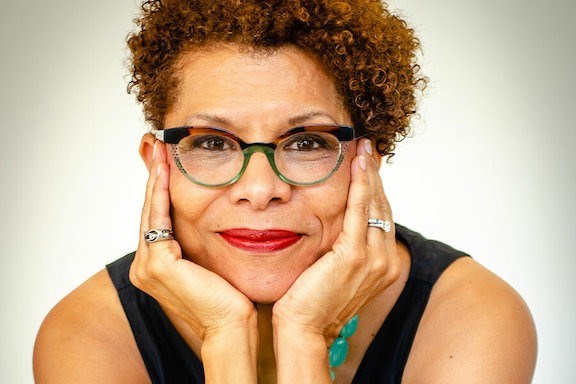 Author and professor Sheryll Cashin notes that "a society based on separation, fear, and violence is not sustainable." But her latest book, "White Space, Black Hood: Opportunity Hoarding and Segregation in the Age of Inequality," shows cities making changes based on an "ethic of love" – and seeing good results. Courtesy of Robyn Bishop
June 2, 2022
A story from ages past tells of a young lawyer who, after being told by a homeless carpenter to love his neighbor as himself, challenges the carpenter to define his terms. "Who is my neighbor?" the lawyer asks.
In response, the carpenter tells him a story: One by one, three men come upon a man who has been robbed and beaten. The first two pass by without offering any aid. The third, a Samaritan, bandages his wounds and takes him to an inn, where he nurses him. The next day, he gives the innkeeper money to continue caring for the man and promises to pay whatever more is needed the next time he visits.
The lawyer acknowledges that, of the three, only the Samaritan was a neighbor to the wounded man. The carpenter, Jesus, then tells the lawyer to follow that example. We never learn whether he does, but the bravado the lawyer brought to his encounter with Jesus suggests that the generosity needed to be a neighbor may be more than he can muster.
Fast forward to today, and Sheryll Cashin is asking our nation a similar question: Who will we allow to be our neighbor? How our nation continues to respond to that question determines our ability to benefit from what she calls an "ethic of love."
For the past 20 years, Professor Cashin, a Georgetown University law professor and the daughter of civil rights activists, has researched racial residential segregation in the United States and how it has created high-opportunity white spaces and concentrated poverty in highly surveilled "hoods." Her latest work, "White Space, Black Hood: Opportunity Hoarding and Segregation in the Age of Inequality," chronicles the communal toll residential segregation takes on American society and offers possibilities meant to bring about a more just, joyous, and equitable nation.
Professor Cashin spoke with the Monitor recently. The conversation has been edited for length and clarity.
What did you discover as ground zero for legalized racial residential segregation?
Page created on 6/8/2022 3:50:03 PM
Last edited 6/8/2022 4:53:46 PM
The beliefs, viewpoints and opinions expressed in this hero submission on the website are those of the author and do not necessarily reflect the beliefs, viewpoints and opinions of The MY HERO Project and its staff.