"What I see are the possibilities, because I see people who are embodying these possibilities through their lives and their work. We're relearning all the time, how we must live in this world, not in a dark, insular manner where nothing is possible." - Will Parrinello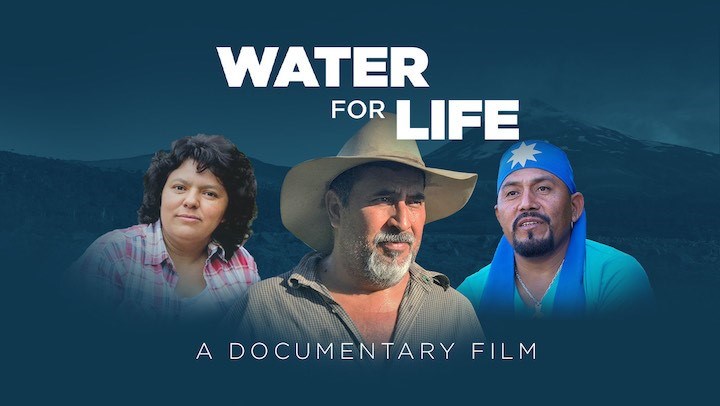 Water for LifeWill Parrinello, Mill Valley Film Group
Director Will Parrinello and cinematographer Vicente Franco first met Francisco Pineda in 2010. A Salvadoran farmer and local environmental activist, Pineda fearlessly led a grassroots initiative that successfully prevented a gold mine from devastating his community's increasingly scarce water supplies and the well-being of its people. The film crew followed Pineda for seven years, until the World Bank Court ruled in favor of the government of El Salvador over Pacific Rim Mining. Moved by their success, Parrinello and his team decided to film the stories of Berta Cáceres of Honduras and Alberto Curamil (Chile), as well, to frame Francisco's narrative and bring the film to its wider significance.
Twelve and a half years' later, the team's stunning new feature documentary, Water for Life, has just been completed and is ready for screening.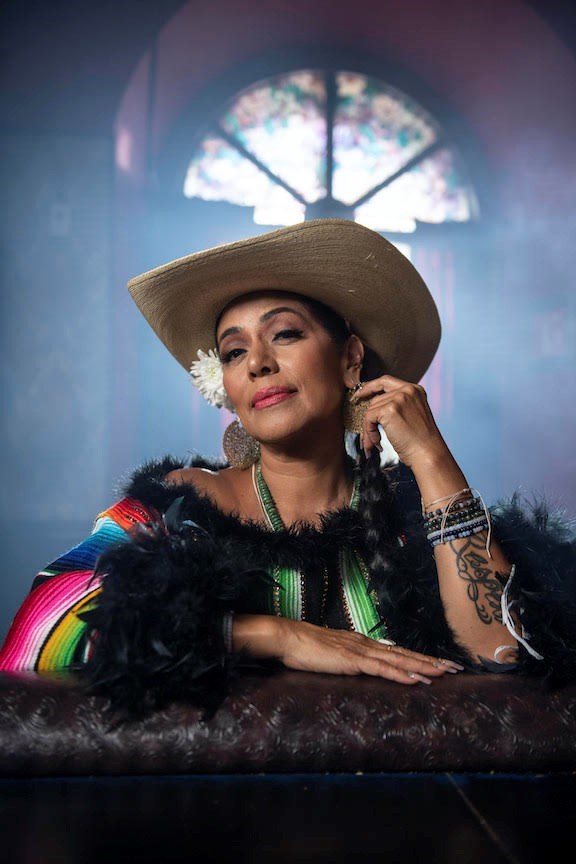 Mexican-American Singer Lila DownsWill Parrinello
The film is narrated by popular Mexican actor Diego Luna. Grammy Award-winning Mexican American singer Lila Downs and Chilean Mapuche singer/songwriter Daniela Millaleo sing a duet of Daniela's beautiful song, Ko (Agua) in the film's closing credits and for a music video to be used in the film's impact campaign.
The film's World Premiere will be held on Monday, October 9, 2023, with a second screening on October 14. Both events are hosted by the 46th Mill Valley Film Festival in Mill Valley, California. While both events are sold out, there are additional community screenings being organized during the festival, as part of the film's impact campaign with special guests, including the film's protagonists. (See Additional Screenings, below).
The remarkable, 90-minute film portrays the epic stories of the lives and work of three Indigenous activists and their communities in South and Central America. Each face prison terms, death threats, and murder for leading nonviolent movements to safeguard their water from mining, hydroelectric projects, and their corrupt local governments. While safeguarding our water affects us all, the contemporary global issue of securing the right to clean water is especially dire in Latin America, where it's become matter of life, death, and survival.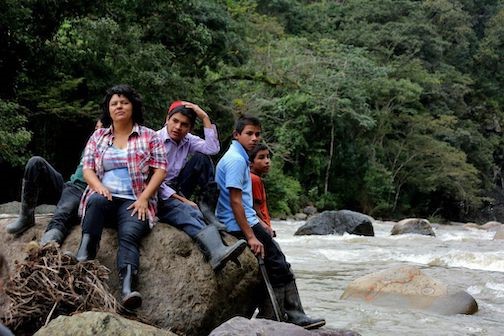 "Mother of All Rivers," Berta CáceresWill Parrinello
With the stunning cinematography of filmmaker Vicente Franco, the film portrays three stories of people living in three different communities who have worked to create positive change, risking their lives to achieve water for life:
Berta Cáceres, Honduras: Berta Cáceres, a staunch advocate for Indigenous rights in Honduras, rallied the Lenca people to oppose the construction of a dam by a Honduran corporation in collaboration with a Chinese partner. This dam posed a direct threat to a river that held deep spiritual significance for the Lenca community.
Francisco Pineda, El Salvador: Salvadoran farmer Francisco Pineda confronted the proposal by a U.S. corporation to establish a gold mine. This project not only endangered his community's precious water resources but also risked contaminating them with cyanide used to process the gold.
Alberto Curamil, Chile: Alberto Curamil, a tribal chief of the Mapuche community in Chile, spearheaded a campaign to halt hydroelectric projects on a river that serves as the lifeblood of his community. This river faced continuous encroachment from external developers, threatening his people's very way of life.
Water for Life is a singular contribution not only to Indigenous water and land rights movements, but to the intimate documentation of transnational government and corporate injustice in the horrific abuse of power in the Americas in the 21st century. At the same time, on a clearly positive and inspiring note, the film highlights the dedication, determination, and resilience of Indigenous peoples in the long fight, and the importance of their struggles to their nation states, Indigenous peoples everywhere, and to safeguarding our planet's resources.
The film's producers—Parrinello, Tejada-Flores, and Calderon, along with Sarah Kass, writer and co-producer—explained to us that their work is not yet done, that completing the film is just the beginning. Working with an impressive list of NGO and academic partners, their goal during the next several years is to elevate global awareness of the challenges faced by Indigenous environmental and human rights activists who safeguard ancestral lands and waterways against exploitation and devastation.
"Most people don't know that people are dying for water. People don't know what the corporations are doing. Especially young people, who are not taught this history in schools," says producer Calderon.
Along with the GSD Group, Ford Foundation's Mexico / Central America office, Wallace Global Fund and other global and community partners, the team is developing an all-out impact and educational campaign to unpack issues like water rights, Indigenous rights, land rights, resource exploitation and extraction, corporate impunity, and as co-producer Sarah Kass said, "how we live on this earth and are part of nature."
Water for Life was collaborative effort that took over twelve years of filming to produce authentic stories of living, breathing people, their realities, and their lives. According to producer Tejada-Flores, the best part of making the film has been connecting with the people, and it shows.
Coupled with the film's incredible cinematography, in Water for Life we witness the production team's genius for delving into the nuance of culture, community, and global context for one of the most pressing environmental issues of our times: the issue of water. Seasoned storytellers, the film brings together talent, dedication, and years of collaboration to shine a light on human resilience, the abuse of power at great cost, and upon the broader contradictions in our current world system and how they can be overcome.
Film Credits
Sandie Vizquez Pedlow, Executive Producer
Will Parrinello, director / producer
Sarah Kass, writer / co-producer
Rick Tejada-Flores, producer
Maria Jose Calderon, editor / producer
Vicente Franco, director of photography
Stephen Talbot, senior producer
Christopher Hedge, composer / sound designer
David Tecson, graphic design
Kylee Acevedo, assistant editor
Quinn Costello, consulting editor
NARRATOR - Diego Luna
SONG - "Ko (Agua)" - Written By Daniela Millaleo - Performed by Lila Downs & Daniela Millaleo
About Water for Life:
Water for Life shines a spotlight on the growing recognition of Indigenous rights to their land and water and the dire need for corporate responsibility and environmental justice. The activities of corporations and corrupt governments in Latin America affect all of us who want to protect our planet's water resources. It starts with the question, where does our water come from? Who gets to use it? Who gets the good water?
Film website: https://waterforlife.film
Donate here: https://www.documentaries.org/films/water-for-life/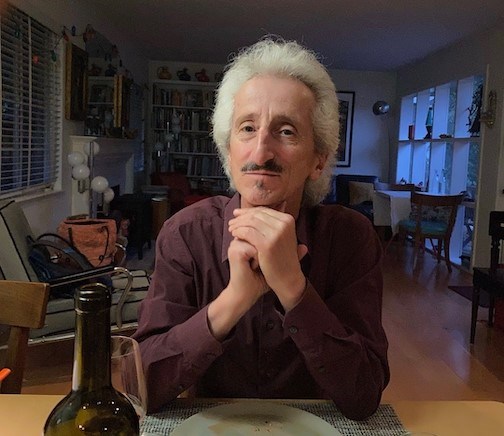 Director / Producer Will ParrinelloWill Parrinello
About Will Parrinello
Multiple award-winner at MY HERO Film Festival, producer/ Director Will Parrinello has been making award-winning documentaries for 35 years. His extensive filmography includes Movies Around the World, a short for the 89th Academy Awards, Mustang - Journey of Transformation; Emile Norman – By His Own Design; Dreaming of Tibet; Little Italy, and Kerouac. With his filmmaking partner John Antonelli, Will co-produced / co-directed the multiple Emmy award-winning series, The New Environmentalists, narrated by Robert Redford. Parrinello co-produced Summer '82 – When Zappa Came to Sicily; Sea Change; Roots of Ulu; Yen For Baseball and Sumo Basho. Will was director of photography on the Academy Award nominated feature documentary, Tell the Truth & Run – George Seldes & the American Press, In The Light of Reverence and Standing on Sacred Ground.
Film Website: Watch the trailer here
Facebook: www.facebook.com/waterforlifedoc

Instagram: Username: waterforlifedoc

Twitter: Username: waterforlifedoc
Additional Screenings (both World Premieres at Mill Valley Film Festival have sold out):
University of California Law School, on Tuesday, October 10, 5-:30 p.m. The screening, followed by a Q&A, and a reception, is co-hosted by the University of California, Berkeley Law Clinical Program and International Human Rights Law Clinic. Screening is in the Warren Room (295 Law Building), with reception immediately following in the Goldberg Room (297 Law Building).
California Film Institute's Education Department is coordinating a screening for Dominican University's Latino Studies and Citizenship classes as well as Latine Unidos, Center for Community Engagement, and La Vida Dominican. The screening is on Thursday, October 12, 11 a.m. at the Rafael Cinema.
* Special guest, Bertha Zúniga Cáceres (Berta Cáceres's daughter and general coordinator of COPINH, the Indigenous rights organization founded by Bertha's parents), will be at the UC Berkeley event. Salvadoran farmer and community leader Francisco Pineda and the film's Salvadoran field producer and subject matter expert Dr. Ricardo Navarro (founder and president of Friends of The Earth El Salvador) will be at all Bay Area screenings. Ricardo is a Goldman Environmental Prize laureate, as are Francisco Pineda and Berta Cáceres.
Follow @waterforlifedoc for updates on where and when to watch!
To view other Mill Valley Film Group films on MY HERO:
/mill-valley-film-group-goldman-environmental-prize-and-other-short-films
Will Parrinello and John Antonelli Mill Valley Film Group
MY HERO International Film Festival:
To view the 2022 award winning films, go to /Winners
For more details about MY HERO's 2023 International Film Festival this November, please visit myhero.com/FilmFestival