Zara Larsen
by
Under Secretary Krach

from

Washington, D.C.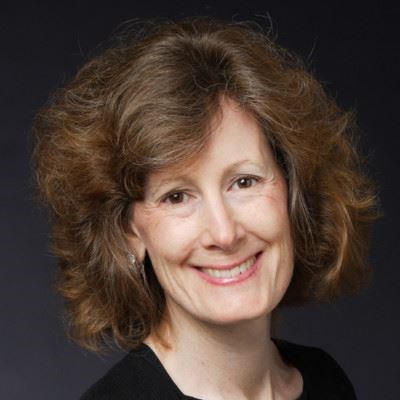 Our hero and mentor, Zara!personal photo
The Foreign Service and civil servant staff of the E Front Office want to recognize Zara Larsen as our hero! We applaud Zara for her ceaseless efforts to advocate for econ officers and the econ cone. Although a new colleague brought in from the outside, she has immersed herself in the details of the personnel and promotion system in a way that many senior econ officers have not, and has become a tireless and effective advocate for econ officers at all levels.
Zara's passion for organizational excellence has informed her continuous push to raise awareness of the need for econ officer designations in domestic and overseas position descriptions. This is having a real impact — GTM has appreciated Zara's diligence in delving into the detailed nuances of matching skillsets requested with skillsets needed. She has developed an expertise and facility with the system that few outside GTM have. Due to her efforts, GTM is now asking regional bureaus to justify the imprecise designation of IROG for positions that are more accurately designated as econ or pol-econ positions. Since more designated econ officer slots equals more econ officer promotions, the result of her extraordinary efforts will be increasing upward career mobility at the mid-levels for econ officers, improving econ officer retention, and creating a more robust pipeline of econ officers into the Senior Foreign Service. This will have a lasting effect on the Foreign Service as an institution, as well as positioning us to advance commercial diplomacy at our embassies and consulates around the world and better support the economic security and prosperity of the United States.
Zara Larson's years of experience as a top-level engineer and executive have given her indispensable strategic perspective on enterprise-level change management. She also brings an emotional intelligence that has helped us anticipate concerns and shape our message. Finally, Zara also brings incredible mentoring capacity, and a generous, authentic nature. Her years as a successful female executive in the very male-dominated automotive world -- Did you know she helped design the new Corvette? -- gives her an empathy, understanding, and results-oriented approach that is both rare and refreshing. She brought her "can-do and will-do" attitude to the Department and has generously shared her talents while shouldering a heavy workload, and we are all the better for it!
Page created on 6/25/2020 8:36:14 PM
Last edited 4/27/2021 10:42:30 PM
The beliefs, viewpoints and opinions expressed in this hero submission on the website are those of the author and do not necessarily reflect the beliefs, viewpoints and opinions of The MY HERO Project and its staff.