Contact:
Stuart Pearlman
The MY HERO Project
Audio Studio Director
Laguna Beach, CA 92651
949-376-5964


3/8/16
- The MY HERO Project and Guitars in the Classroom announce the winners of the first annual MY HERO Song Contest. The two non-profit organizations invited musicians around the globe to submit their work celebrating heroes. The songs were judged by artists and teachers for their lyrics, melody, arrangement, playability and engagement. Prizes were awarded in categories of Student, Teacher, Mentor, Professional Songs that Honor Local and Global Heroes. Winning songs are shared with students around the world through both non-profits' web sites.

FIRST PLACE WINNER
by Lil Peppi

"A few years ago my father and I wondered what we could do to bring more attention to taking care of the planet.
I am C. Anthony Hopkins II aka Lil Peppi.
Along with my father Cardell Anthony Hopkins, we created the mega eco song 'Mother Nature's Crying'."
WINNERS

PROFESSIONAL - STORYTELLING
The Dilley Ditty, a song about James Dilliey, a Laguna Beach legend and local
hero who worked to protect open space. The song was written and performed by
Douglas Miller and Sasha Evans. Click HERE or the image above to view the video.



PROFESSIONAL - COMPOSITION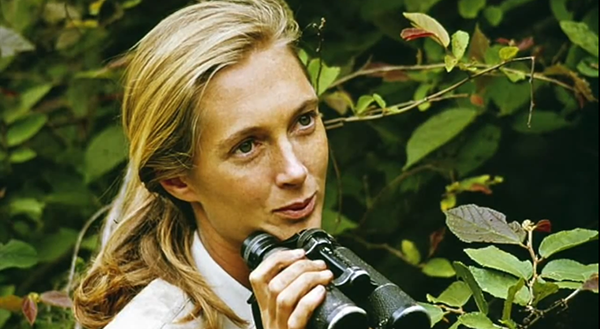 Dream,Jane Dream, a music video tribute to primatologist Jane Goodall,
written by Lori Henriques. Click HERE or the image above to view the video.

ORIGINAL CHORAL COMPOSITION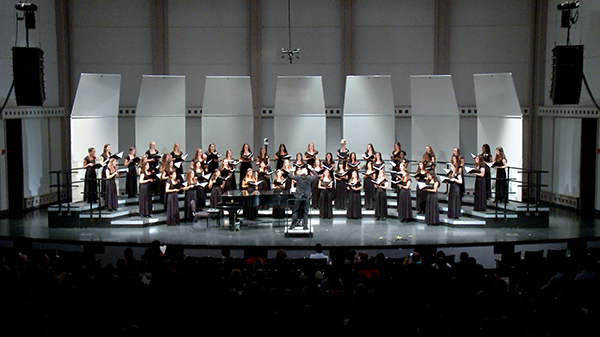 Malala, written and composed by Adrienne Albert, commissioned by the
Cornell University Chorus, Robert Isaacs, conductor.


MENTOR/STUDENT CATEGORY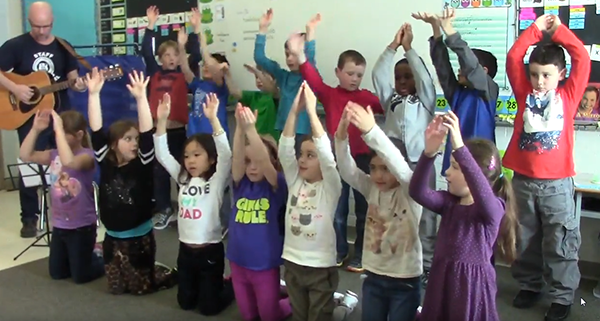 I Am A Gift To The World

,

written
.
and sung by
by Joe Crone lyrics inspired by his students at Ontario Educational Leadership Center.
Click
HERE
to view the video.

TEACHER SONGWRITER/PERFORMER
ELEMENTARY CLASSROOM COMPOSITION
The award goes to teachers Michael Renner and Angelica Sanchez Irving and their first grade students from Normal Elementary School for their music video tribute to Erin Pennel.
Click HERE to view the video.



YOUTH ENGAGEMENT AWARD


Future Generation, a song composed by students from the Children's Foundation of Technology in Sierra Leone.
HONORABLE MENTION
Reduce Reuse Recycle: Richard John McLaughlin is also a children's singer-songwriter known locally as Eco-Man.


The MY HERO Project is a non-profit 501(c)3 organization dedicated to sharing stories of heroes from around the globe. MY HERO's award winning web site hosts the world's largest archive of hero themed stories, music, short films and art. Teachers and students in 194 countries count on MY HERO's online resources and curriculum. You can learn more about watching the MY HERO Promo video HERE.

Guitars in the Classroom is a non-profit that trains and equips teachers who want to make music a part of their daily classroom routine. Bringing music into the classroom increases student engagement, creativity, enthusiasm, critical thinking, collaboration and communication skills. MY HERO recently honored Guitars in the Classroom and Jessica Baron, its founder, at a celebration of Music Arts Educators. Click HERE to view the video tribute.

MY HERO and Guitars in the Classroom are announcing a CALL FOR ENTRIES for next year's Song Contest. We welcome original student/mentor, teacher, and professionally written songs honoring local and global heroes! Winners are eligible for prizes, with a $500 cash prize going to the winning song.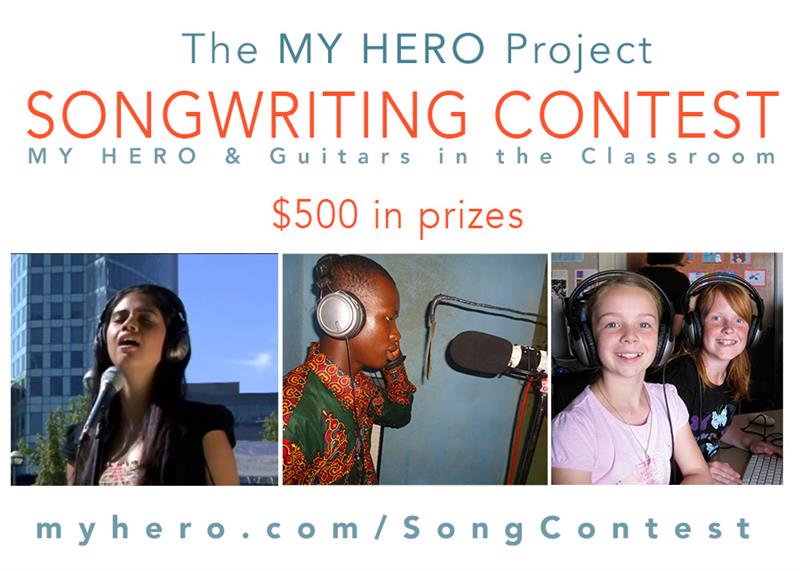 Page created on 3/12/2016 2:17:31 AM
Last edited 11/14/2018 10:50:31 PM