"Flying may not be all plain sailing, but the fun of it is worth the price." These words were said by Amelia Earhart, a woman who not only proved that she could do things that a man could do, but also helped women have a voice. Amelia Earhart was a female pilot who is famous for her many accomplishments such as flying across the Atlantic Ocean and attempting to fly across the Pacific Ocean. She is a hero because she showed perseverance while flying and selflessness when she stood up for other women.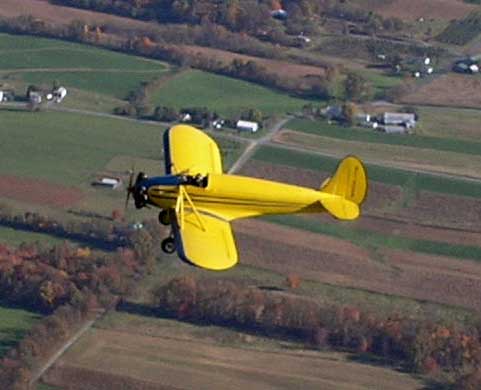 In 1907, Earhart saw her first plane at a state fair, but was not impressed by it until almost a decade later when she attended a stunt-flying exhibition and became really interested in aviation. In 1920, Amelia Earhart took a ten minute long plane ride and when the plane landed, she knew that she wanted to learn to fly. In 1921, she bought a Kinner Airster biplane that was bright yellow. Earhart nicknamed it "The Canary". The influences that led her to become an aviator also led her to become one of many heroes in the world.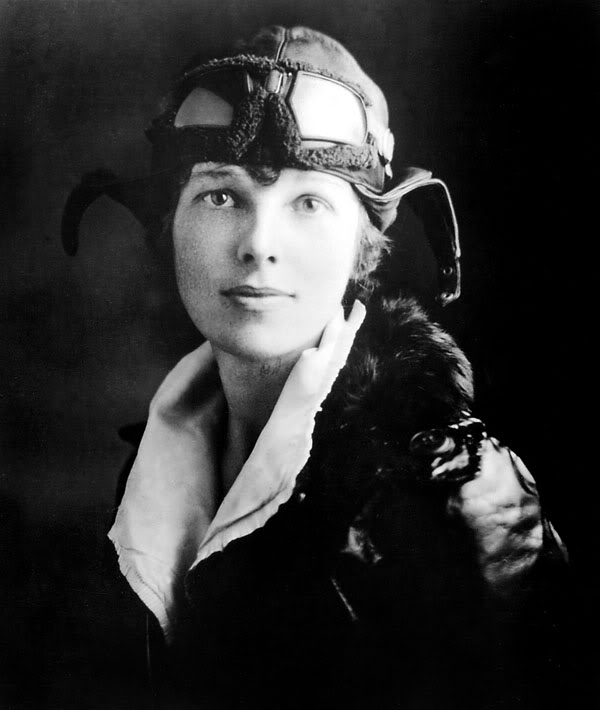 Amelia Earhart was a hero to many because she showed perseverance and was selfless. She wanted to do what no man had ever done, which was to fly across the Pacific Ocean. Earhart was also a determined women's rights activist and president of the Ninety-Nines, an international organization for female pilots. For example, Amelia Earhart showed perseverance because she never stopped challenging herself. She would accomplish something, like flying across the Atlantic Ocean, and never slowed down afterwards. Earhart did this even though women weren't known to do such things ("Amelia Earhart"). This evidence shows that she showed perseverance because she loved what she did and never gave up even after she accomplished something. Additionally, Amelia Earhart showed selflessness because she was a strong-willed women's rights activist. The text states, Earhart was a founding member of the Ninety-Nines, an international organization for female pilots. She was the first president of the Ninety-Nines and was elected in 1932. It remains a helpful instrument for female pilots today. She also flew across the Pacific and put herself at risk to prove that women could do things that men have and have not done ("Amelia Earhart: Women's Hero" 2013). This piece of text demonstrates that even though women didn't have certain rights, she created an organization so that female pilots just like herself could advance in their performance during flight. Amelia also put her life at risk to show that women should try things that men have never tried. In conclusion, Earhart's actions have been memorable to many. She showed women that they should challenge themselves even if it can result in something bad. There are many lasting effects of her actions and many have changed the way we live today.
Amelia Earhart's disappearance has driven many searches. It was one of the greatest mysteries in the 20th century. There are four movies, many television shows, and countless biographies about her life, flight across the Atlantic, and the world. Even today, way after she was declared dead, people are coming up with many theories about her disappearance and what may have happened to her. Lots of people come up with these theories and create books, shows or movies because they appreciate what she has done and they are fascinated with Amelia Earhart's accomplishments.
Amelia Earhart displayed perseverance and selflessness throughout her life in almost everything that she did. She was a hero because she revealed that women can do the same things as men. Earhart showed determination and perseverance while flying across the Atlantic Ocean and across the Pacific Ocean. Many people believe that Amelia Earhart is a hero because of her actions and what she has proved to the world. Amelia Earhart once said," Women must try to do things as men have tried" and she has demonstrated that to everyone.
Works Cited
"Amelia Earhart." 100 People Who Changed America. New York: Scholastic, 2004. 48. Print.
"Amelia Earhart." History Net Where History Comes Alive World US History Online. World History Group, 2015. Web. 24 Sept. 2015. <http://www.historynet.com/amelia-earhart>.
Biography.com Editors. "Amelia Earhart Biography." Bio.com. A&E Networks Television, n.d. Web. 22 Sept. 2015. .
Family of Amelia Earhart. ""Amelia"" The Official Website of Amelia Earhart. N.p., n.d. Web. 23 Sept. 2015. .
Horizons Newspaper Staff. "Amelia Earhart: Women's Hero." Amelia Earhart: Women's Hero. N.p., 2015. Web. 21 Sept. 2015. <http://erau-news.com/news/2013/09/17/amelia-earhart-well-behaved-women-rarely-make-history/>.
Szalay, Jessie. "Amelia Earhart: Biography & Facts About Disappearance." LiveScience. TechMedia Network, 29 Oct. 2014. Web. 23 Sept. 2015. .
WGBH. "Introduction:Amelia Earhart." Cooperation for Public Broadcasting, 2013. Web. 21 Sept. 2015. .
Page created on 10/19/2015 12:00:00 AM
Last edited 9/24/2018 6:05:57 PM